Will screen insect blinds protect you?
Already when choosing windows, you need to think about choosing the right screening and insect protection. We can advise you on whether you need insect screens or whether screen blinds will do the job.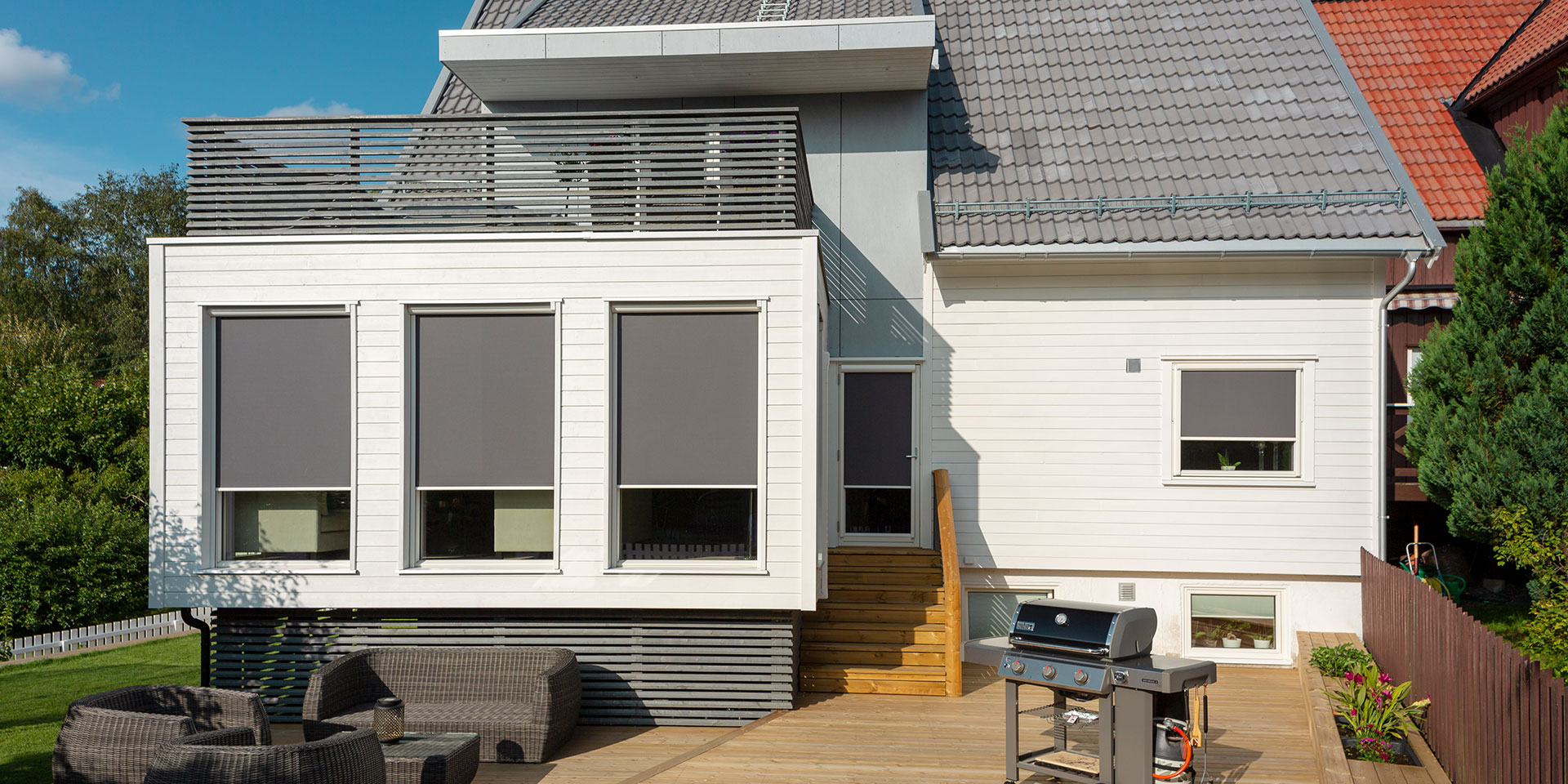 A room you do not ventilate very often
For smaller windows that you occasionally open for ventilation or a one-off air change, a permanently installed insect screen would unnecessarily cut out light and diminish your view out the window. If you know in advance that you will be ventilating only occasionally, a screen is not necessary — just make sure you do not open the window in the dark with the lights on.
If you do decide to install a screen, you have two options:
A roller screen that goes into the top of the beam. This screen cannot be purchased separately, only as an addition to the blinds. You must take this into account during the initial construction and choose a box that can accommodate both the blinds (roller shutters) and the screen.

A fixed screen that attaches to the window frame with hooks. The latter is cheaper but also less durable. It is advisable to remove these screens in the winter or when washing the windows.
Another option is to install a roller screen, which you do not have to take down and which, in addition to the sun, will partially protect you from insects and coarse dirt. However, it cannot be considered a full replacement for a screen. It can stop wandering wasps and bees, but it lacks brushes on the lower profile found on screens. Small animals or pollen can slip through these gaps.
The chance of insects entering the house increases as the window area increases. Therefore, French windows or sliding doors, called HS portals, are critical. In this case, you can choose a screen with a solid frame and hinges that opens like a door, a sliding or pleated screen. If you have front window blinds, always keep in mind that you must first pull the blinds up and then open the screen before going outside.
Sliding and pleated screens move in a track, which you have to take into account when you install the window. The advantage is that the rail is recessed into the ground, so there is no significant door step with it installed. Therefore, this type of screen is suitable for wheelchair-accessible households and for families with small children. However, a sliding screen cannot be installed if you have a guide rail for blinds or shutters attached to the window frame in the middle of the window.
In addition to a dedicated insect screen, you can choose screen roller blinds that act as both screening and insect protection at the same time. During the day they shield you against the harsh sun, in the evening they protect you against insects. In addition, you cannot see inside through them during the day when the window is open. But if you wish to let light in and pull the roller blind up, you lose the insect protection.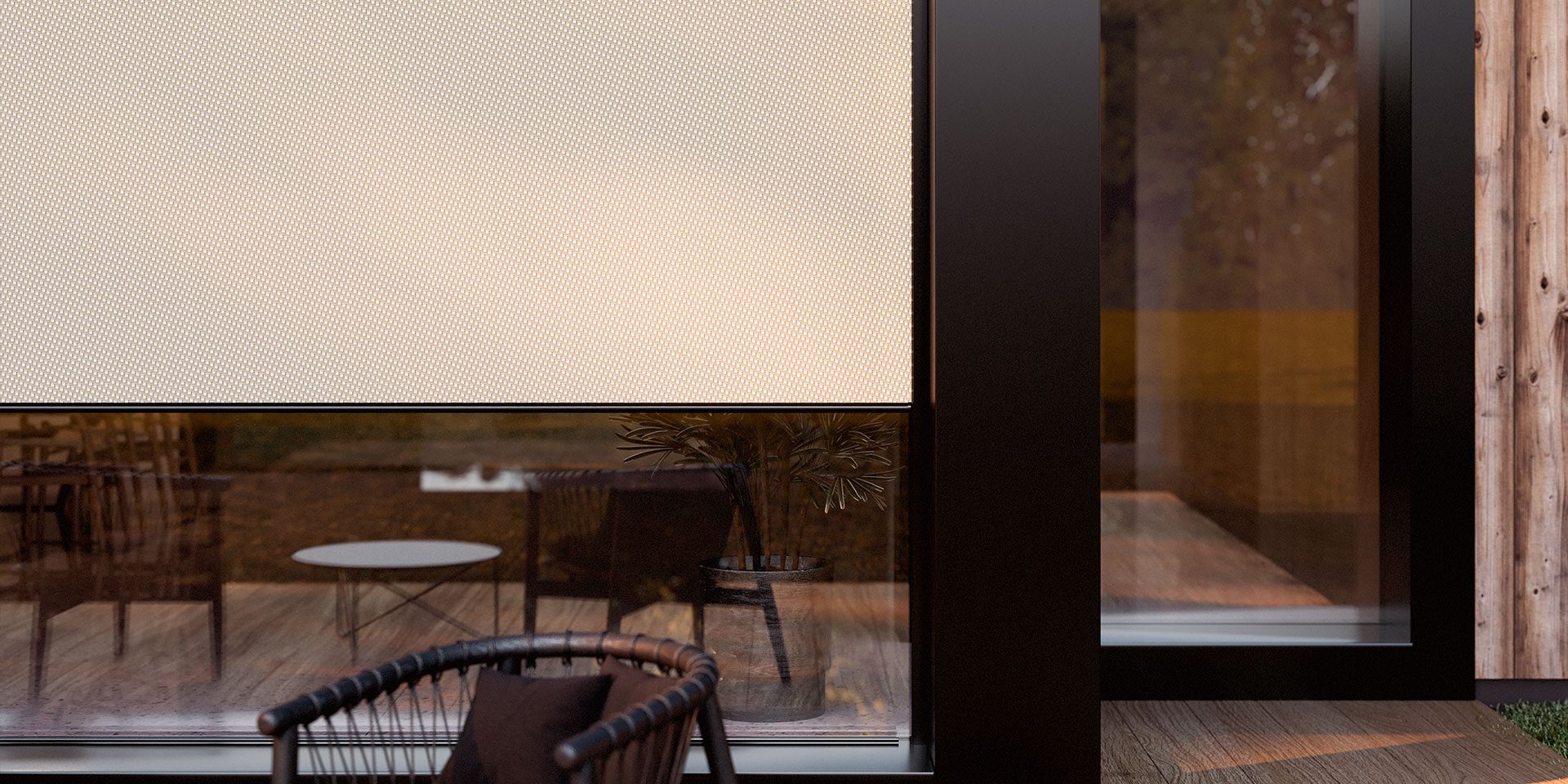 Are you planning air-conditioning or heat recuperation?
If you are building a low-energy or passive house, consider that with air-conditioning or heat recuperation, you will not ventilate as often as you were used to. The house will be consistently cool and fresh even on a hot summer day, so you will not have to open windows wide in the evening.
Therefore, insect screens could be an unnecessary investment, plus they would interfere with the clean design of the house. Screens give a better impression than nets and protect you satisfactorily against big insects.
Verdict: Can roller blinds replace insect screens?
Roller blinds protect very reliably against harsh sunlight. When the windows and doors are open, they keep bigger insects (wasps, bees, bumblebees) out of the house while allowing plenty of air to flow into the room. They look very elegant on the building and keep the building design clean.
Nevertheless, a screen will always reliably protect you from smaller animals and pollen. It has brushes on the upper and lower profiles that do not let any vermin or dirt through.
---
---