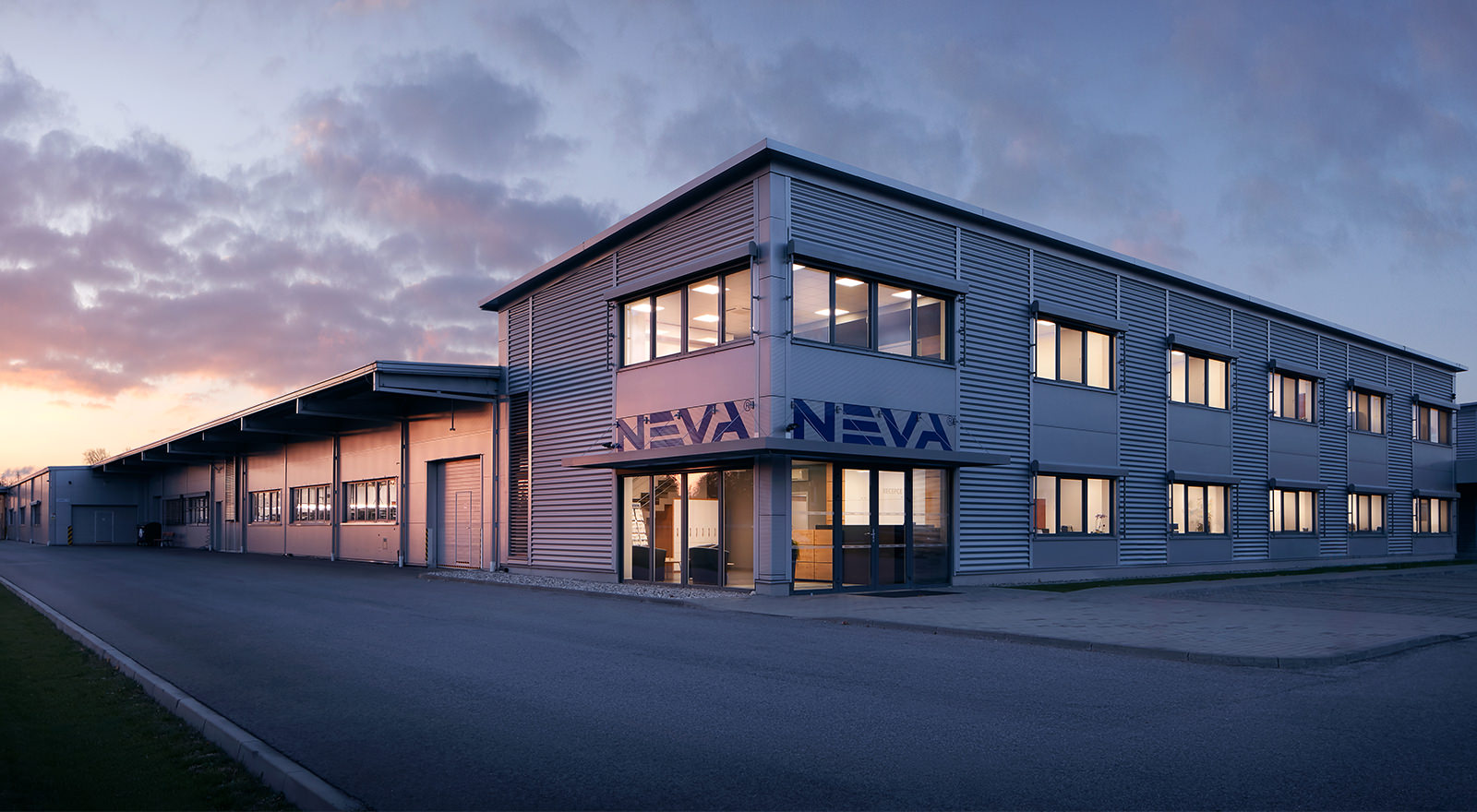 We make top-class external blinds
They are sought after world-wide
We are a Czech manufacturer of blinds for 30 years. You will find NEVA blinds in buildings all over Europe and you will best appreciate their quality after years of use. They are made in the production plant in Kralice na Hané, which our partners and competitors come visit with admiration.
At our company, we regularly train not only the traders and dealers of our customers, but also the installers and workers who directly install our blinds at the final customer. We acquaint them with innovations and show them the correct procedure for installing the blinds.

Top product
We make the blinds from quality Western European materials on state-of-the-art machinery.
Short-term delivery
We shall make all the standard blinds that we offer for you within 14 days. Without exception.
Easy installation
We shall set up all the blinds for you during production, such that you save the installers hours of work on the building site.
Atypical designs
Have you failed to make a choice from the available offer? No worries, we shall gladly adapt blinds and systems according to your designs.
Own powder coating plant
We have our own powder coating plant, which makes our manufacturing process faster and of higher quality.
1990
Establishment
The founders, Messrs Nesvadbík and Vrána, founded the the first plant for the production of shielding equipment.
1996
Expansion of the offer
Expansion of the offer with external shielding equipment. Demand for external blinds is rising and for this reason it soon becomes the major product line.
1999
Own rolling line
We make external blinds on our own rolling line, which ranks among the most modern in Europe.
2002
Expansion
Thanks to the huge expansion in sales and production, the company owners found the company Žaluzie NEVA s.r.o.
2012
New Plant
The company moves to a new plant with a production area of 6,500 m2.
2014
Powder Coating Plant
We open our own powder coating plant where we not only coat our own blinds but also the products of external clients.
today
World-wide satisfaction
Our blinds protect the homes of satisfied clients world-wide.
We deliver our products world-wide
323 300
square metres of blinds per year