What we appreciate about NEVA in particular is product quality, says our business partner from Slovakia
Product quality, speedy delivery and expertise – these are the things that are praised most by Peter Fábry, owner of NEVA SK, about collaborating with NEVA. The company, which closely collaborates with us, buys almost 1,000 blinds and roller blinds a month and is in charge of the Slovak and Hungarian markets via its own installation partners.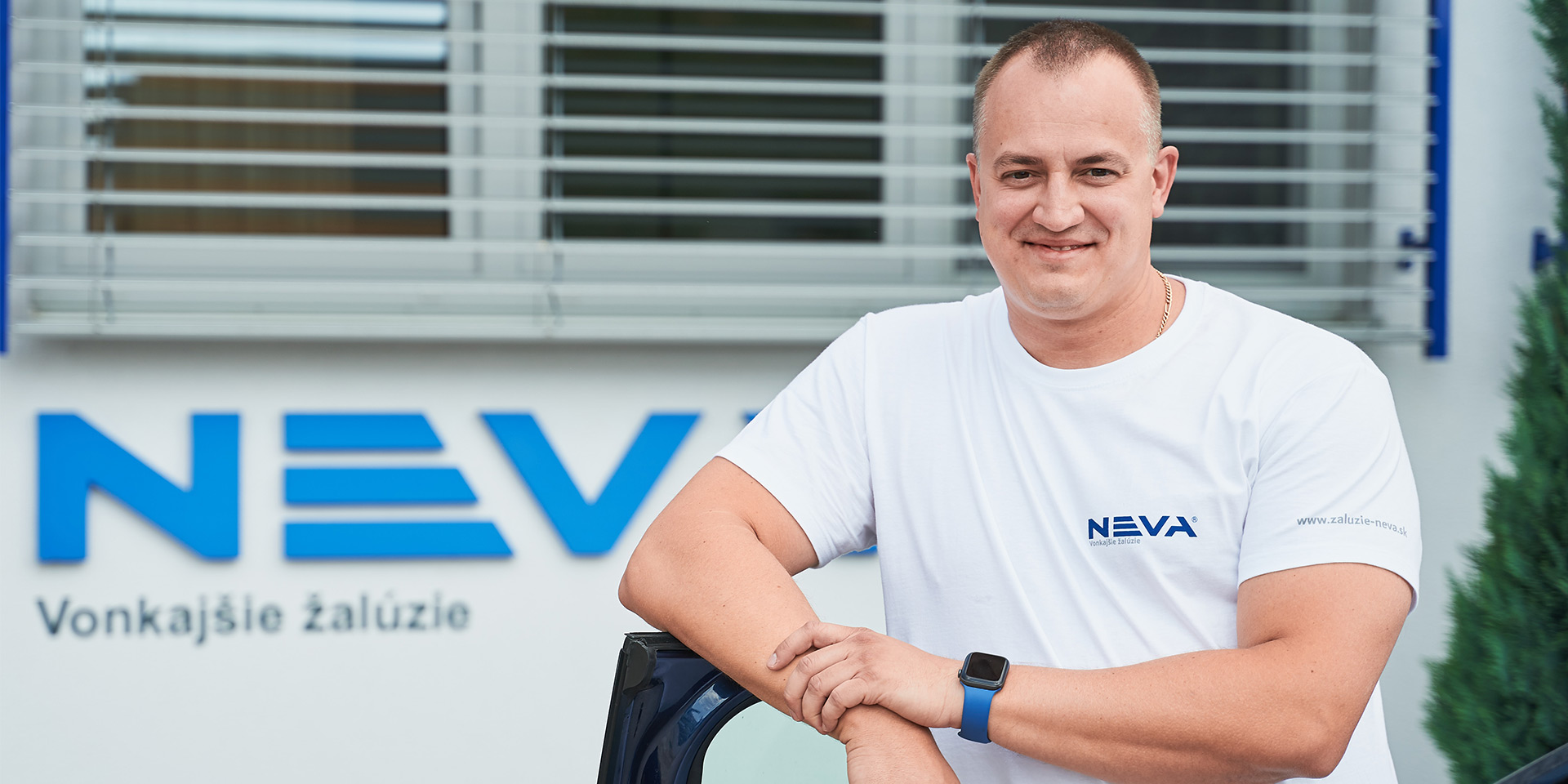 A quality product that you can rely on
NEVA SK operates similarly as the "Czech" NEVA – it does not sell anything to end consumers on its own but makes use of its network of installation partners throughout Slovakia and Hungary. The only difference is that it does not have its own production plant but sources all external blinds and textile screens including components and accessories from us in Czechia. Product quality is absolutely crucial to its business.
"External shading from Czech NEVA is of the highest standard possible, at a reasonable price and delivered in perfect time. Our cooperation with installation partners is based on that. NEVA's manufacturing plant is one of the most advanced in Europe and we can rely on it at all times," Fábry appreciates.
The owner of NEVA SK also speaks highly of the good relations between both companies. "The people from NEVA are nice, friendly and possess great expertise. They are able to organise training for us or comply with any of our non-standard demands at any time, which helps us a lot and moves us forward," he says.
The delivery time is three weeks at most
Although NEVA SK does not manufacture blinds and roller blinds on its own, it manages to maintain short delivery times. Delivery from the Czech production plant usually takes place once a week, subsequent distribution to construction sites or to installation partners is done within two to three days.
"We're talking about complete orders for external blinds or textile screens. But we stock a lot of components and accessories in Slovakia and we're able to deliver them easily on the same or the following day. So if our partner forgets something in the order or there is an unexpected change on the construction site, we are capable of covering this need quickly from our own warehouse stock," assures Fábry.
Ordering takes place completely on-line
The installation partners from Slovakia and Hungary can order NEVA external blinds or textile screens simply through the online shop or by e‑mail. "All of our partners have access to the NEVA SK online shop; if they enter the entire order, we'll just check it and send it by return to Czechia for production," Fábry specifies. If an installation partner has no time to browse the online shop or needs advice concerning the order, they just have to send an e‑mail. In such case, the responsible person from NEVA SK will contact the partner, go through the order with them and fill it in by hand.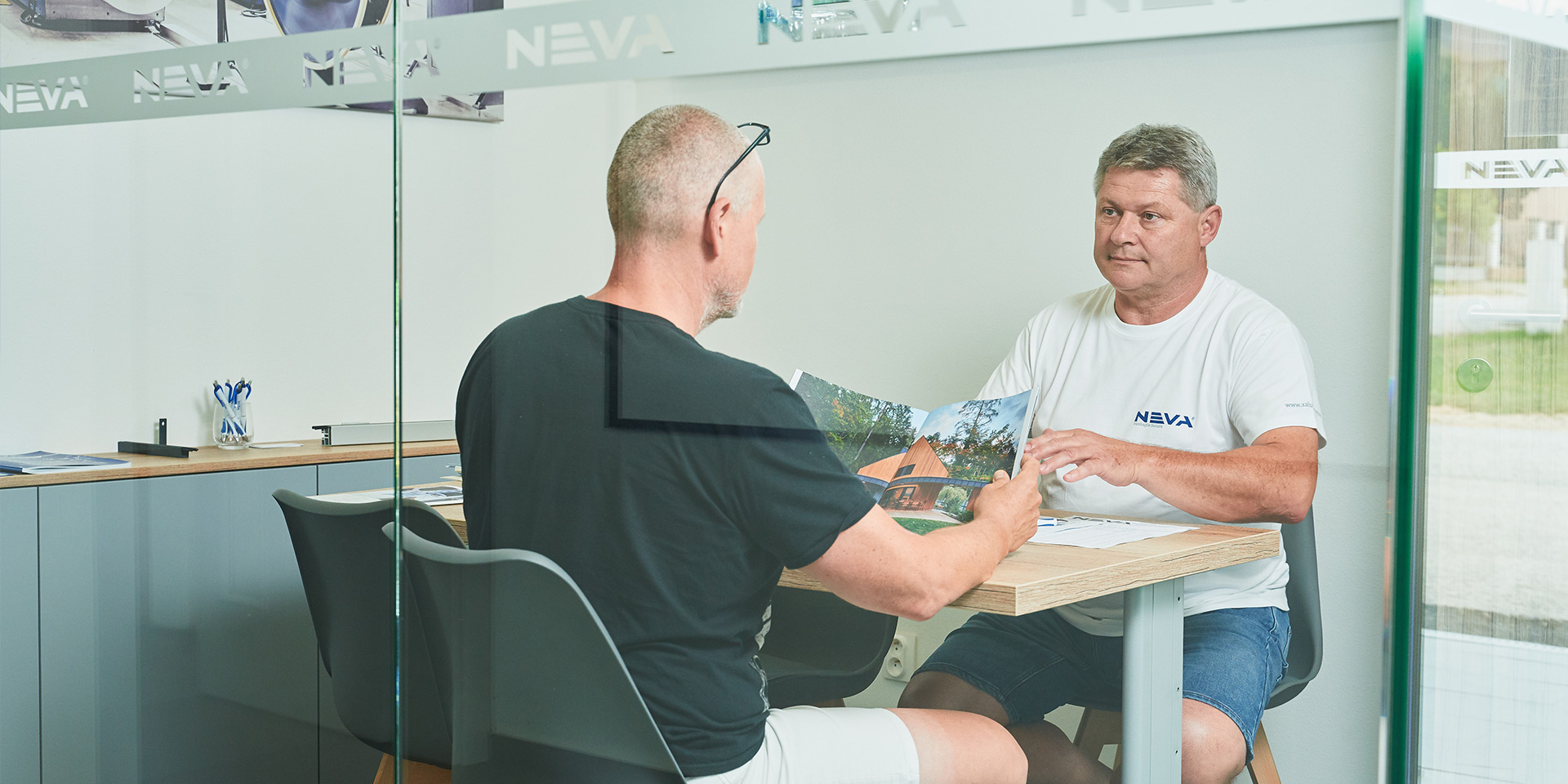 Constantly growing collaboration
NEVA SK currently sources almost 1,000 blinds or textile screens from us a month, and our cooperation is constantly growing. In addition to shading, we also supply our Slovak partners with complete know-how – we hold regular training in new products and installation options, and we get together at meetings at least once a month.
If you wish to also become our partner and sell NEVA external shading, please contact us and we can arrange collaboration.
---
---