Expert advice: what is the best way to shade atypical windows
External blinds can be made so they fit into the concept of unusual buildings. Check out where and how to implement more distinctive slat/​accessory colour or what is the best way to screen a glued corner window. We asked sales representative Lukáš Musil about atypical external shading options.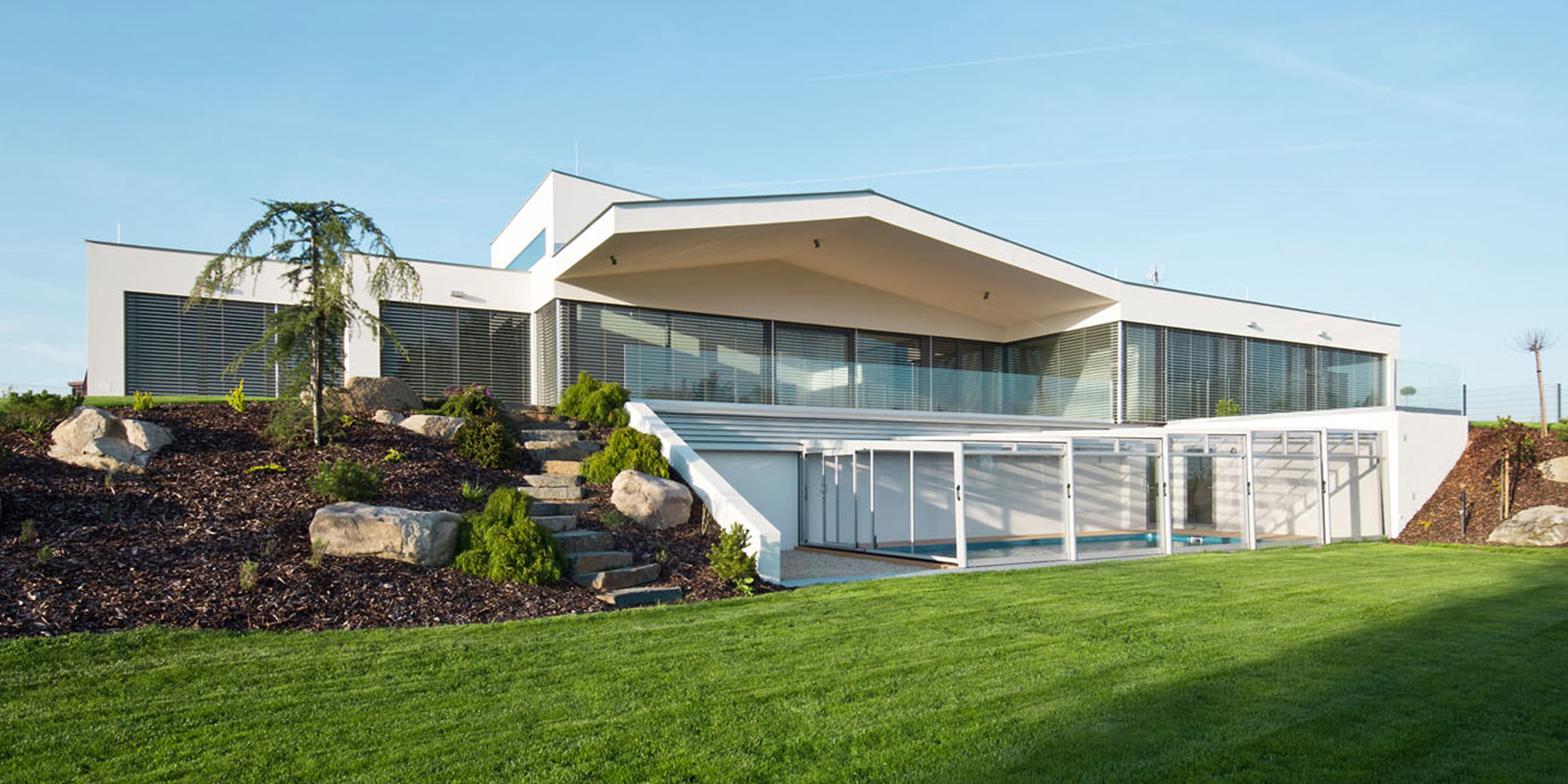 At NEVA, we often get contracts for non-standard colours of blinds, accessories or non-traditional anchoring, with some contracts combining all of these. "We have made quite a few blinds for atypical buildings. For example, we have dealt with blinds with joist cut-outs or corner variants at angles other than 90°. We always try to adapt to the requirements of the investor or architect, but we also need to respect the laws of physics," said Musil.
Atypical colour: to invigorate the building façade
Colourful exterior blinds are typically made for large administrative buildings. The most flamboyant blinds were made for schools and kindergartens. In terms of colourfulness, we are capable of fulfilling the wildest dreams of architects, which don't adhere to basic colour samples but go instead for unusual colour combinations. The blinds are made to go well with window frames or contrast with the façade.
The contribution to a colour contrast was employed on the campus of the Masaryk University in Brno-Bohunice. Over 840 C‑80 blinds were made in atypical red (RAL 4004), atypical blue (RAL 5005) and 140H standard silver. The façade is brick, stainless steel and anthracite, while the dominant element of the campus – the main entrance – is in scarlet red.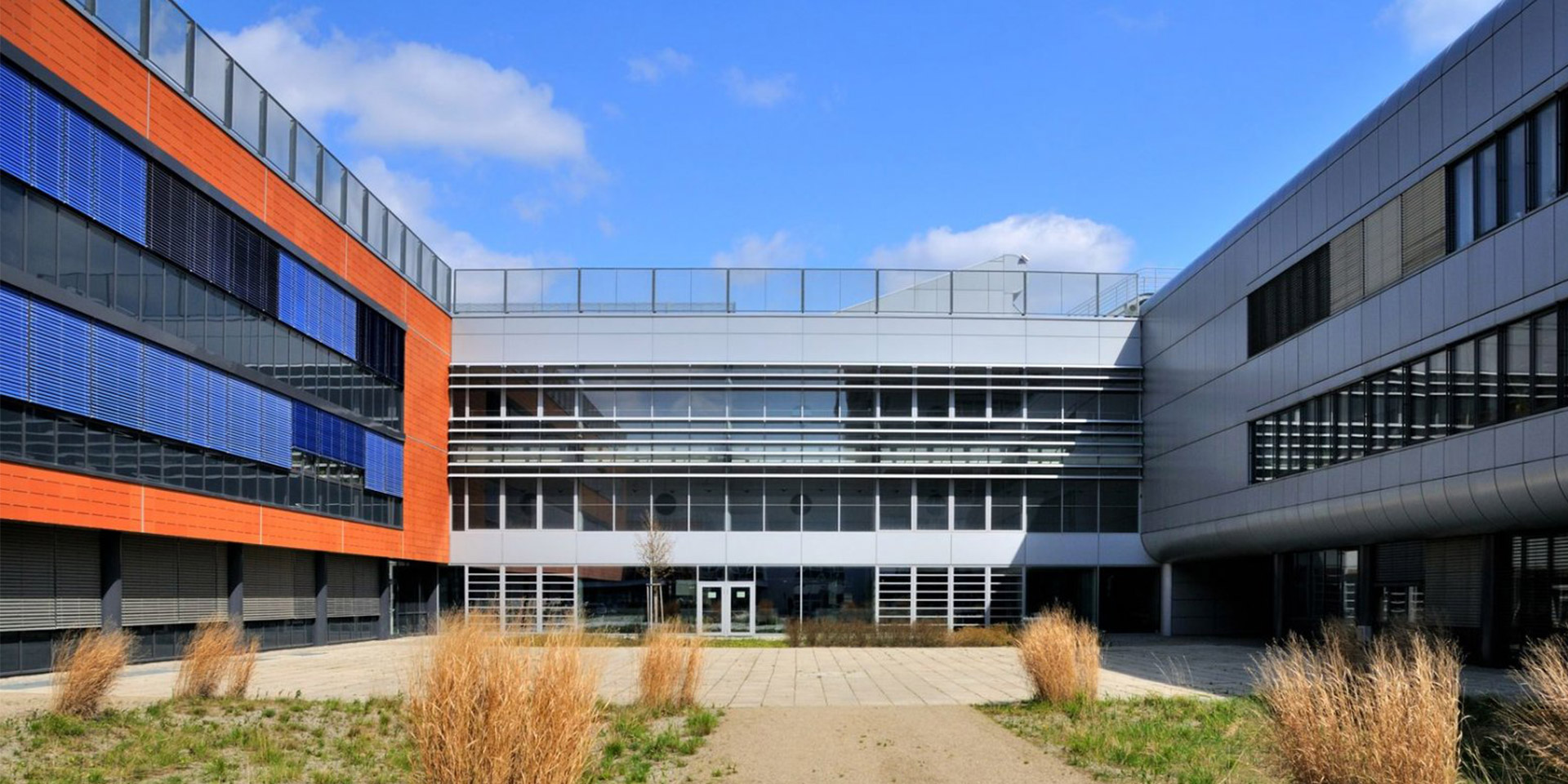 Non-traditional variants in all parameters
Contracts such as the one in Malmö-Sweden are unique in almost all respects. For this building, we are supplying theZ‑90 blinds composed of the following:
extremely resistant anchoring materials – C4 or A4 if in stainless steel (resist aggressive corrosion and are used for coastal or industrial areas),

upper profiles and holders paint-coated in special silver colour with a bronze tone,

spacing of motors and blind holders for the module façade in matching colour,
The blinds are mounted directly onto the façade in between the glass plates. "We get contracts like this one about once or twice a year. The shading for the Malmö hospital is not quite finished – we are currently delivering 825 blinds and there are more stages to come," says Musil.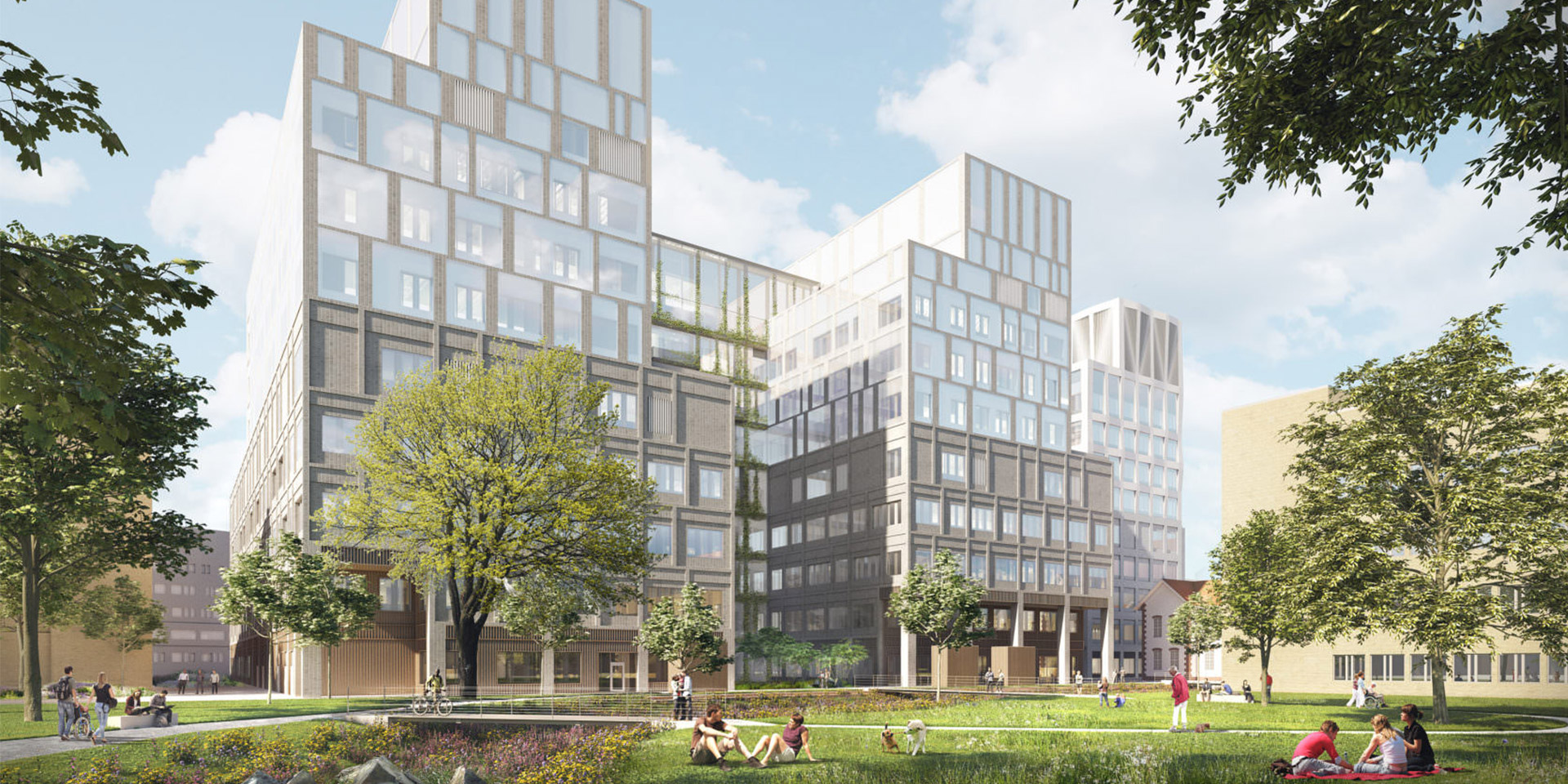 Shading for curved windows
Shading for curved windows is something we tried when working on the Flow Building on Wenceslas Square, Prague. Here, we used the C‑80 blinds in silver and bronze.
"Fasáda budovy je předpínáná a skla oken jsou prohnutá podle jejího zakřivení. Každé prohnuté okno proto osazujeme několika kusy žaluzie s vedením v lanku, aby kopírovaly povrch, a zároveň nerušily vzhled a neomezovaly ve výhledu. Navíc jsme pro stavbu speciálně vyvinuli atypické vodicí profily""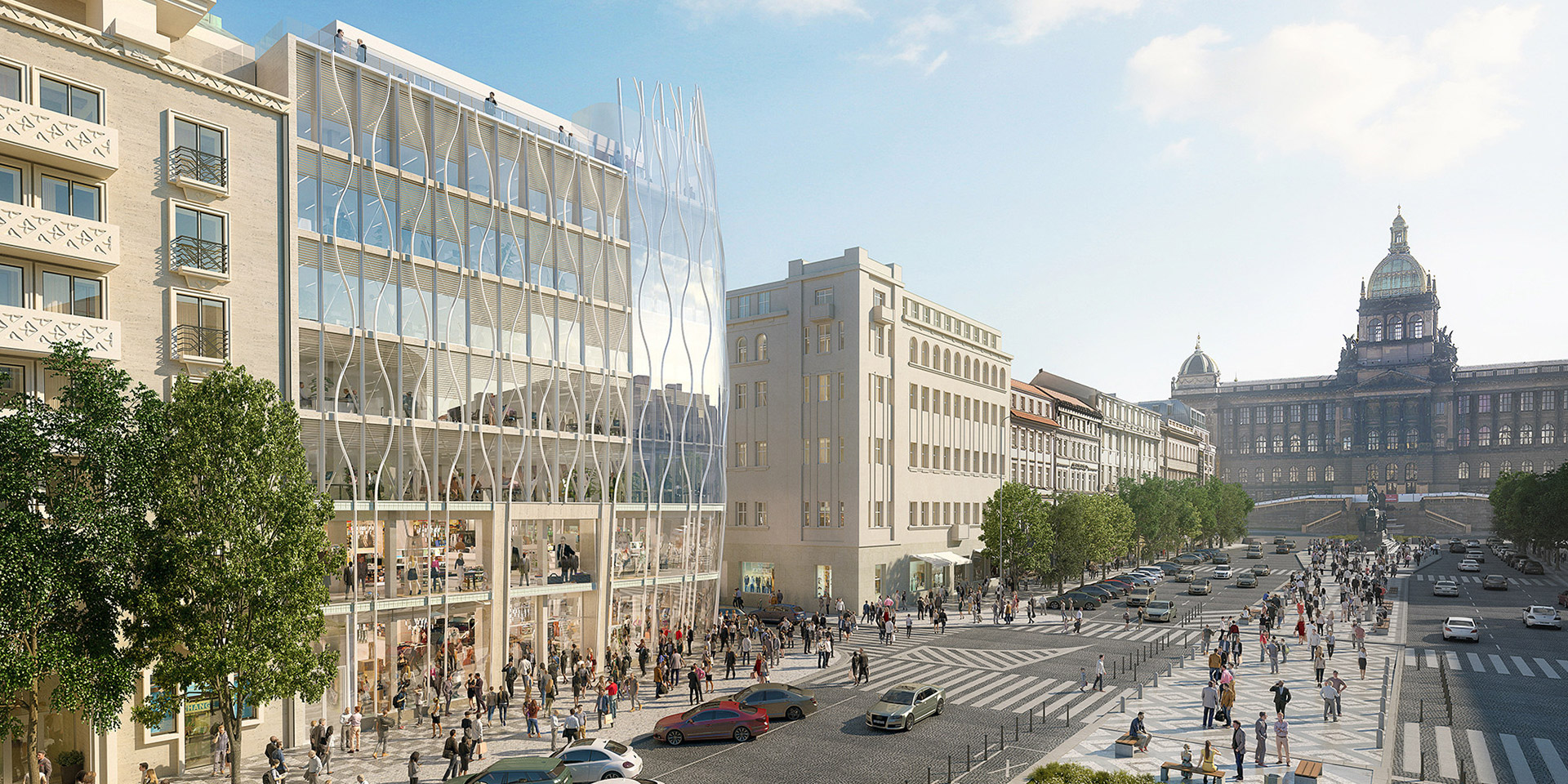 Shading for corner windows
Corner windows are a current trend, as they illuminate the room and provide a spectacular view of the surroundings. "If the windows are connected by a corner frame, we can attach our special corner profile to it, preventing light from entering the room," Musil clarifies.
However, design buildings are often supplemented by glued corner windows, which are only joined by a thin 2 cm gap. In such cases, we prefer not to interfere with the open space effect and use wires (as long as the blind type allows it). "Wire-guided blinds (with no guide rails) makes for a cleaner design, but also has its downsides – the slats let some light through even when closed and the blinds have reduced wind resistance," says the NEVA expert.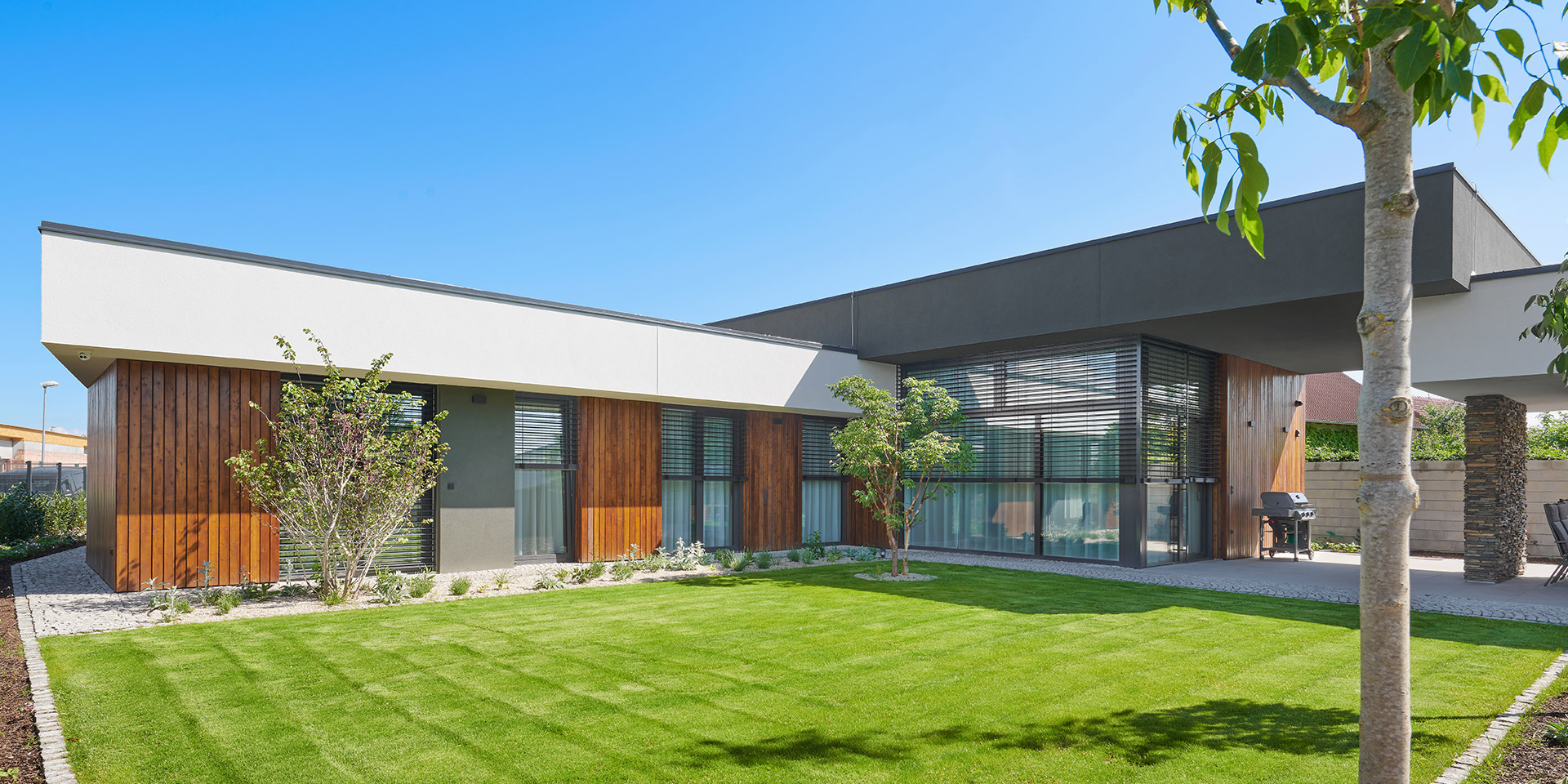 Shading for slanted windows
For windows with a maximum diversion from the façade of 15° , we most commonly make Z- and S‑type slats. They are mounted with special guide pins on both sides.
The blinds do not drop on their own if the angle is greater, which is why the blinds are not recommended for skylight windows, as there would be so much resistance that the slats would be impossible to handle.
If you're looking for a shading option for your unique house or you are interested in an unusual slat colour, contact one of our vendors. They will be happy to provide a live demonstration of atypical shading options.
Find your nearest dealer
---
---