Our blinds are used for sun shading on the Flow Building on Wenceslas Square
The unique Flow Building is growing in downtown Prague, looking to open its office and retail spaces in the middle of next year. It will be fully shaded from the sun's rays by blinds in bronze and silver.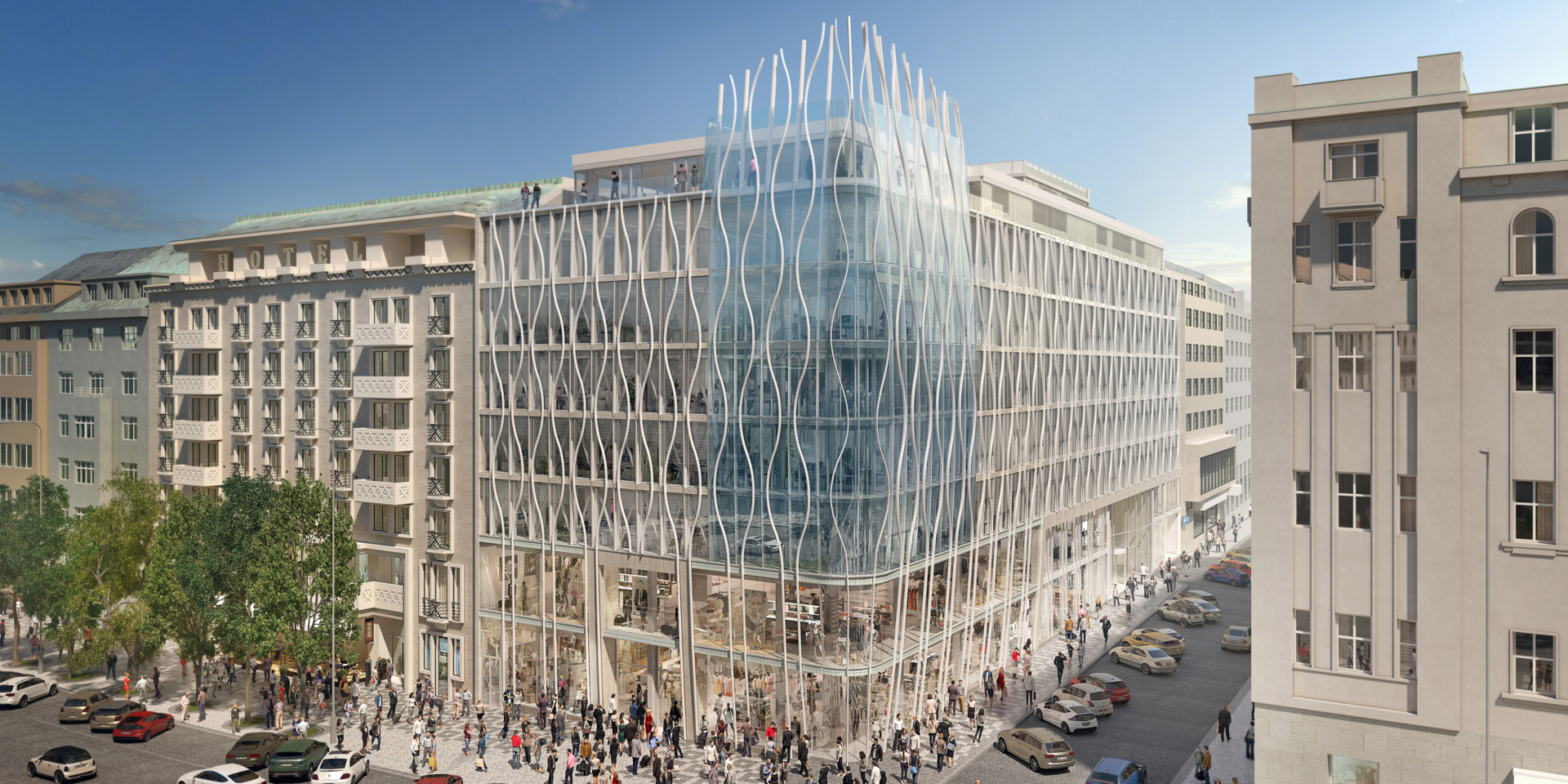 The seven-storey building on the corner of Wenceslas Square and Opletalova Street boasts 15,000 m2 of office space and 7,000 m2 of retail area. It was designed by architects from the world-famous studio Chapman Taylor so that it respects the historical surroundings while also accounting for contemporary trends in municipal architecture design. The building is also environmentally sound and uses passive methods to reduce energy consumption and emissions.
We selected C-80 blinds, which are to be fully fitted onto the façade. From the square side, you can see blinds in the 780 bronze colour. Around the corner, we used 140H silver.
The skin of the building is continuously curved, with higher stories reaching over the sidewalk line. Because of this, we collaborated with Spiral to develop special atypical guiding profiles.
The Flow Building can be seen in its full beauty in mid-2020, but you can already have a look at our blinds on several storeys right now.
---
---