We break myths: Can external blinds really replace air-conditioning?
External blinds objectively lower the temperature in the interior of the house or flat. But when tropic heat reigns for several days, you cannot expect that the blinds will cool your entire home as effectively as air-conditioning. The best thing to do is therefore to install external blinds on the windows and also purchase air-conditioning for use on the hottest days.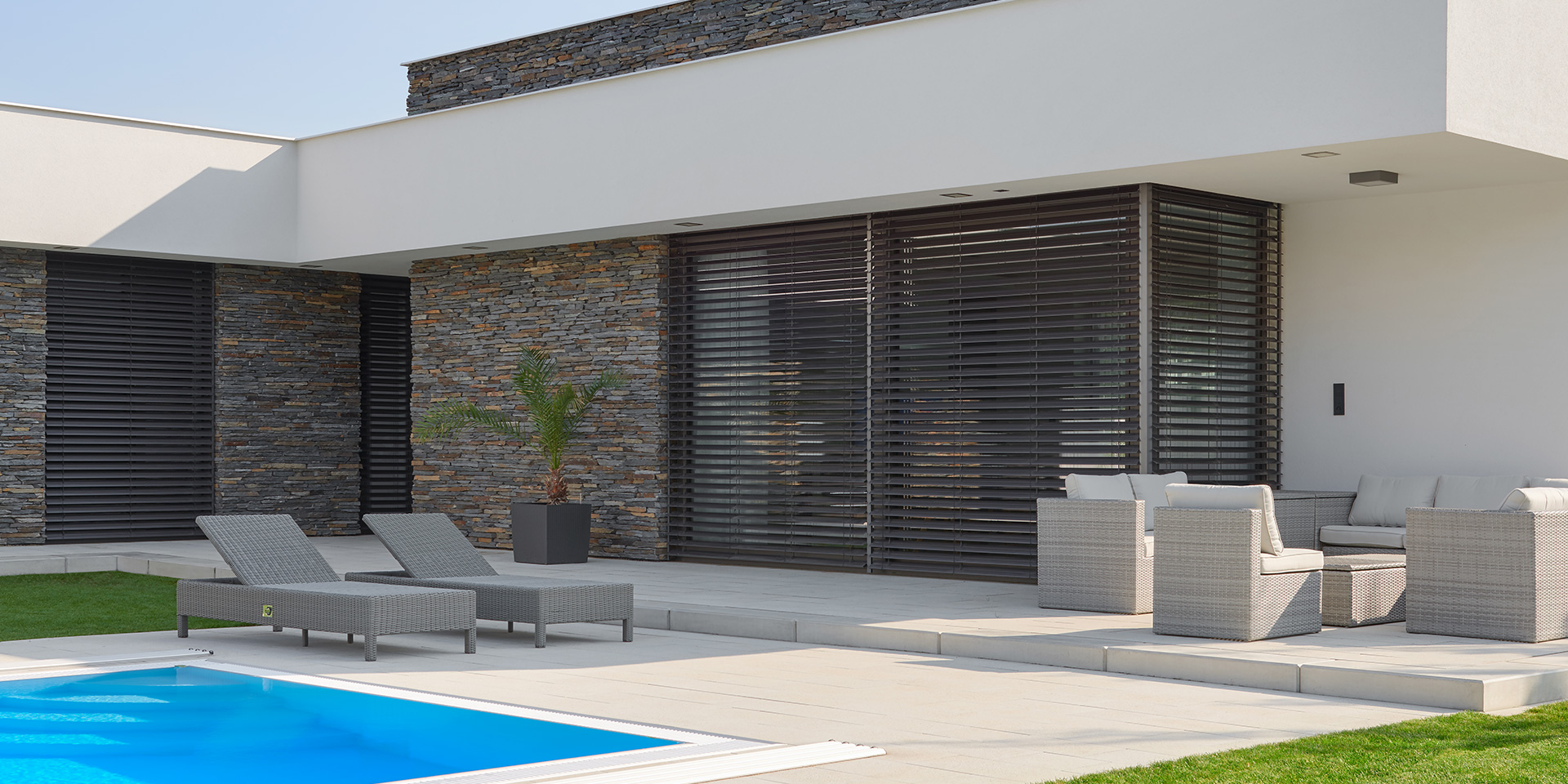 Better than internal shading
External blinds and shutters deflect rays of sun before they penetrate into the room. In terms of cooling a house or flat, external shading is thus more effective than
internal shading. Internal blinds absorb the heat in the interior, heat up and subsequently dissipate some of the heat into the room interior. Moreover, internal blinds reflect the residual heat to the window, where due to the glasshouse effect, the space between the glass and blinds is heated, which further increases the temperature in the room.
Cases exist in which the owners of houses with internal shading systems could not sleep at night in summer due to the heat, but after installing external blinds, their bedrooms were more comfortable. External blinds lower the temperature in the room by up to several degrees Celsius, which is highly discernible particularly at night.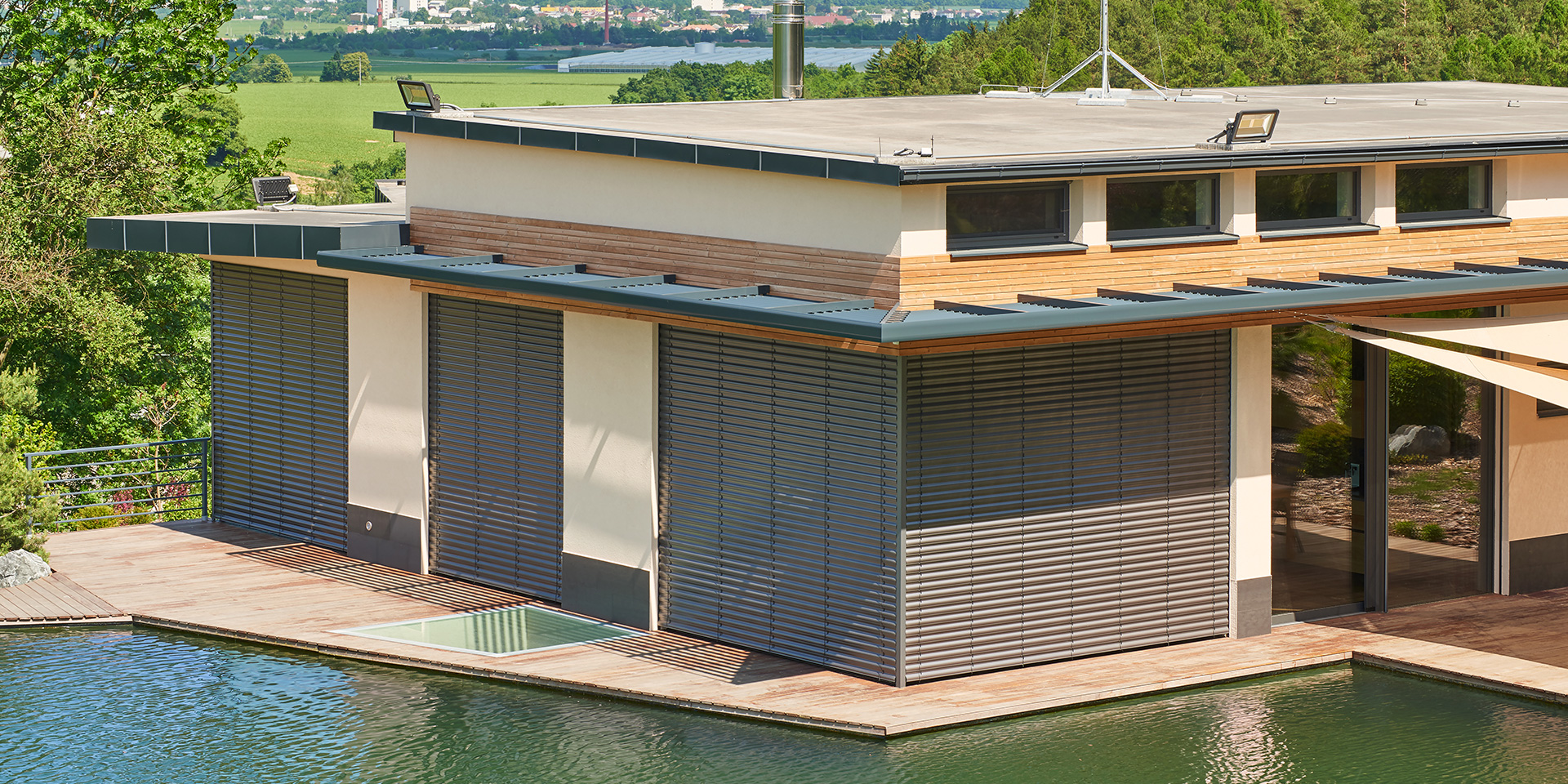 External blinds do not admit sunlight into the house interior at all.
You also need quality insulation
On the other hand, not even the external blinds are omnipotent. In order for you to have a comfortable environment in the house on the hottest days, you need quality windows and house insulation. This combination protects you from the fast heating up of the interior, and the environment in your house shall be comfortable at least during the first few summer days.
But if the hot days persist for several days and weeks in a row, your house is heated through and through and you should use air-conditioning. If possible, choose air-conditioning with an external unit that shall not bother you with noise or odour.
You will save money on the operation of the air-conditioning
Good news for you is that thanks to external blinds, you will save money on the operation of air-conditioning. You need not run the air-conditioning so often and you need not run it at maximum output. You simply switch it on only when you feel that it is necessary. Thanks to external blinds, your "cooling" season will thus be shorter by several weeks.
---
---