NEVA App – a blind specialist on your smartphone
We are just releasing our first mobile application. The NEVA App allows you to quickly calculate the important values related to ordering NEVA external blinds and simplifies their installation.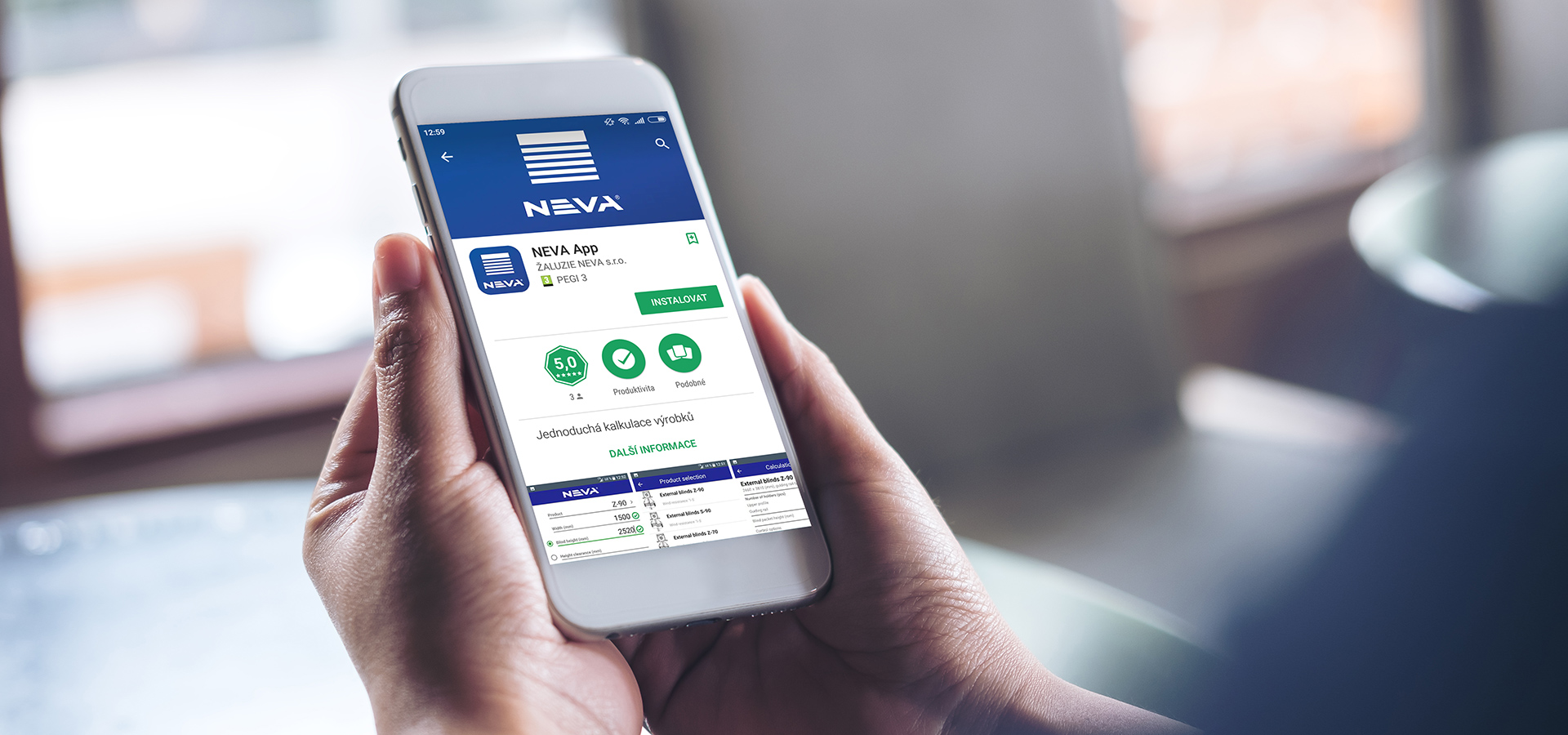 NEVA App contains:
Calculation functions upon input of product type, width and height of the blinds or clearance height of the opening.
Use it to determine:

the calculation of the height of the blinds package,
calculation of the number of blind holders,
minimum internal height of the case,
location of the bearings.

Information about the necessity to use a motor.
Information about the individual types of blinds.
Useful links to documents related to motors, electronics and installation of the NEVA blinds.
Download the NEVA App:
---
---