To the top: we took part in the charity climb on Sněžka
On Saturday, May 25th, about three hundred volunteers hiked to the peak of Sněžka to support 16-year-old Eva Mrázková – a girl who had to have both legs amputated due to a serious disease. The enthusiastic hikers included the almost fifty-strong team from NEVA.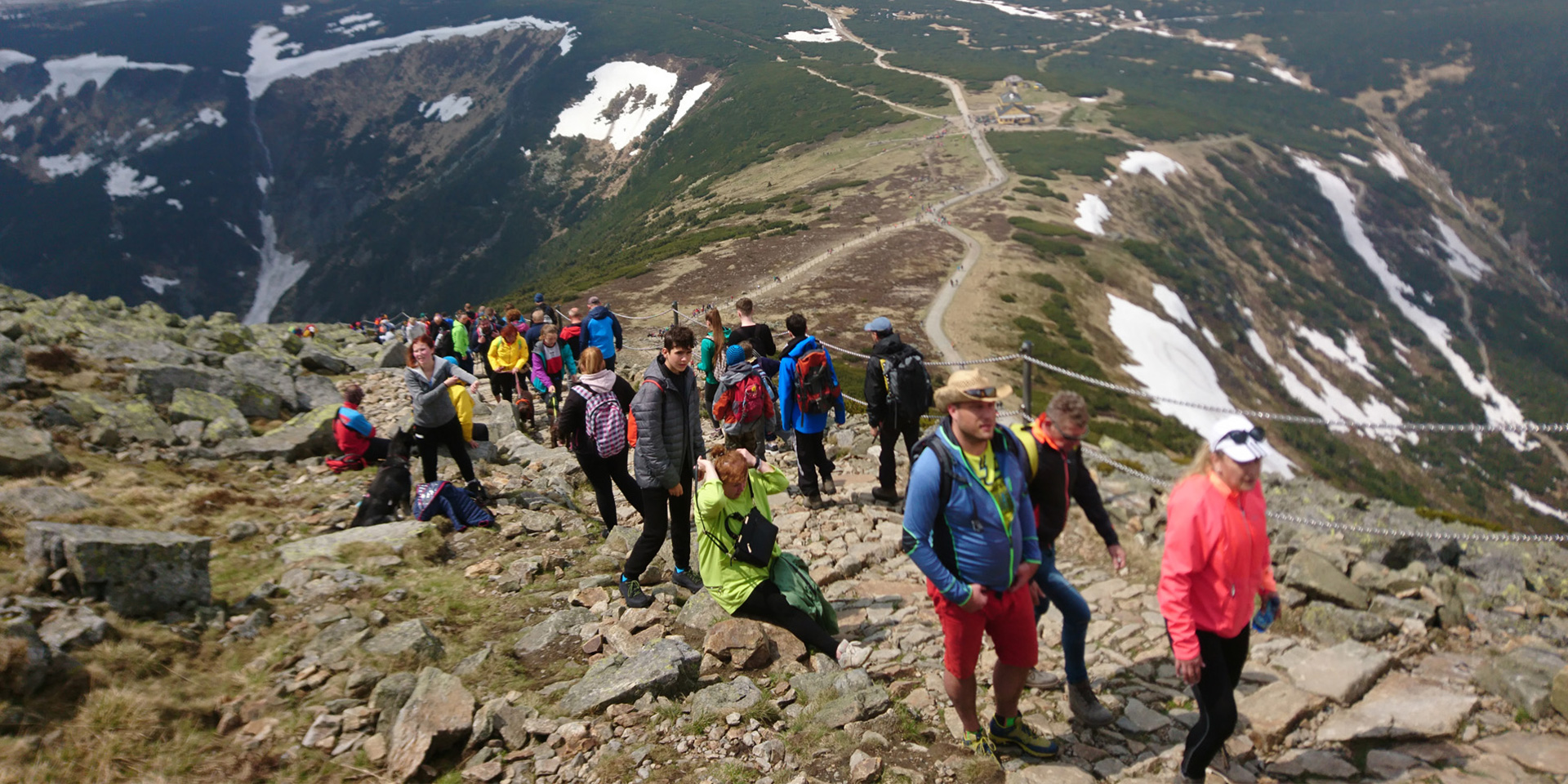 The 7th year of the charity event organised by the Nadační fond KlaPeto (KlaPeto Endowment Fund) was this time donated to sixteen-year-old Eva, who was infected by Staphylococcus aureus fifteen months ago and doctors had to amputate both of her legs. Thanks to a prostheses and great will, Eva managed to climb to the peak.
More than CZK 1.5 million was collected during the hike, which shall be used to purchase medical aids for disabled children. NEVA contributed to the purchase of T-shirts worth almost CZK 17,000 .
At the end of the hike, Eva also received a gift voucher to purchase a special sports protheses and fulfil her dream – to dance and play sports. We wish you lots of strength.
Read more about the event.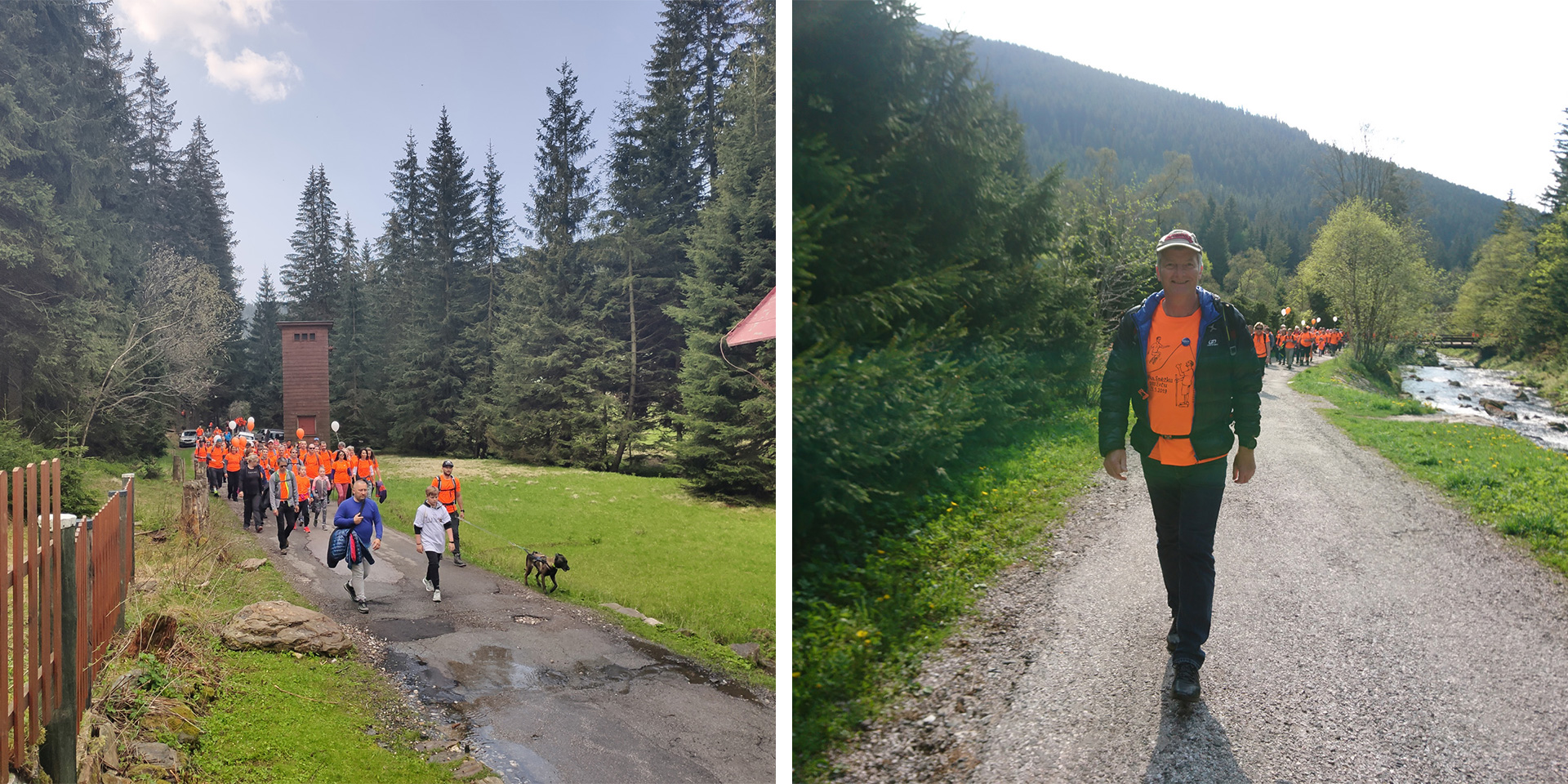 The 7th year of the charity event was also attended by employees of NEVA.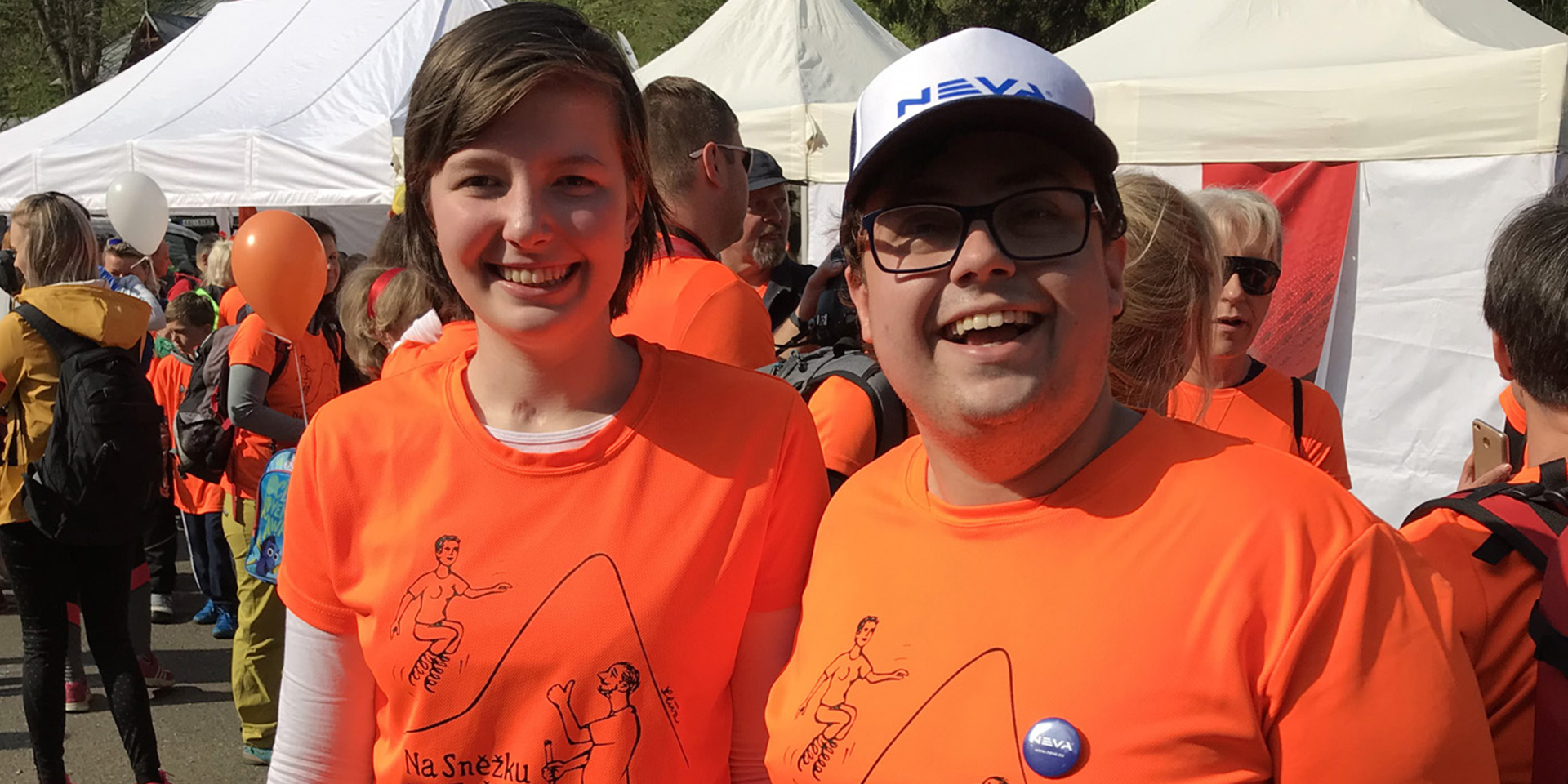 The hike for disabled Eva Mrázková (left) was also attended by employee Kuba Vrána (right), who also recently had a leg amputated. He climbed Sněžka using a prosthesis and got an official certificate of merit for his performance.
---
---