Self-supporting external blinds: specifics, advantages and disadvantages
Self-supporting external blinds differ from conventional ones in that the blind is firmly connected to the top box and guide rails and is installed as one piece. This significantly speeds up and simplifies installation, but on the other hand it also brings some minor disadvantages, such as limited blind width and control options.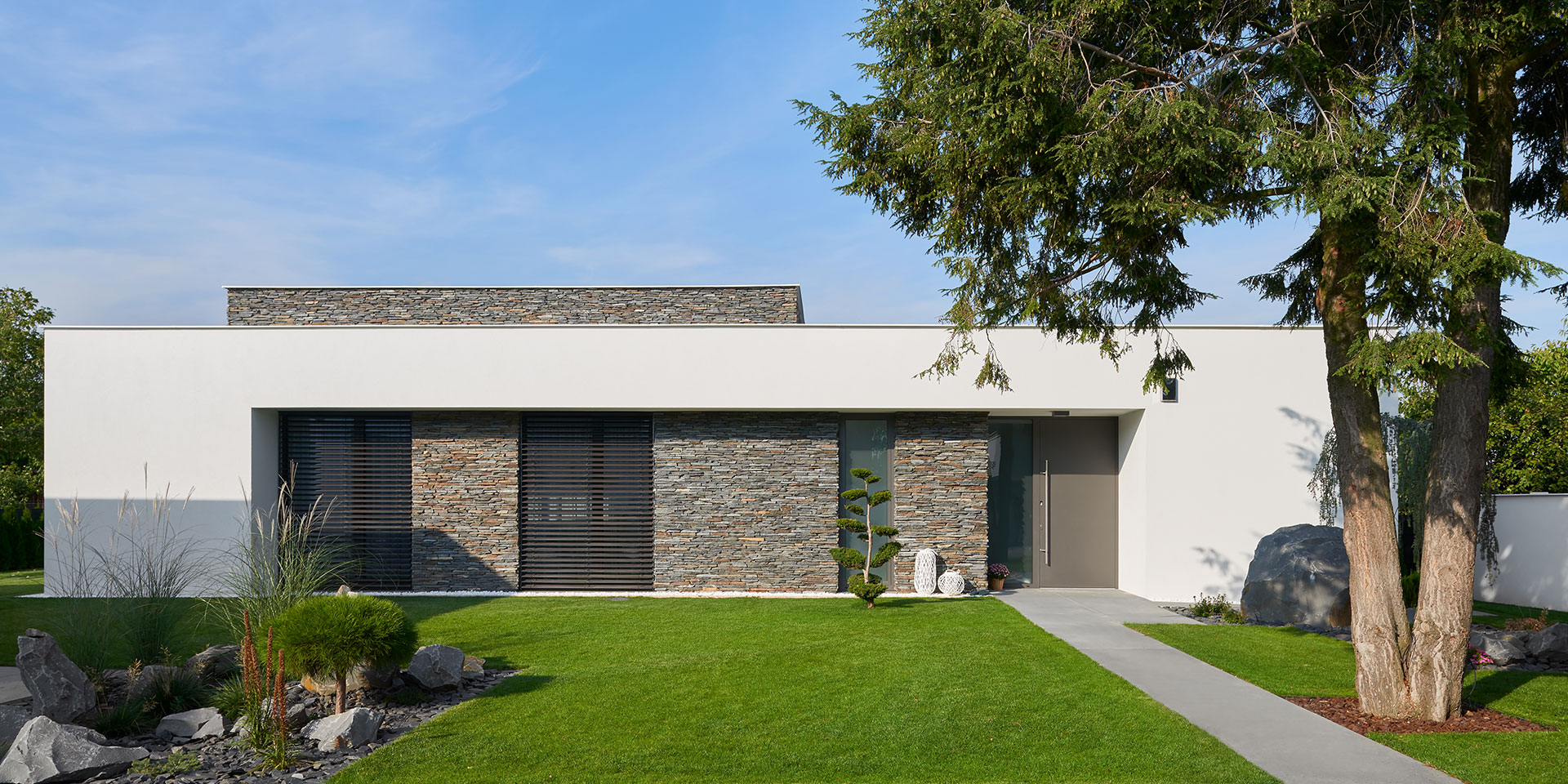 Conventional vs. self-supporting external blinds
Conventional external blinds are installed by mounting a purenite box or cover sheet and side guide rails onto the building before fitting the blinds themselves.
Self-supporting external blinds are sold as one piece, including the top box (but there are also options without box) and side guide rails. This makes installation quicker and easier, and in the case of installation in a window frame, the blinds can even be anchored in the window frame at the factory and then fitted as a unit into the window opening on site.
For example, at NEVA we offer four systems of self-supporting blinds: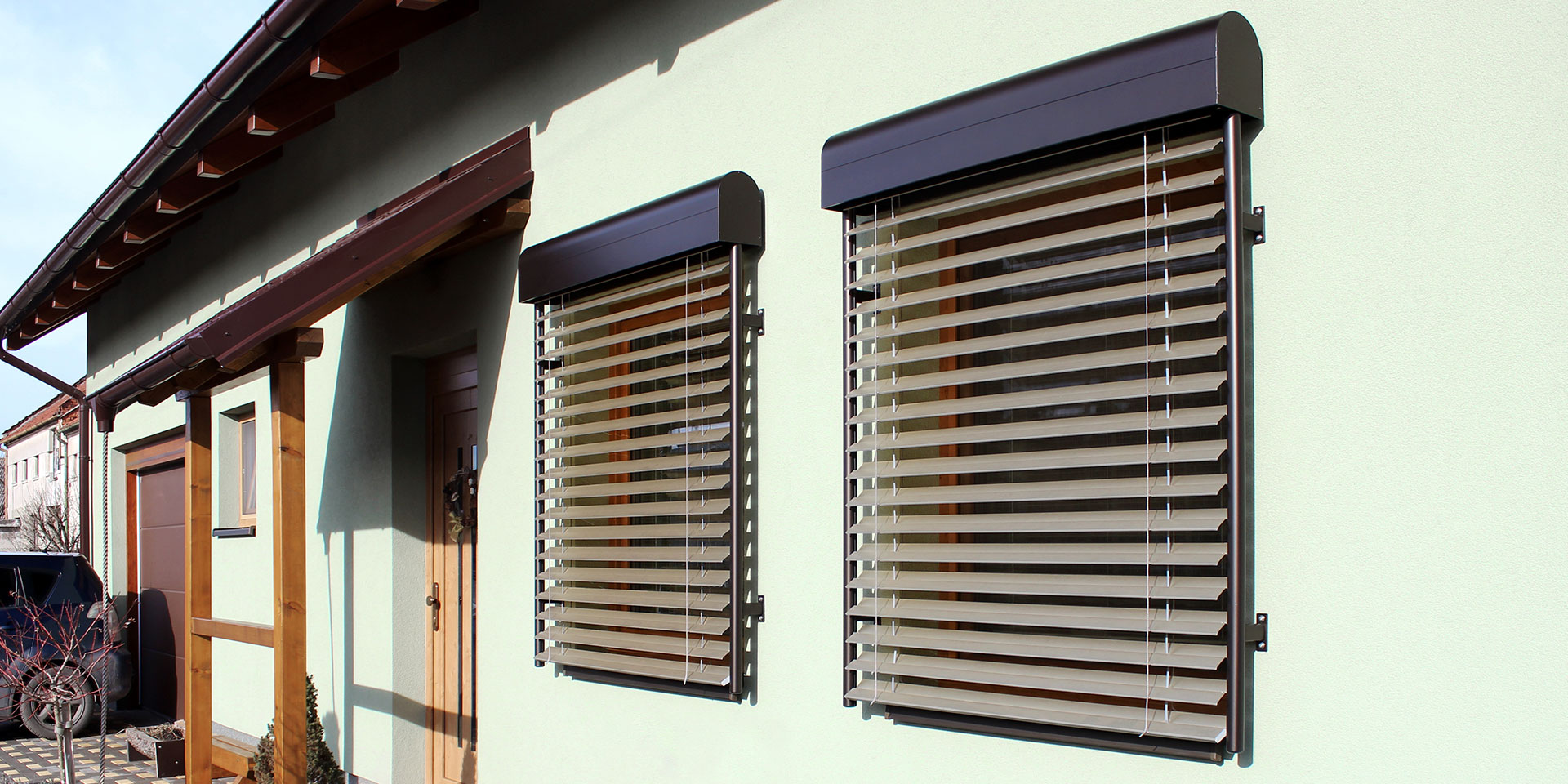 Advantages of self-supporting external blinds
The biggest advantage of self-supporting blinds is the speed and simplicity of installation. The entire blind is manufactured as one piece and then fitted, and you can even arrange with the window manufacturer to anchor the blinds in the window frame at the factory.
Self-supporting systems also facilitate installation in a finished building. At NEVA, we have the STF1 options for mounting under the cover sheet, or a façade system where the entire blind including rails and top box is anchored in the façade from the front.
Although the installation of self-supporting blinds is easier than installation of conventional external blinds, we recommend that you always use a professional installation company. Otherwise, you could void your warranty. Moreover, the slightest inaccuracy in the measurement could lead to the self-supporting blind not fitting your window opening. Subsequent adjustments are then very expensive, often impossible.
Limits of self-supporting external blinds
Some self-supporting systems do not allow crank control and you can only get them in combination with motors, others limit you in the choice of slat types. We therefore recommend that you contact the manufacturer or installer and always discuss in advance what options you have in your particular case.
Self-supporting systems are also limited by the maximum width, which is usually between two and three metres. At NEVA, we have developed a reinforced STL system that allows us to produce a self-supporting blind up to 4 metres wide. Still, this is less than a conventional blind, which we can manufacture up to 5 metres wide.
Despite the minor limitations, self-supporting external blinds are an interesting alternative worth considering. Contact one of our partners for a more detailed consultation.
---
---