Warehouse clerk Marie: We have such order in the warehouse that people do not want to believe it
At the beginning of her tenure at NEVA, she walked around a small warehouse and had to accurately remember the location of each type of goods. She is currently operating in a many times larger space and is equipped with a bar-code reader, which reliably guides her to each item. Warehouse clerk Marie Brablecová has been working for NEVA for 15 years now and in the interview she describes everything that has changed during her tenure or what she appreciates most about her work.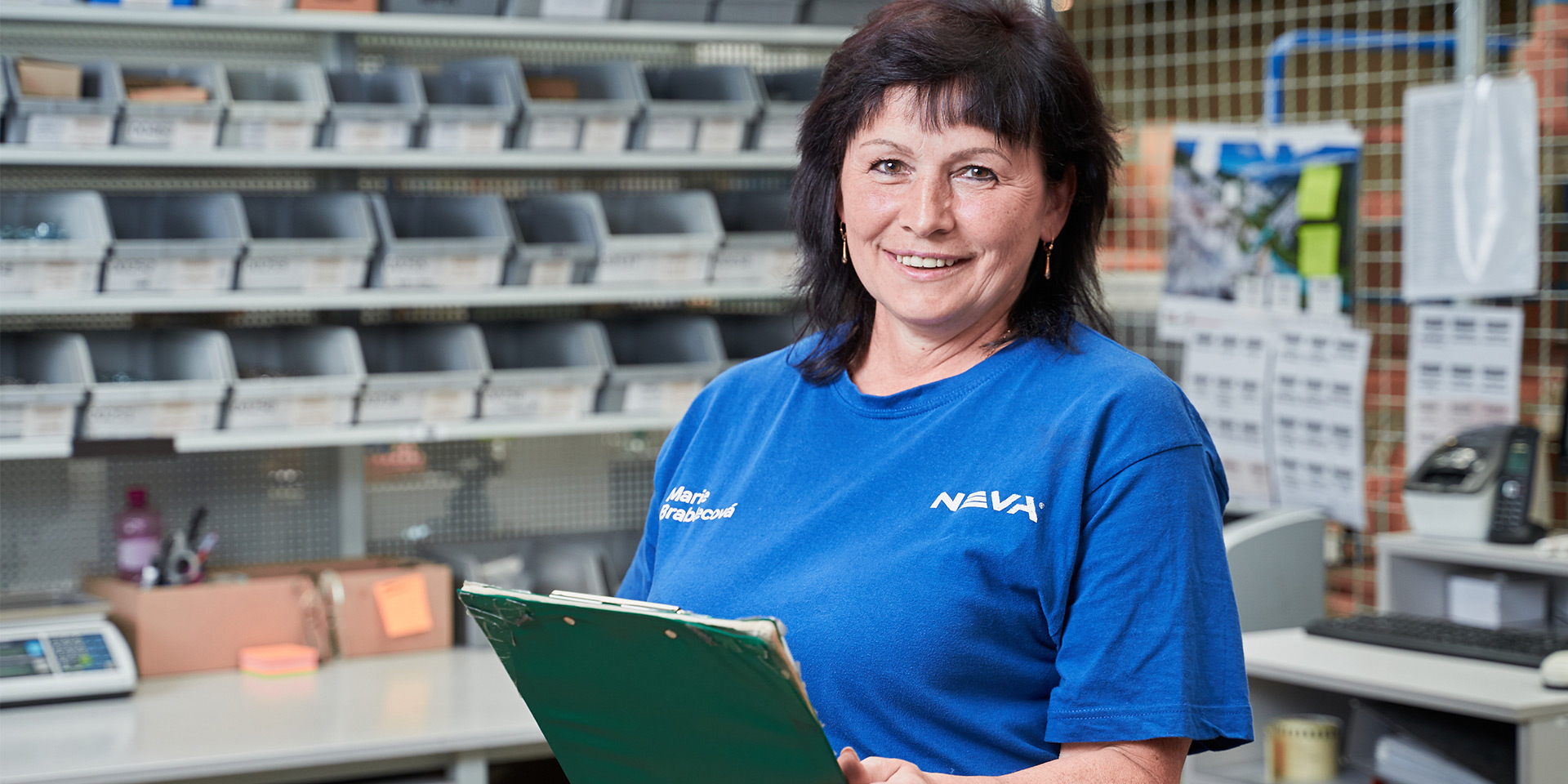 A few years ago, working in the NEVA warehouse was still quite demanding in terms of memory. "I had to remember the precise location of each item. Holders, chains, sensors — everything had its own place. Orders kept coming in and we stockers did not have time to wander through the warehouse and tediously search for something," recalls Marie.
To make things worse, the stockers were also responsible for the warehouse stocks. "We had to keep track of whether any goods were running out — and make top-up orders in good time."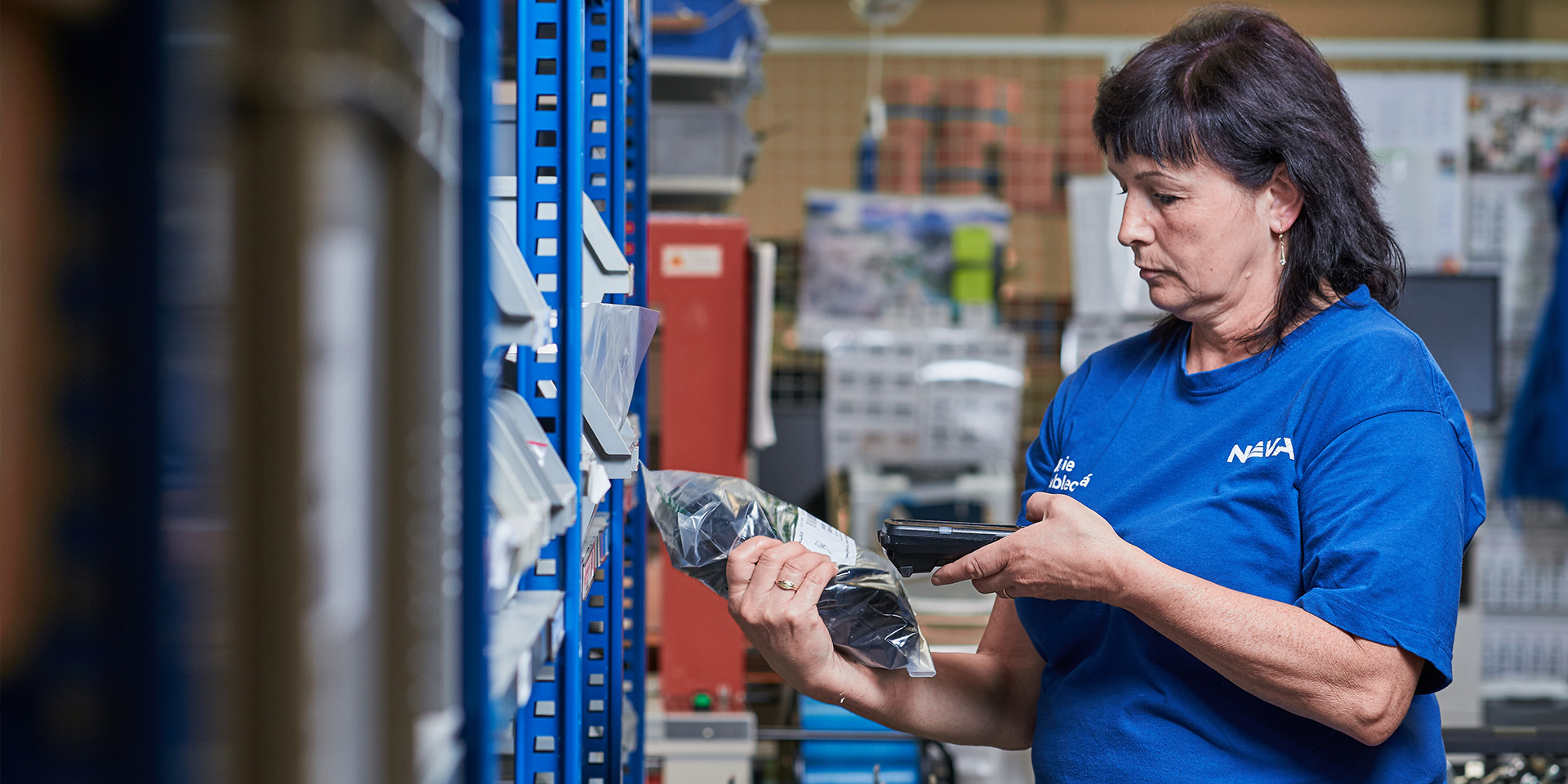 The readers have brought order to the warehouse
The current situation is different. The stockers are equipped with bar-code readers, which if necessary guide them to the precise location of the goods shown in the order, and even track the warehouse stocks. "As soon as the quantity of any item falls below the stock limit, the reader notifies us and we send the message to the sales department, which orders the material," says Marie in appreciation; she has been working at NEVA since 2005.
She actually joined the company accidentally. She used to work in a nut business and only worked part-time at NEVA. However, she was so happy with the work and corporate environment that she decided to leave her former job and work full-time at NEVA.
The drivers' assistants are shocked at our warehouse
"NEVA is an exceptional company for me. We have an excellent team and go together on wellness stays or organise garden parties, where we grill and have fun. And I also really like the attitude of the owners. It is clear that the employees matter to them. For instance, in summer 2020 during the Covid-19 crisis, they provided disinfectants and masks to everyone and we did not have to sew them ourselves like the majority of Czechs," says Marie.
Apart from the good team, she also enjoys the work itself. She has worked on adjustments of the blinds and cutting of profiles, fitting of texbands and dovetail jointing of the slats, but work in the warehouse is the most interesting for her.
"Even though we recently moved into two large storage halls, we continue to maintain cleanliness and order. It is even unbelievable for people from outside. When a new driver's assistant visits our company, he/​she is shocked by the beauty and cleanliness of our premises. It is a joy to work in such an environment"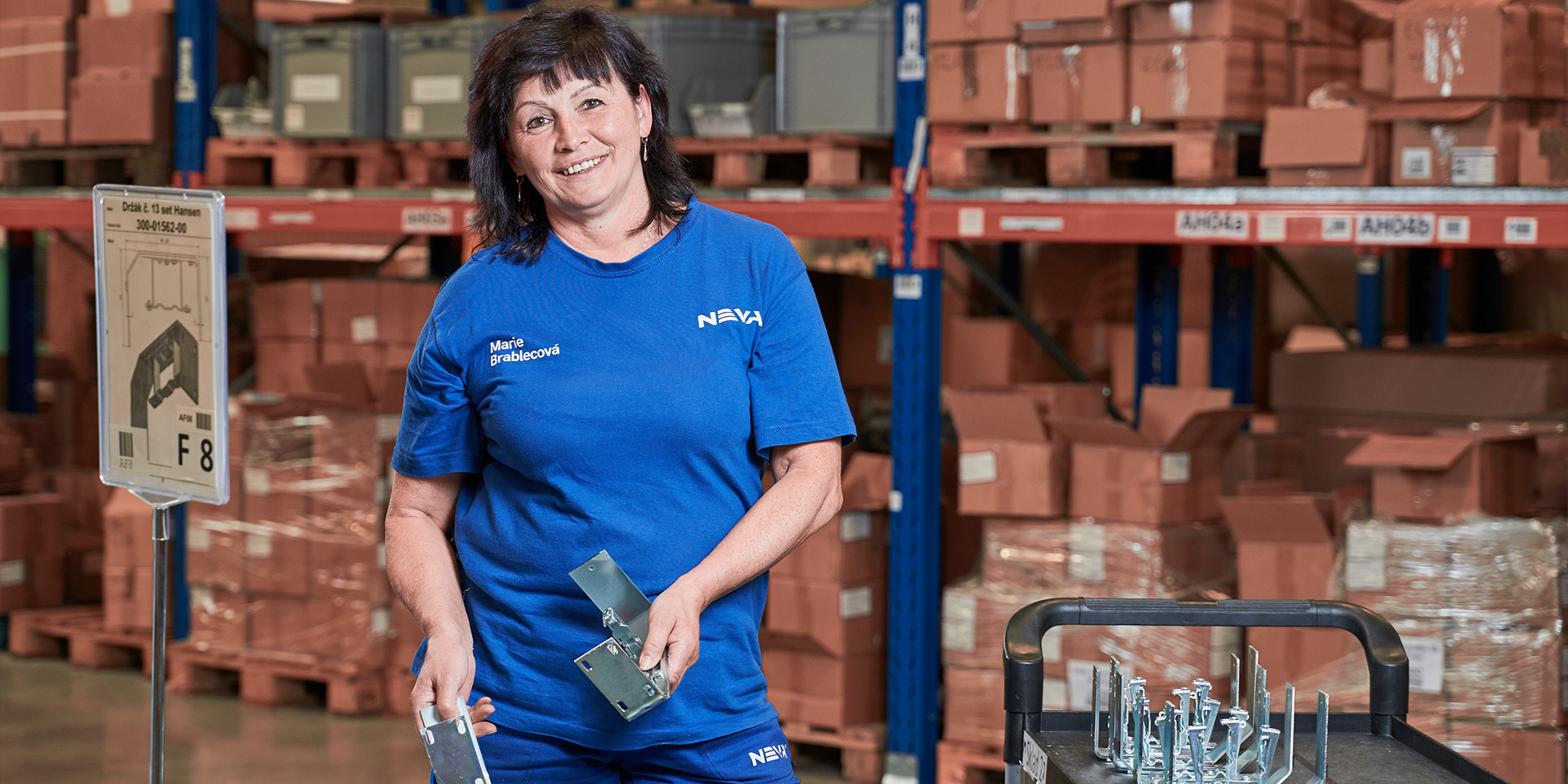 Do you want to see for yourself our warehouse? Let us know and make an appointment — we shall gladly guide you through the premises. And if you want to work in such an environment, check the open vacancies. Skilful people are welcome here.
---
---