The most frequent external blind malfunctions and how we prevent them at NEVA
Up to August this year, our records show 174 claims for 9,900 orders, which means mere 1.8 % of the total production. In such rare cases, the malfunctions are caused by unprofessional installation, careless transportation or minor defects in motors or electronics. See what problems with external blinds we deal with most and, more importantly, how we prevent them at NEVA.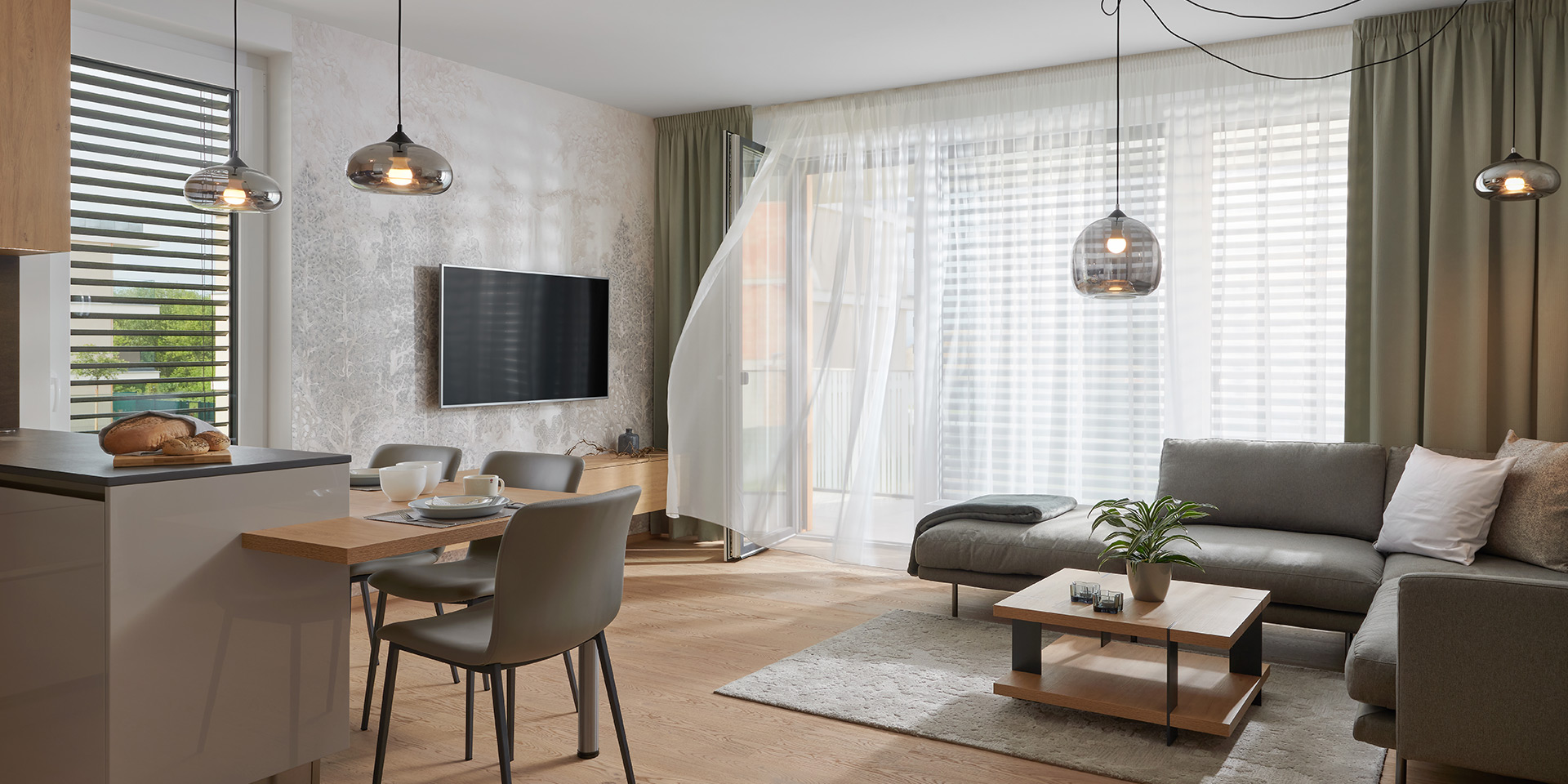 Although we only have to deal with a minimal number of claims, some do occasionally occur. "If someone does end up complaining about our blinds, it is usually related to motor or electronic component defects. However, we always send the customer new pieces even before testing the malfunctioning ones so that the ordered blinds operate as intended even in the meantime. The remaining complaints typically pertain to minor flaws in the component paint coating, damage caused by transportation or missing small accessories," explains head of the NEVA sales department, Jiří Umlauf.
The most frequent motor and electronics defects
External blinds with electric motors are controlled by pressing a single button. You simply use a switch on the wall to pull the blinds up or drop them down, screening one room as required, even multiple blinds simultaneously. Blinds with motors can also be controlled automatically – using UV/​wind sensors or pre-set scenarios.
Electronic component defects are mainly prevented by supplying motors from verified manufacturers such as Somfy, Elero or Geiger. The number of complaints is reduced by providing premium motors, which can detect any risk of overheating, freezing or when the blinds are about to collide with an obstacle, in which case the motors automatically deactivate.
Our premium motors include (for example):
Geiger T90, which resist temperatures of up to 90 °C and are used (for example) to actuate blinds in the Swedish hospital in Malmö

Elero motors with ball bearings, which remain reliable at temperatures as low as ‑20 °C
If a motor does malfunction, it usually becomes loud and stops rotating. Most malfunctions of motors or electronics in external blinds are caused by
Overvoltage in the electrical circuit (negligently installed wiring, short circuits)

Unprofessional installation

On rare occasions, the controller or switch may be defective.
"The motors don't have built-in overvoltage protection, which is why the protection needs to be ensured at the mains level using circuit breakers and/​or fuses," says Jiří Umlauf.
Power outages will not damage your blinds. "On rare occasions, a power outage can upset the end position of your blinds and their connection to the controllers. Even then, you can simply set them up again," says product specialist Jan Gajdoš.
We also conduct regular training for our installation partners and inform them about new features and properties of motors. New installation workers are reminded about the most common problems that may occur with motors.
Malfunctions of frames or control mechanisms
Malfunctions of frames or control mechanisms are very rare. If one does occur, it is usually caused by improper installation, which is why we recommend all of our customers to entrust themselves to the skilled hands of one of our partners.
"From time to time, our partners are asked whether external blinds can be installed by customers on their own. They, just like us, recommend that customers not perform the installation on their own as this would void the warranty. Moreover, we could not guaranteed the proper functioning of the blinds."
Malfunctions can also be caused by insufficient maintenance, which is why we recommend cleaning the blinds twice a year – at the end of summer and end of winter.
In case you detect any defects, do not attempt to repair them yourselves. Call your installer, who will take care of the repairs and sort out the purchase of spare parts with us if required.
Risk of damage during transportation is mitigated by a tight-fitting box.
Transportation is one of the critical phases during which blinds can be physically damaged. At NEVA, however, we have managed to minimize the risk of damage caused by transportation to a minimum. We use a Panotec packaging machine, which measures each blind and makes a perfectly fitting box for it, preventing any kind of movement (and therefore damage) during transportation.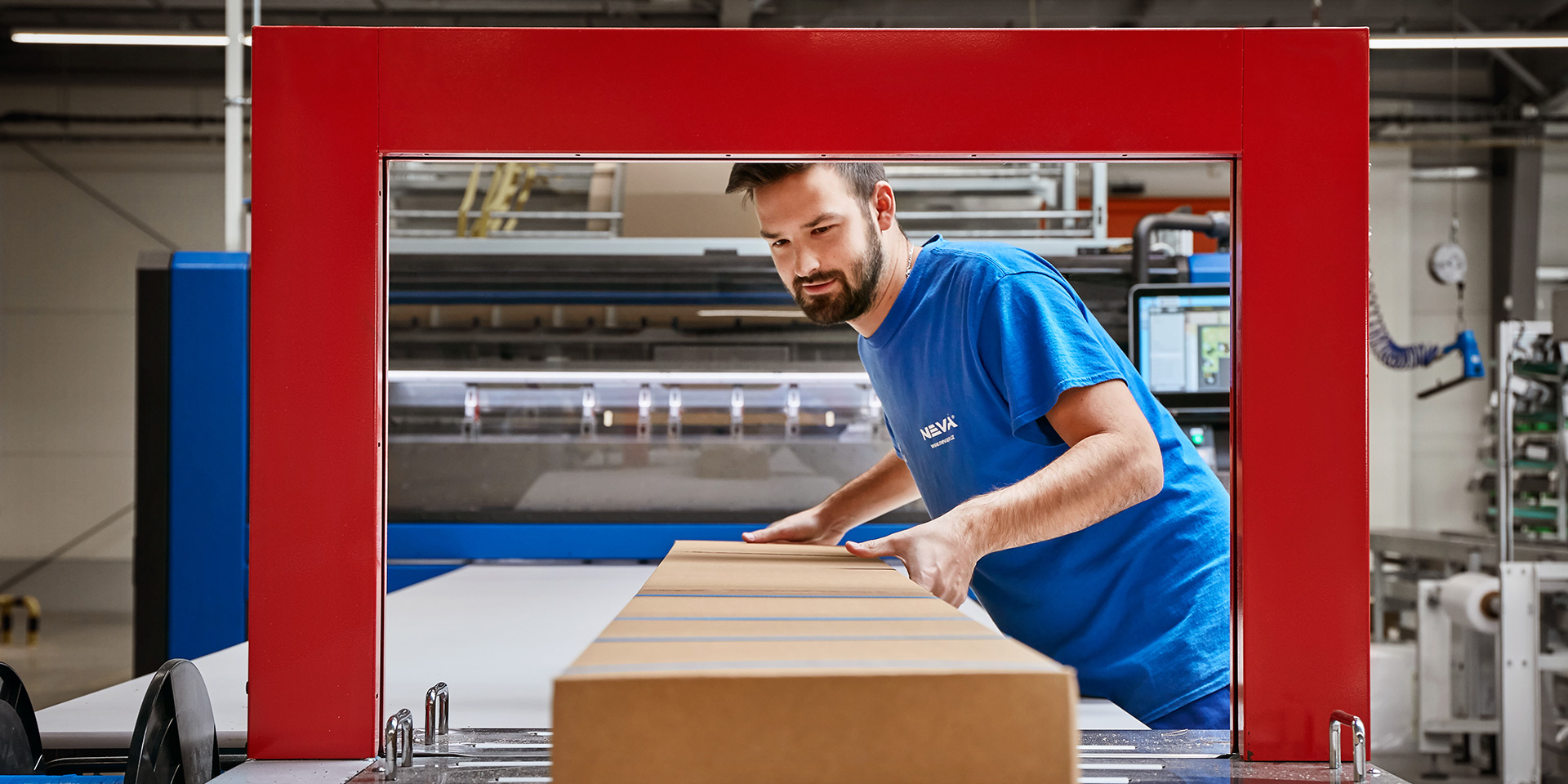 Additionally, we package our blinds in a bubble wrap sheet and five-layer BE tape. Thanks to the Panotec machine, we can package products of any size safely. "Packaged like that, the product can withstand even rather rough handling," says head of production and one of the owners, Jiří Nesvadbík.
"Possible damage to the blinds during transportation can never be 100% prevented, but we do everything to minimize the number of cases. In addition to proper packaging, we handle the blinds very carefully," describes product specialist Jan Gajdoš.
Before something breaks down: where to get spare parts and servicing
Our partners provide a standard warranty for the assembly of external blinds. They service the blinds on a regular basis; when they find out a component is on its last legs, they order a replacement from us. They even do this for blinds from other manufacturers as they know our parts are high-quality and can withstand more.
"The spare parts purchased most by our partners include lift tapes, cords and guiding rails, as these are the most stressed components, especially when a blind is left down in strong wind, for example. One servicing company even buys lift tapes exclusively and puts them into binds made by various manufacturers," adds Jan Gajdoš.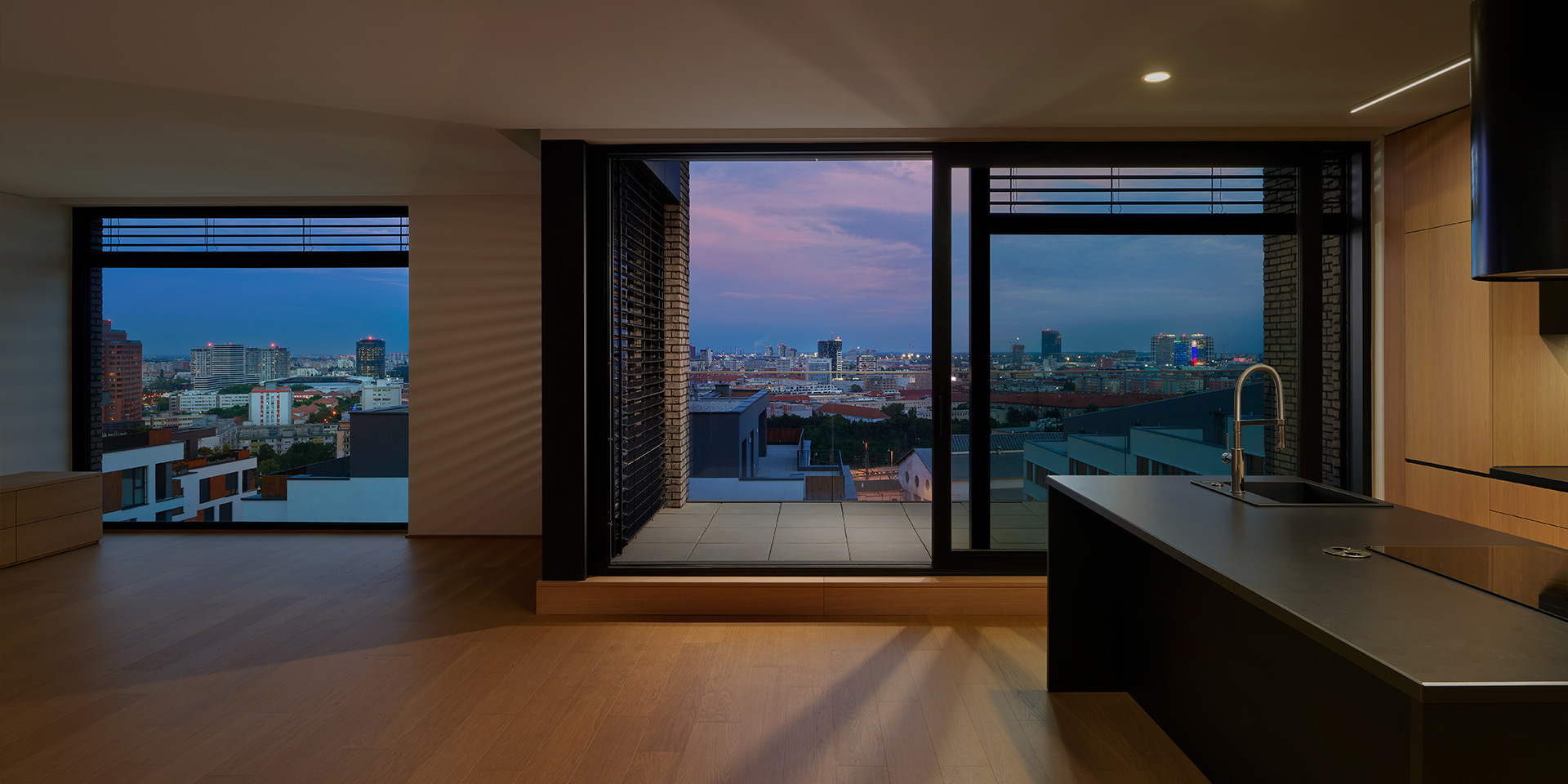 We prevent malfunctions thanks to our attitude
Our blinds last for decades. We use high-end materials and components, such as special aluminium alloys used to make slats or tough 8mm lift tapes. We purchase these from verified companies in Switzerland or Germany.
Out production boasts modern rolling lines (which can only be found in a few places in Europe) as well as our in-house powder paint shop, which we built in 2014 after long-term dissatisfaction with the paint coating quality from our sub-suppliers.
"Thanks to the in-house powder paint shop, we have component quality under control, reducing the number of claims to a few or tens a year. When the odd flaw does occur, we can resolve it immediately," explains Jan Gajdoš.
Our blinds undergo thorough inspections after each phase of production. We also adjust them prior to shipping, so that the installer has as little work with them as possible.
Thanks to this, we can prevent malfunctions and can give our customers a 4‑year warranty for blinds and 5‑year warranty for electronic components.
Discuss the quality of our external blinds with one of our partners, who will be happy to convey their experience with malfunctions from everyday practice.
---
---