It was not possible to sleep in the place in summer. But thanks to external blinds, Jiří Nesvadbík's house now has a pleasant atmosphere even on the hottest days
Every summer, Jiří Nesvadbík of Kralice na Hané experienced the same scenario: when the temperature in July or August was well above twenty degrees even at night, it was difficult to sleep in his bedroom. The internal blinds did not help and the air-conditioning was unpleasantly noisy. For this reason, Mr. Nesvadbík had the NEVA external blinds installed on his bedroom windows – and the difference was dramatic.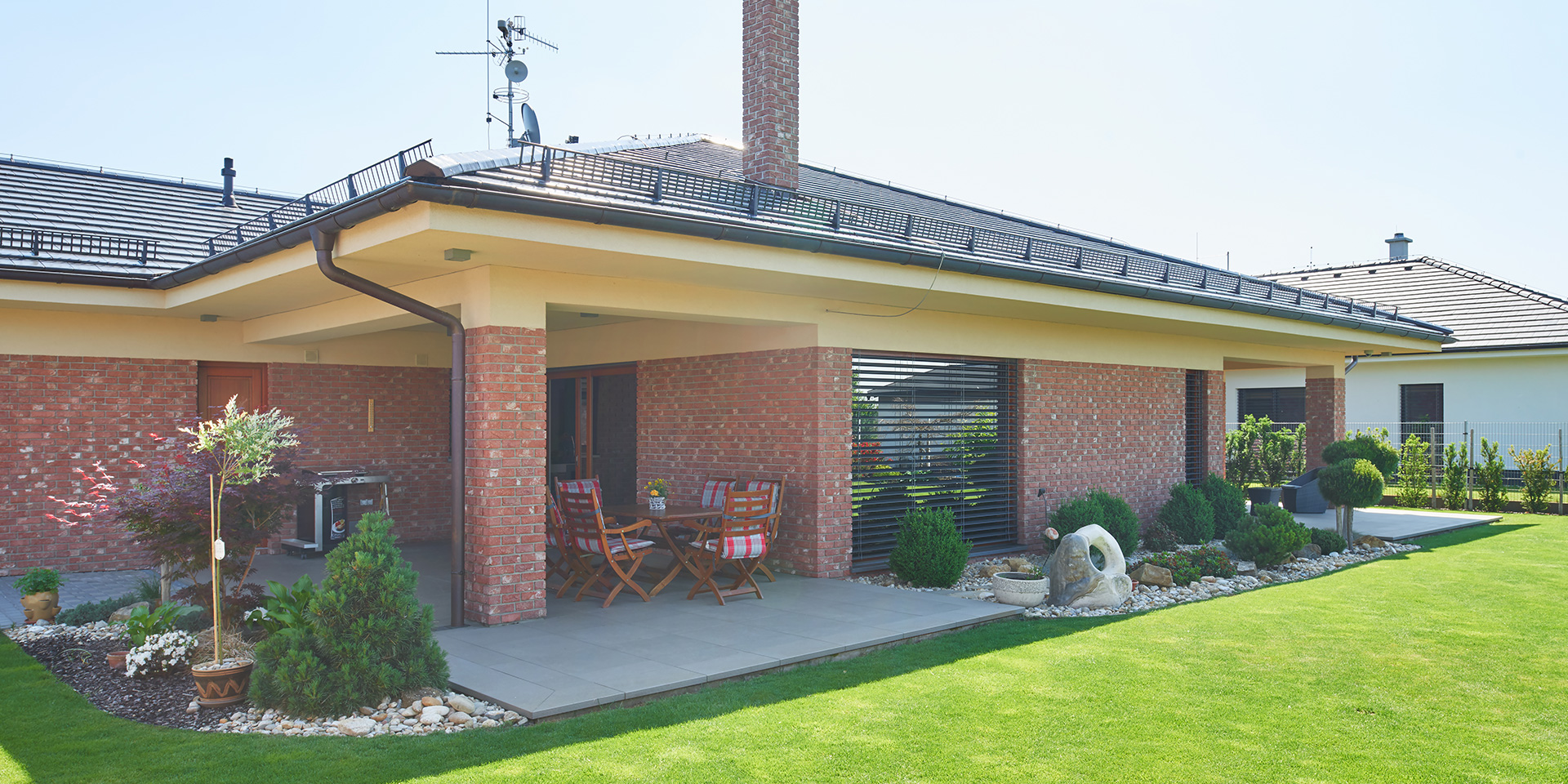 "In my old house from 1985, my bedroom windows faced south and it was unbearable in the summer. Initially, the windows had no shading, so I had to have at least internal blinds installed. But they didn't help and it was difficult to sleep on hot days. The real change occurred only when I installed external blinds, which immediately lowered the temperature."
The house interior is more comfortable thanks to the external blinds.
Every house should have external blinds
When Mr. Nesvadbík decided to build a new house a few years later, it was clear that he wants external blinds on all windows. "It is always better to plan external blinds in the design stage. Nevertheless, some architects do not offer this option, so it is up to us the clients to compel them to provide this option. From my own experience, I currently consider external blinds as an absolutely essential part of every family house."
During the selection of the supplier of the external blinds, Jiří Nesvadbík had it easy: as one of the owners of NEVA, he simply contacted his own company.
"I opted for the Z-90 blinds under the plaster, with ventilation and shading sensors, which work automatically according to the wind and light. I have them on the windows since 2014 and the comfort is highly addictive. But I slightly envy current clients because of the great advancements in motors in recent years – they are quieter and stop when the blinds, for instance, hit an obstacle. This is something that my blinds cannot do yet."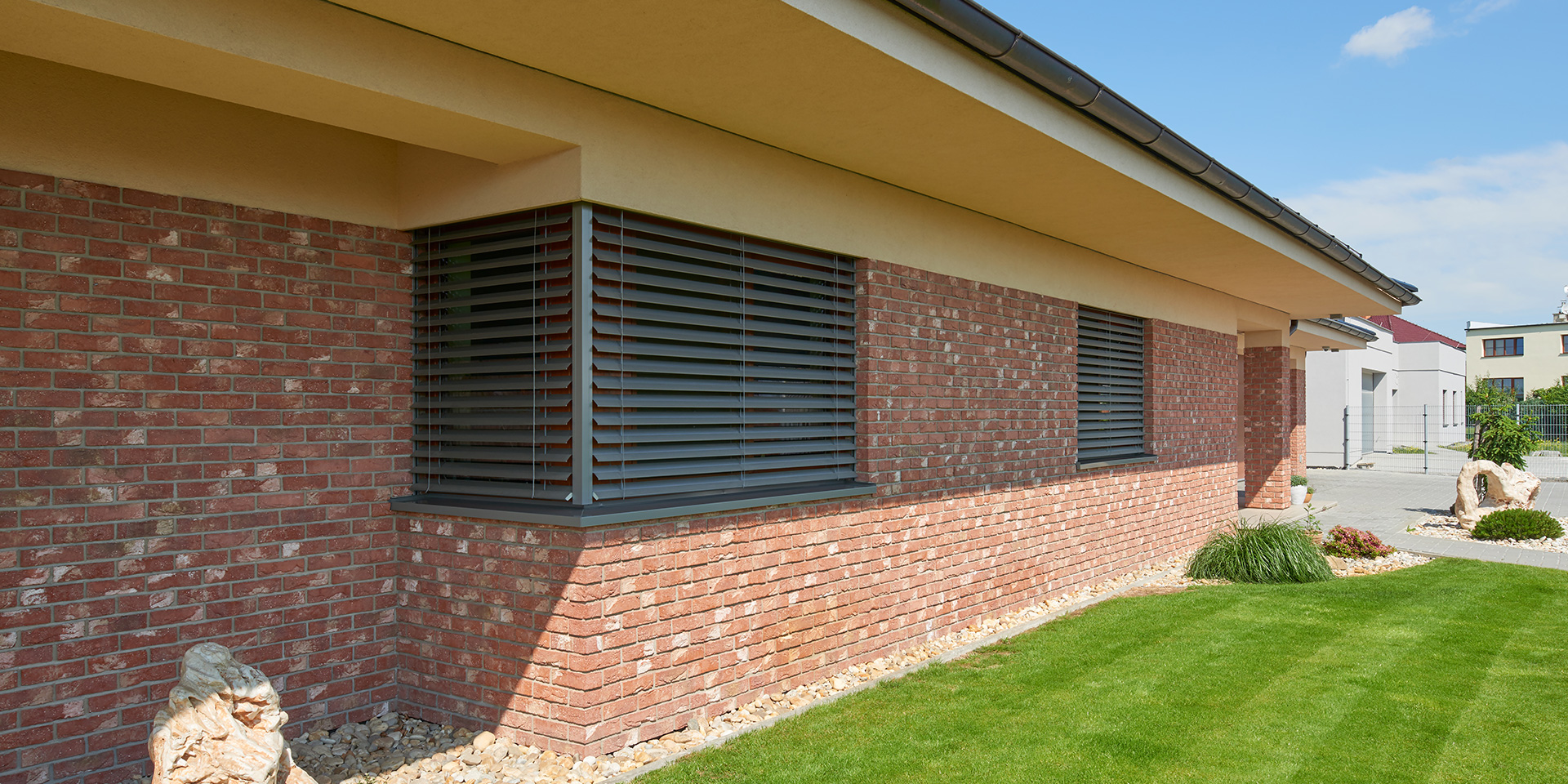 The slats of the external blinds may elegantly merge with the façade.
Price should not take back seat to quality
The message from Mr. Nesvadbík to all customers considering external blinds is: "When you are building a new house, you should always think about external shading. And when making a choice, you should not consider only the price, but mainly quality. Good blinds are an investment for many years, perhaps even a life-long investment."
"Verify the supplier, ask the neighbours about their experience with their blinds, and visit the company to see how the blinds are made. And get advice – for instance, we have sample projects at NEVA, and we are capable of providing advice to your architect on how to design the façade around the windows and doors for the blinds to fit properly."
"Personally, I can say that after all the years I am absolutely satisfied with NEVA blinds. I haven't had a single problem and the thermal comfort in the house is priceless."
---
---