NEVA external blinds under the microscope: who do we get our slat rolls from and why?
The quality of slats has a significant influence on the resilience and durability of external blinds. That is why since 2003 we have been getting our slat rolls from the leading Swiss manufacturer Metalcolor. They have been providing them for us in the form of paint-coated aluminium rolls, which are then used on rolling machines to make slats for blinds such as the Z‑90, S‑90, C‑80 and others.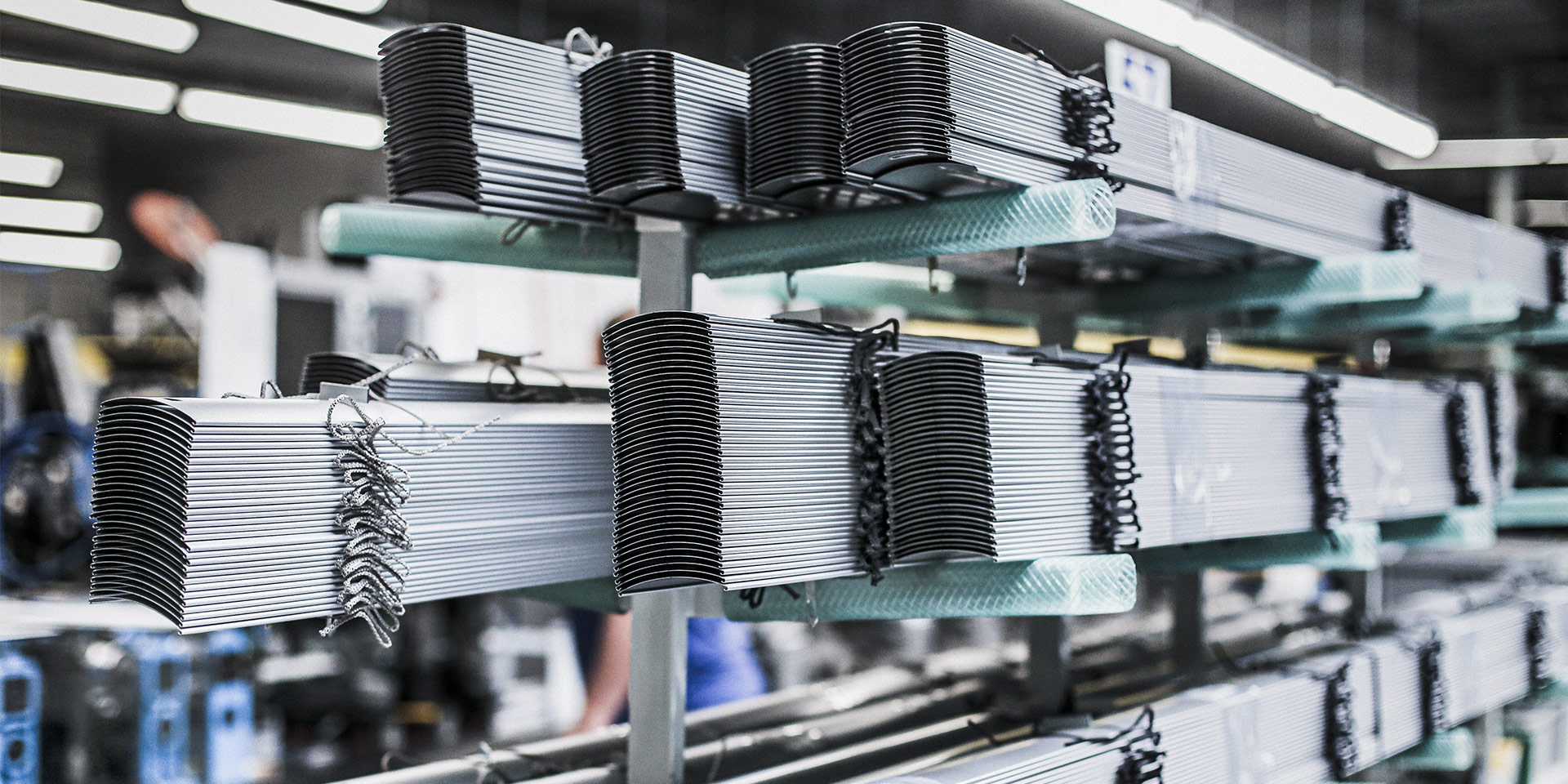 The material has 4× the strength of aluminium.
Even though the slat rolls are mostly aluminium (about 96 – 99% aluminium content), small additions of manganese, magnesium and iron make them many times more resilient and stronger than aluminium by itself.
For example, Metalcolor guarantees a breaking strength of at least 200 N/​mm2 for the slat rolls, which makes the slats 4.5× stronger under tension than aluminium by itself (45 N/​mm2). And it shows in practice – we have not had a single customer complain about the slats due to mechanical deformity such as bending or cracking.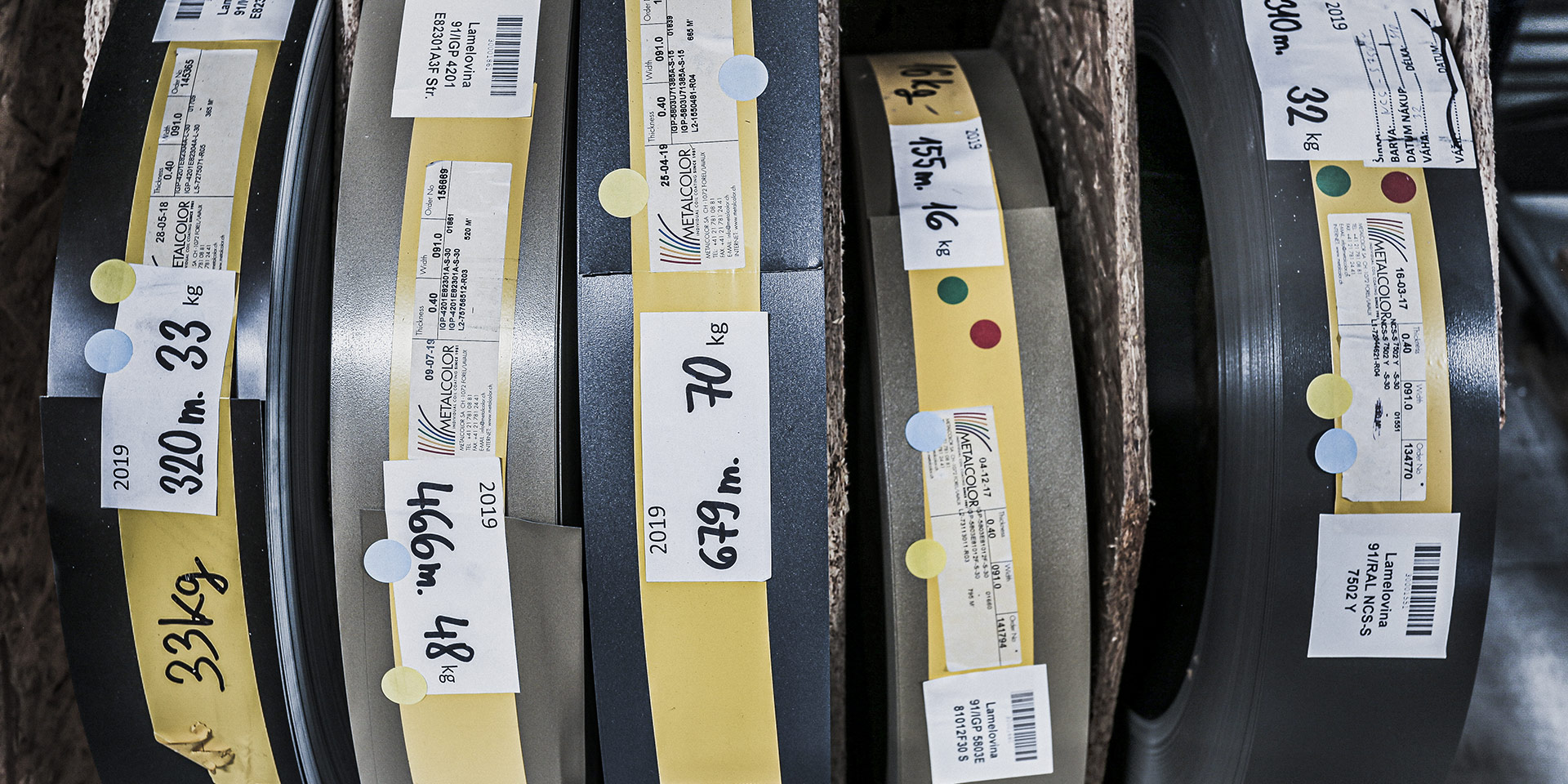 Paint that lasts for decades
The Swiss craftsmen ship the aluminium rolls to us already painted – using the wet multi-layer paint-coating method. The layer thickness is at least 16 micrometers of PE paint for smooth paint and 18 micrometers for PU/PA paint structures.
The colours are resistant to ultraviolet radiation and corrosion as per EN 1396 (UV radiation resistance index = 3 and corrosion resistance index = 2). In practice, this means that not even extremely strong UV radiation will cause the paint to peel off or crack. The only thing to take into account is that the colour will slightly fade over the years.
In our experience (which includes deliveries to extreme environments such as the Dead Sea, Norway or Australia), the paint can last on the slats for many decades.
We purchase over 4 million metres of slat rolls every year.
Our collaboration with Metalcolor is very intensive as we consume over 4 million metres of slat rolls per year, with our most utilized roll dimension being the 113mm width, which we roll into our popular Z‑90 blinds. The thickness of the slat roll (and consequently the slats) is always the same – 0.4 mm with a tolerance of 0.02 mm.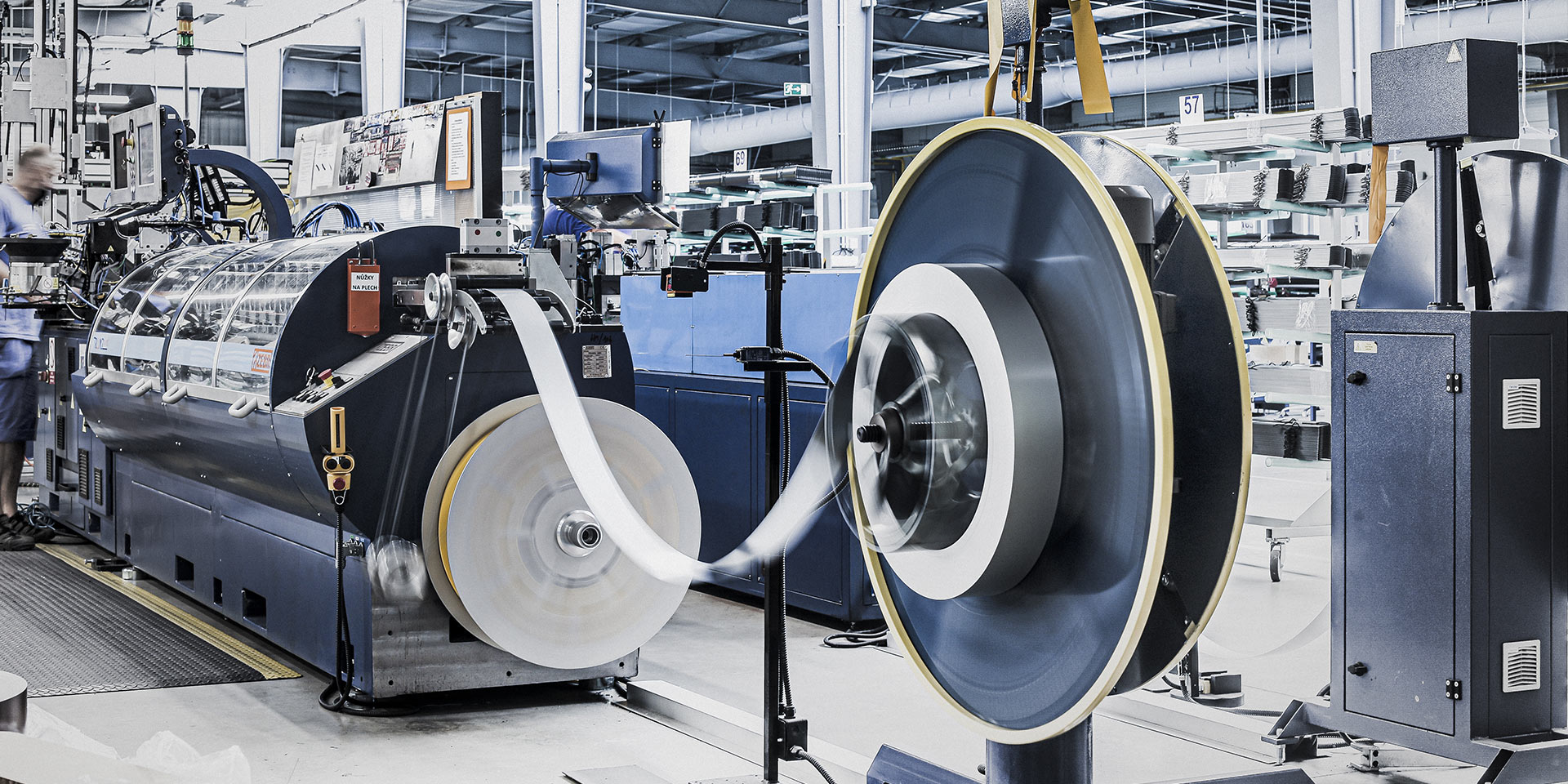 We Appreciate their Deadline Punctuality and Environmental Awareness
In addition to the quality of their materials, Metalcolor has gained our attention with their business ethics. They have short delivery deadlines (which is one reason why we can guarantee to deliver any standard blinds within 10 business days of ordering, even at the peak of the season) and emphasise environmentalism.
Metalcolor, for example, is a voluntary participant of the Energy Agency of the Swiss Private programme, which helps companies reduce their energy consumption and/​or production of greenhouse gases.
"We originally purchased our slat rolls from another Swiss-based company – Metal Paint, but then we had several encounters with representatives from Metalcolor and eventually opted to change our supplier. Metalcolor are a joy to negotiate with and always forthcoming, so we are now completely satisfied," adds the owner of NEVA, Jiří Nesvadbík.
---
---