What is the best way to shade small windows
It is not only living rooms that need to be shaded; small windows in utility rooms, corridors, bathrooms or garages also deserve attention. We'll tell you what your options are, as well as the minimum dimensions in which we can produce external blinds and screen roller shutters.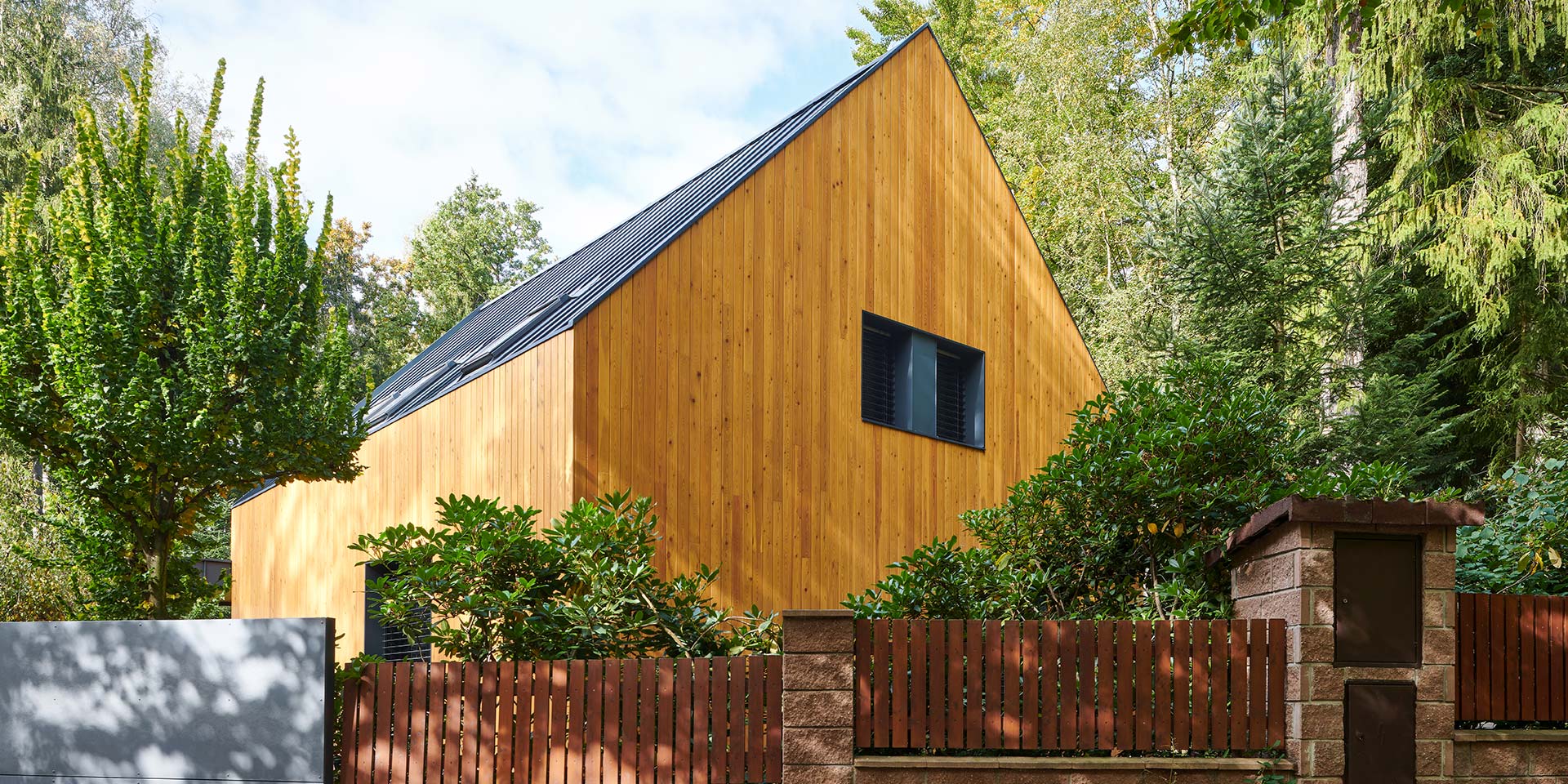 Windows in utility rooms, pantries, bathrooms, and other similar spaces are often oriented by designers to face north, where the sun shines the least, so that large French windows can face south from the living room and kitchen. Children's rooms and bedrooms, on the other hand, usually face east and west.
Why it makes sense to shade small windows at all
Even though the sun does not shine as much from the north, shading these windows makes sense in many cases.
You will ensure your privacy
Especially in bathrooms, toilets or walk-in closets, you will appreciate it when no one on the street or the next-door neighbour can see you.
You will increase your feeling of security
If you're a DIYer with a garage and workshop full of equipment worth tens of thousands of crowns, outdoor shading will prevent people looking in from the outside and create an imaginary barrier that can deter would-be burglars.
You will maintain the inside at a comfortable temperature
If you have small windows in your basement or pantry where you store things like preserves, shading will help keep the temperature stable year-round. Even utility rooms, where, for example, photovoltaic batteries or switchgear could be located, do not benefit from direct sunlight.
Shading options for small windows
you can't see in through them, even when the room is lit in the evening (for example, with screen roller shutters you can see in),

you can conveniently control the amount of light flowing into the room using the slats and shade it to the floor or ceiling as required,

in summer, it will lower the temperature inside the room by a few degrees Celsius.
Other alternatives are external aluminium or screen roller shutters or any kind of internal shading. However, we do not recommend indoor shading at all for bathrooms or pantries because mould can form on it in humid conditions.
Minimum dimensions of external blinds and screen roller shutters
A stumbling block when shading small windows can be the size of the required shading. This is because there is a minimum width of both blinds and roller shutters that depends on the distance of the bearings and the size of the motor. Smaller shading simply cannot be manufactured. As an example, here are the minimum dimensions of external blinds in which we at NEVA can manufacture the popular Z‑90 type blinds.
for handle operation: width 400 mm, height 500 mm,

motor-operated: width 600 mm, height 500 mm.
Screen roller shutters are supplied only with motor control. The minimum width is 675 mm according to the smallest motor and the height is 400 mm.
Are you interested in the maximum dimensions? We have written about them in this article.
Want to save money? Choose manual control
The price of external blinds or roller shutters for smaller windows is not as high as for traditional windows, yet they cost more especially compared to internal shading. If you want to save money, choose handle-operated for utility rooms. Since you probably won't be handling the shading as often, you won't mind it as much, but it will knock several thousand crowns off the price.
If you have north-facing rooms, the windows are really small and there is virtually no light coming in, then of course you don't need to install shading at all. For example frosted window film, which, although it does not prevent the passage of light, at least protects your privacy, will suffice. Just don't count on it lowering the temperature inside the room.
For one cardinal direction, the same type of shading
When planning shading for small windows, also keep in mind the architects' recommendation that you should have the same (or at least a very similar) type of shading on each cardinal point of the house. So if you are considering not shading some windows, then ideally omit one whole side — the north side is suggested, for example.
An option is also a combination of shading within the cardinal directions. On one side of the house, for example where you have large HS portals, you can put textile screens. And on the rest of the house, where you have smaller windows, perhaps front window blinds. Consult an architect to make the house look uniform.
---
---