Maximum dimensions of external blinds and screen roller shutters
External blinds or screen roller shutters may not only shade traditional windows, but also large French windows, glass walls or conservatories, for example. What are their maximum dimensions?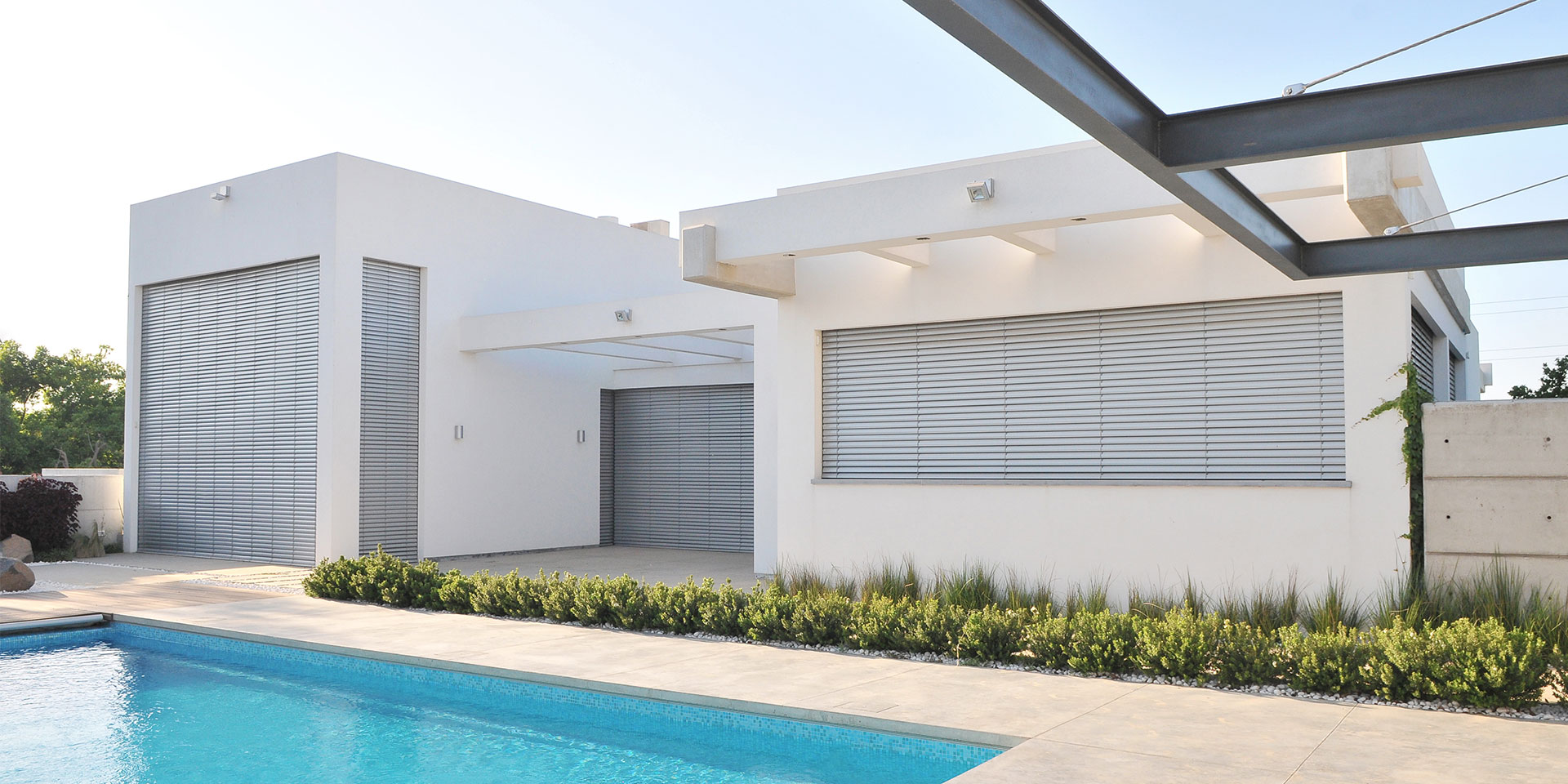 External blinds: maximum width or height of 5 metres
The standard height or width of external blinds ranges from 40 cm to 5 metres. The total area of the blinds also plays a role. With crank operated ones, we normally produce blinds with a maximum area of 9 m² and with motor operation 20 m².
For outdoor blinds with a guiding rail in these dimensions, we can guarantee high wind resistance (see table below) and trouble-free operation. Of course, their wind resistance decreases the bigger they are.
If you have a window or glazed area wider than 5 metres, you can have multiple blinds installed side by side. In this case, you will need to split the blinds into multiple pieces using a double guiding rail, or lead the blinds with a cord which, although it reduces their wind resistance, looks very elegant. We then recommend fitting all larger blinds with a wind sensor so that they automatically pull up in the event of bad weather.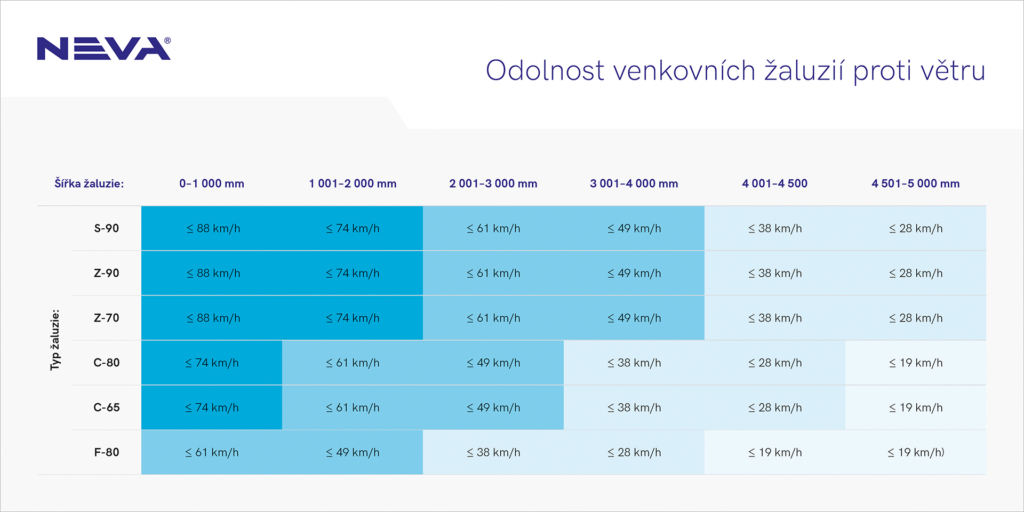 Screen roller shutters: maximum width or height of 6 metres
Screen roller shutters, in our case zipscreens, are even more durable than external blinds. We therefore produce the ZIP135 variant in widths of 675 — 6,000 mm as standard.
The maximum area of a screen roller shutter depends on the width to height ratio. This is because the roller shutter rolls up onto the shaft and the wider it is, the more load it puts on the shaft.
With a maximum width of 6 metres, we can produce a screen roller shutter with a maximum height of 3 metres (18 m2), which is sufficient for most pergolas. However, the largest screen in our standard range is 24 m2, where the roller shutter is 4 metres wide and 6 metres high.
For zipscreens up to 2 metres wide, we guarantee a maximum wind resistance of 88 km/​h, whereas their wind resistance decreases proportionally the higher they are.
When shading a window wider than 6 metres, we solve the implementation individually in cooperation with the architect. Screen roller shutters do not have a double guide profile and do not look elegant when installed on a window close together.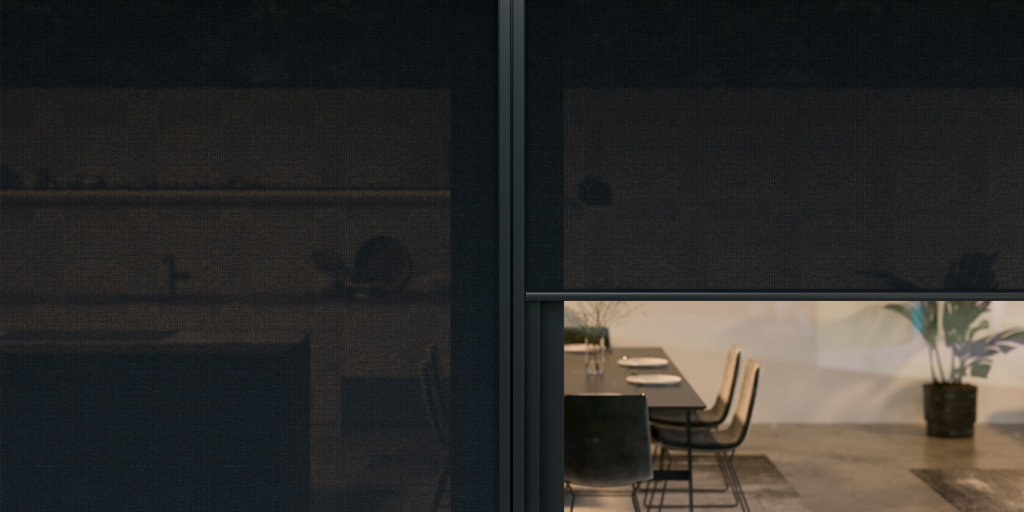 In exceptional cases and by prior arrangement, we can produce external blinds in non-standard atypical dimensions. However, we do not recommend atypical dimensions. In addition to the higher price, wind acts on blinds of extreme dimensions over a larger area and increases the load on the guide profile and other components. Therefore, we cannot guarantee sufficient durability for atypical sizes and the customer will therefore not be granted a warranty. Atypical dimensions should therefore be avoided.
---
---