NEVA under the magnifying glass: from whom do we get fabrics for screen roller blinds and why
When we were selecting a fabric supplier for screen roller blinds in 2019, we got a clear idea pretty quickly. Belgium's Helioscreen and France's Serge Ferrari are leaders in the industry.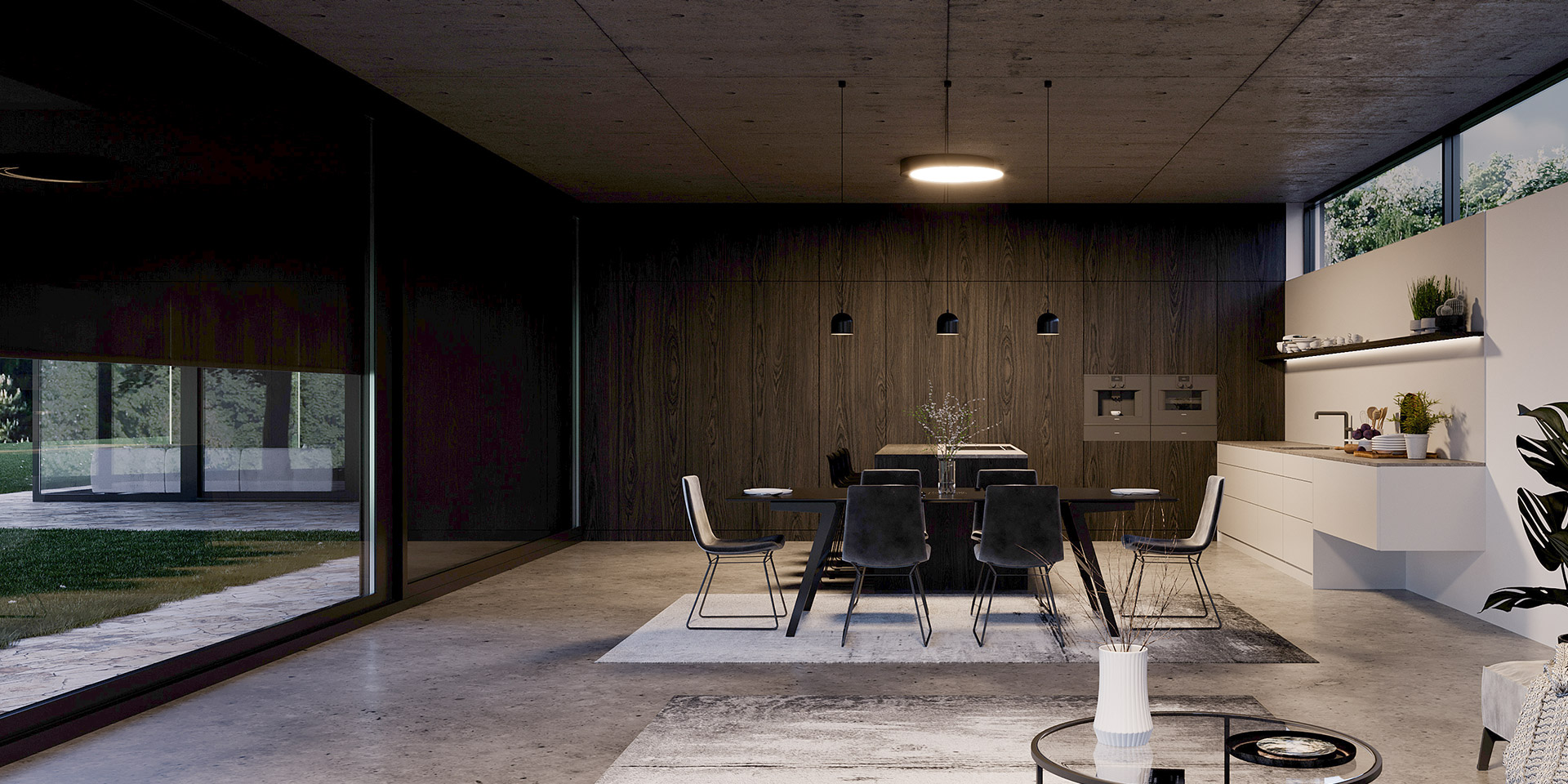 When we were selecting suppliers, we conducted market research and several rounds of testing:
the sales department surveyed customer requirements and expectations,
the design department carried out durability testing of fabrics for compatibility with our profile system and tested the number of life cycles,
colleagues in production verified processing options on productionequipment.
In the end, two suppliers won:
Belgian company Helioscreen
From Helioscreen we take fabrics with the trade name Sergé, specifically Sergé 3%. These are made from glass fibre coated with a PVC layer. As the fibres are coated before weaving, regular meshes are visible in the fabric and the fabric resembles a net.
For this type of fabric, we initially chose from three top suppliers from France and Belgium. However, after comparing all the parameters (quality, price, delivery conditions and customer support) Helioscreen came out the best.
Helioscreen is part of the Hunter Douglas Group, the world leader in window shading. It is headquartered in Rotterdam. Helioscreen has been manufacturing screen fabrics for over 50 years and employs around 100 people. One of their unique innovations, for example, is their DSW (Dynamic Stability Weaving) technology, a way of weaving the fibres straight to make the final fabric more stable and durable.
Fabric production at Helioscreen produces minimal waste and the glass fibres are 100% recyclable. They even made one series of fabrics from plastic washed up from the ocean (Seatex Sterling).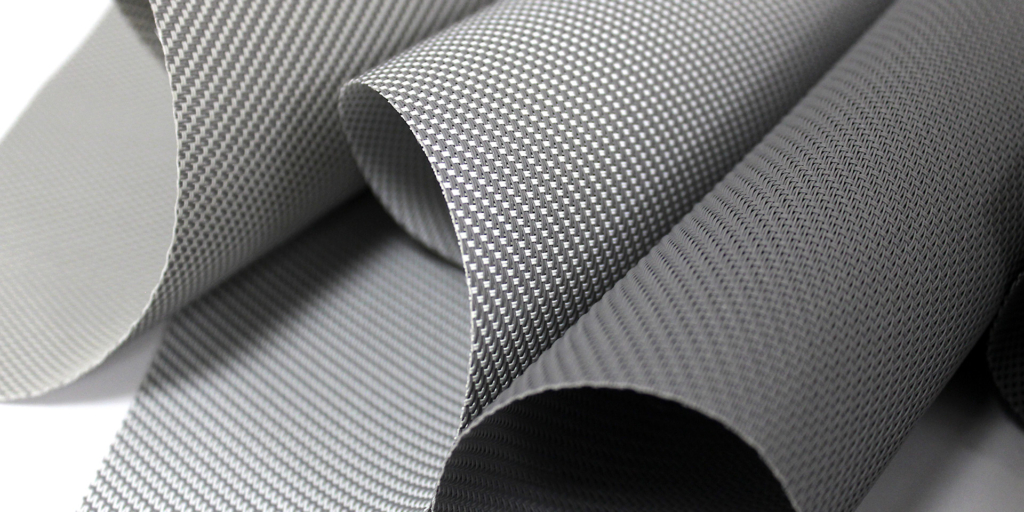 French company Serge Ferrari
From our other supplier we import fabrics called Soltis, specifically Soltis Perform 92 and blackout fabric. These fabrics are made of polyester (PES) fibre coated with a PVC layer. To the eye, they look like a solid surface because the fabric is first knitted from the bare fibres and then coated as a whole.
In this segment, Serge Ferrari has a dominant market position, so it was an obvious choice for us. They have five production sites across Europe and employ more than 1,000 people.
Serge Ferrari fabrics are produced using Précontrainttechnology. The material is stretched in both directions during production and then coated with a thick layer of PVC. This makes it:
extremely strong,
resistant to rupture, deformation and stretching,
water resistant.
resistant to harsh climatic conditions and UV radiation.
Thanks to the lower coarseness of the coating (compared to other Soltis fabrics), the Serge Ferrari roller blind when pulled up doesn't take up as much space on the shaft.
In addition, thanks to the so-called micro-perforations of the Serge Ferrari fabric, they allow air to flow through and thus prevent overheating of the space between the screen roller blind and the window.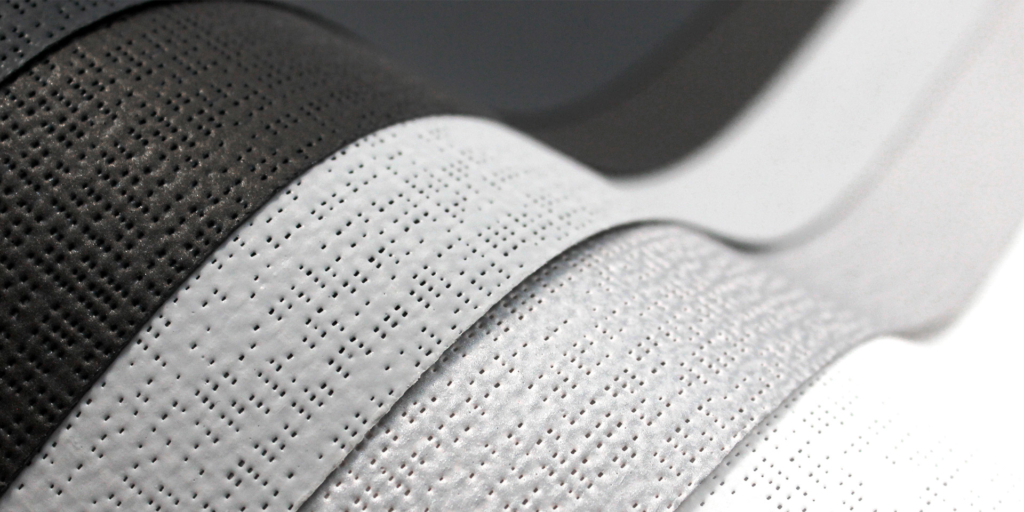 With both suppliers, Helioscreen and Serge Ferrari, the cooperation works and every order has worked out well. They deliver the fabrics by the agreed dates and in high quality.
"Communication is also important for us. It is at a high level in both companies. During our first purchases and deliveries they explained and advised everything to us. It is a pleasure to work with them," says Veronika Ježková from NEVA's purchasing department.
---
---