How and why to shade production facilities and other industrial buildings
Skylights, glazed walls or windows in factory buildings are usually shielded to attenuate harsh light and regulate the temperature in the workplace. We generally recommend external shading, which is more effective than internal shading and better maintains hygienic conditions in the workplace.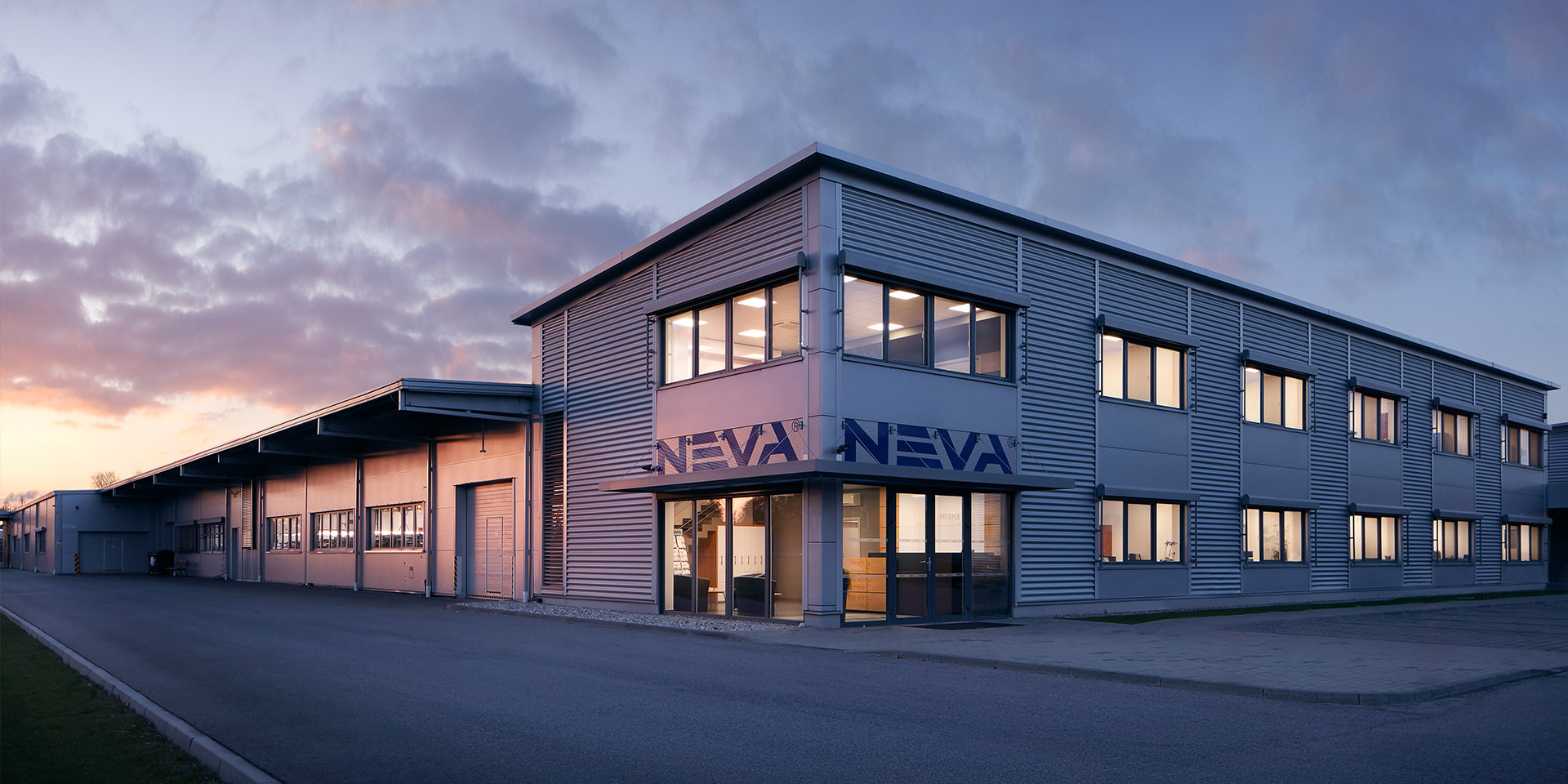 Why to shade factory buildings
The employer has a duty to adequately adapt the work environment, which includes, but is not limited to, appropriate lighting and thermal conditions in the workplace. Both can be reliably regulated by means of external shading.
Lighting conditions in the workplace
Bad lighting doesn't just mean not enough light, it can also mean too much light. Excessive over-lighting or harsh glare and shadows strain the eyes and can be a safety hazard.
According to Section 45 of Government Regulation No. 361/2007 Coll. , workplaces that are illuminated by daylight and may be subject to glare or increased heat load must have lighting openings (most often windows and skylights) equipped with screening devices to control direct solar radiation. At the same time, however, the screens installed shall not obstruct the view from the building outside.
In a workplace illuminated by daylight, the daylight factor Dmin should be at least 1.5 % (see the aforementioned Regulation). This should be combined with artificial lighting of at least 200 lx per m².
| Type of work | Minimum temperature | Maximum temperature |
| --- | --- | --- |
| IIa — mostly sitting, moving light loads, assembling light parts, piece work for toolmakers and mechanics | 18 °C | 26 °C |
| IIb — mostly standing while using the hands, arms and legs, carrying loads up to 10 kg, mechanics, machining and assembly | 14 °C | 32 °C |
| IIIa — work standing with continuous use of both hands, sometimes bending and kneeling, walking, maintenance of machinery, construction, warehousemen carrying loads up to 15 kg | 10 °C | 30 °C |
While the law requires employers to ensure a suitable temperature, it does not say how.
The following is often used to cool rooms:
industrial air conditioning,
It is advisable to combine several cooling methods. For example, using air conditioning alone is not very economical, and many people dislike strong air conditioning.
The use of air conditioning at work is also regulated by law. The difference between the outdoor and indoor temperature must not be more than 7 °C. It is therefore advisable to regulate the temperature in a more moderate way, for example by means of external shading.
external shading meets legislation and offers comfort
In order to comply with the hygiene and safety measures resulting from the above-mentioned regulations and OSH, we recommend shading the windows of factory buildings with external shading with the possibility of control, i.e:
Compared to roller shutters, external blinds allow better control of light thanks to the tilting slats. Roller shutters create complete darkness. If you have large windows, we recommend screens, which resist wind well and can be made in large sizes.
We recommend smart motors or other central connections and sensors for the shading so that the blinds can be pulled up and down automatically based on the weather or, for example, the working hours.
Be careful with skylight shading
A significant part of the natural lighting (and heat) in factory buildings is supplied by skylights. You can shade these too, but remember that the minimum percentage of daylight in the workplace must still be maintained. In general, we recommend that only windows are shaded.
If you need to shade a skylight, ideally choose temporary solutions such as outdoor tarpaulins (made of similar material as screen blinds) or motorised indoor shading systems. These will keep the area pleasantly cool but not dark.
How to choose external shading for factory buildings?
If you are looking to construct a new factory building, start planning external shading in the design phase. The advantage is that you still have room to work out the shading from a design, functional and technological point of view.
If you are shading an existing factory building, consult a specialist. The decision depends on
type of façade and anchoring options for individual elements,

security requirements (if necessary, security roller shutters can also be purchased, which insurance companies recognise as a security feature),

heat and light control requirements,

the preferred type of operation.
The visualaspect is also important when choosing shading. This is a major intervention in the building that represents your business, so consult an architect before implementing anything. For example, you can choose bold colours for the blinds to support your corporate identity.
How do we have it at NEVA
We have S‑90 external blinds on the production facility and warehouse premises in Kralice na Hané. These are popular on office and industrial buildings due to their price/​performance ratio — they are very durable. In our case, they also matched the look of the façade.
We have buildings clad in sheet metal, which severely limits the options for anchoring shading equipment. Therefore, the only option in this case is a projecting installation on the façade.
In addition to blinds, we also use industrial air conditioning or conventional ventilation.
"We and our employees are used to behaving appropriately as concerns the weather. For example, if it is colder outside, we leave the shading up and let the sun warm the shop floor. We are careful not to let the cold into the shop floor unnecessarily, for example by keeping the doors open for long periods when loading or unloading.
When it is hot outside, we use shading from the morning and ventilate adequately for the situation. On cool mornings, we ventilate and cool the premises. Later in the morning and afternoon (when it is hottest), we try not to ventilate or let hot air in. During the day we use air conditioning. If the temperature outside drops in the evening (during the afternoon shift), we ventilate again to cool the space," says Jan Gajdoš, Production Director.
---
---