In 2019, we produced almost 80 thousand blinds, some of which shade houses as far as Australia.
If we put all blinds produced last year next to each other, we would cover 62 football fields. To ensure that they are correctly installed on all construction sites, we trained more than 200 assembling partners. Read more highlights from our 2019 production.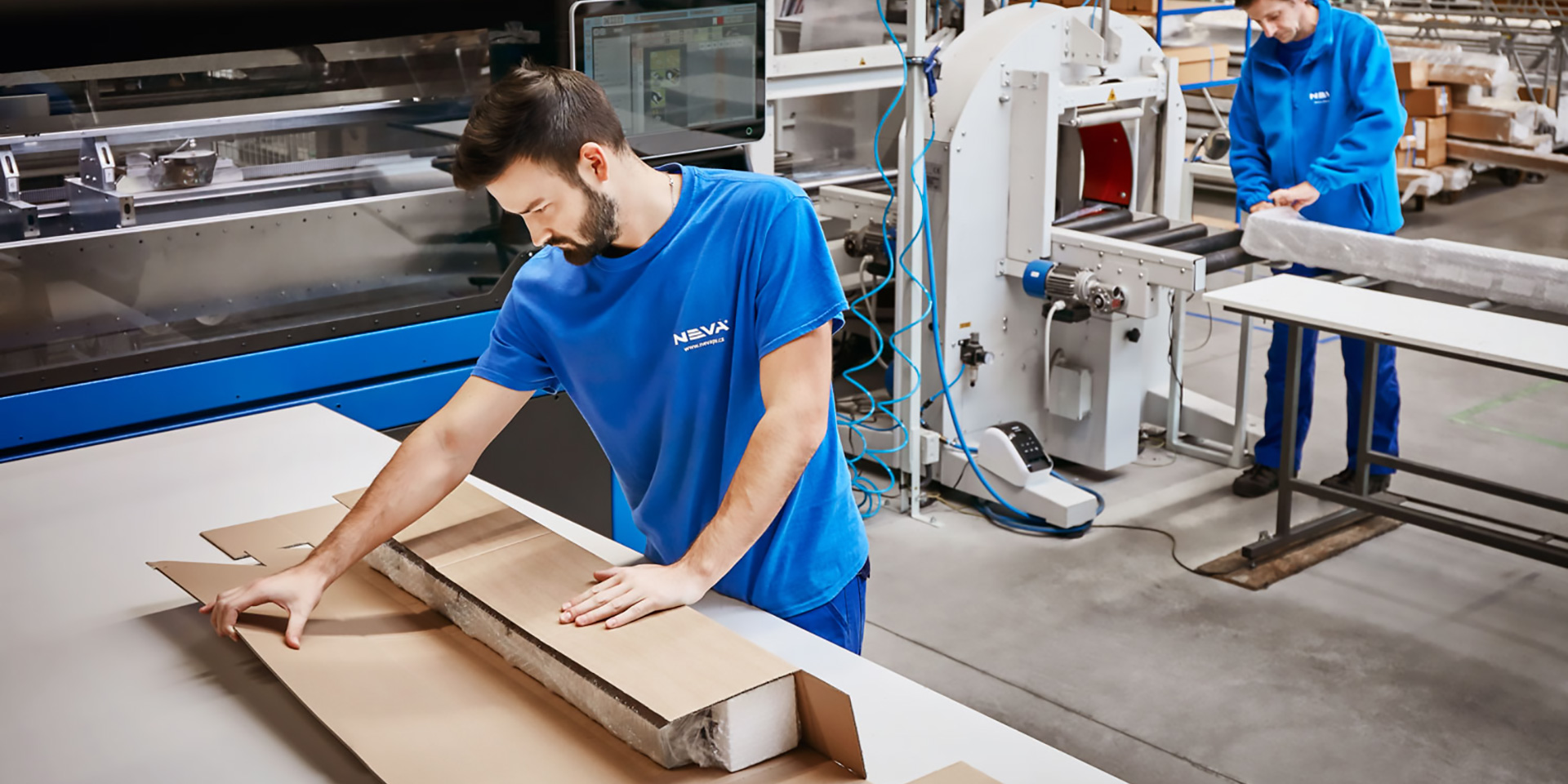 Numbers have never been a priority to us, but we like to look back at the beginning of the year and see what we achieved in production over the past year.
What happened in production: tens of thousands of blinds
Last year, we produced 77,650 blinds, about 4,000 more than the previous year. If we put them next to each other, they would cover the area of more than 300 square meters – that's 62 football fields. We mostly delivered the Z-90 slats and blinds in silver.
We shaded more than 5 thousand buildings – from small family houses to large administration buildings.
We were also busy in our powder coating shop where the accessories are painted. 101,000 guiding rails passed through the paint shop. We used almost 20 tonnes of powder paint.
We delivered our products as far as Australia
NEVA blinds shade buildings in 42 countries around the world. No wonder that we covered 269,954 kilometres in our company cars when delivering the blinds.
But we also transport the shading by air. The longest route that our blinds took was 16,000 kilometres as the crow flies – they travelled to family houses in Australia.
We trained more than 200 partners
We travel to foreign business meetings and trade fairs. Last year, we took 82 business flights.
We also keep our assembly partners in mind. To make their work as easy as possible, we organized a series of technical training courses focused on assembly, service and automation. Last year, 212 assemblers and partners attended these.
And as we care for the environment, we printed less and used electronic documents where possible. We created 35,255 of these in the second half of last year.
How the employees are coping
Last year, each employee worked 1,560 hours on average. Three people celebrated a jubilee – they have been working in NEVA for 25 years. We also met each other at 13 events. We are planning even more this year because we will celebrate a 30th birthday in autumn.
---
---