Improved products: We have modified the plate suspension during painting
At NEVA, we make sure the slats fit with a precision of one millimetre. Precision is our priority for cover plates as well. The sheet metal used to deform and not look quite alike, but we have since eliminated the deformity by up to 35 % thanks to the new suspension system.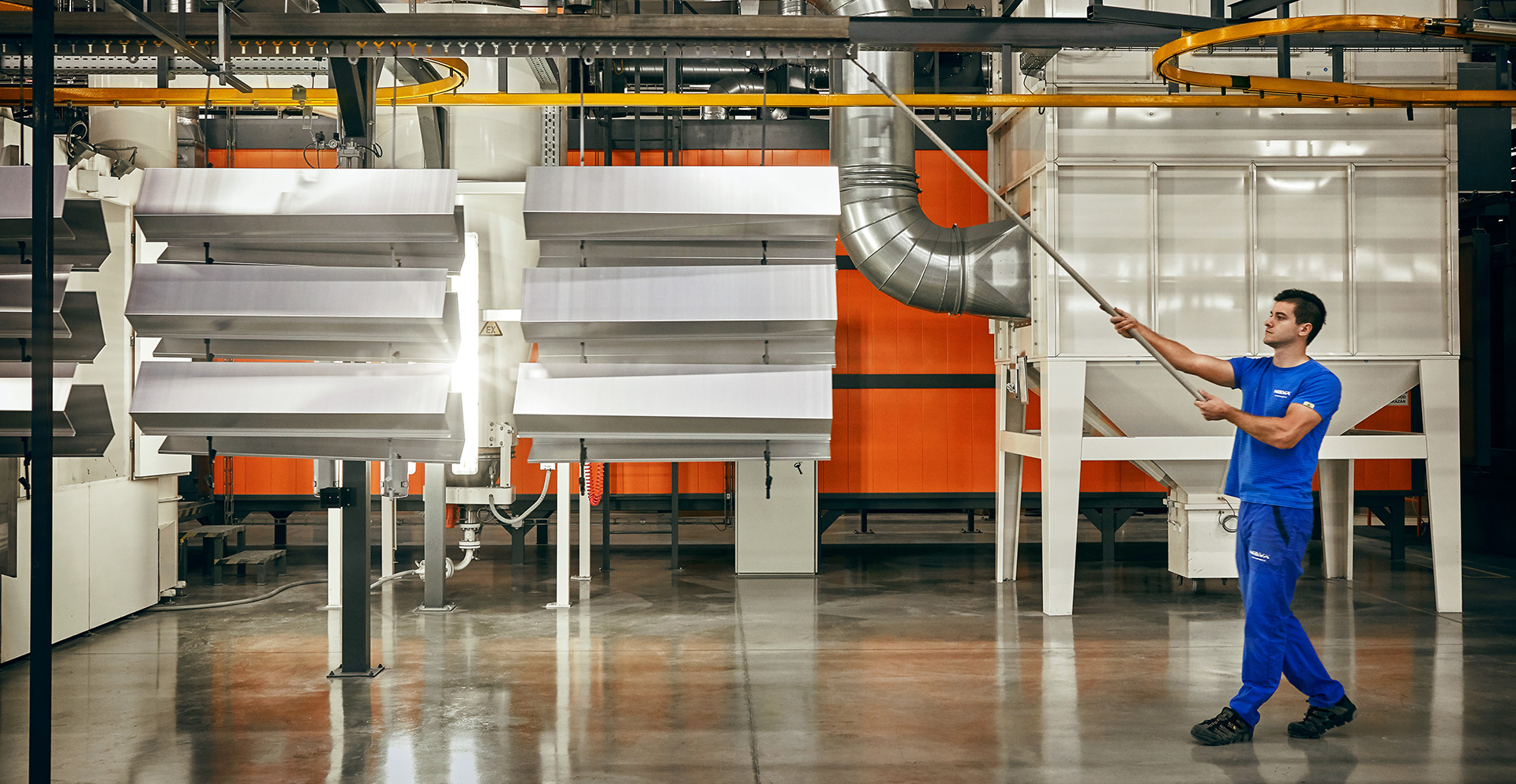 Individual components are painted in our powder coating shop – they need to be connected to a conveyor and suspended on special hooks in order to be prepared for the technological process of painting. And that is the phase that creates tensions, which can result in material deformity. Especially longer, heavier and less durable parts are affected by deformity.
Plate deformity is primarily determined by the physical properties of the material and the technological process of painting, which means deflection cannot be eliminated entirely. However, we found a way to reduce it. After several month of analysing individual plate types, we have modified the suspension method.
Thanks to that, we have more control over the tension within the material and can straighten the plates. We have managed to reduce the deflection by about 35 % – the plates look better and are easier to install.
---
---