The best-selling external blinds? Customer prefer silver and wide slats
Anyone who builds a residential house or an administrative building today should fit their windows with external blinds or any other type of external sun shading. However, selecting the right ones typically isn't that simple – it is necessary to choose the shape and width of the slats or, for example, the colour of the blinds. If you're hesitant about your choice, you may get inspiration from other customers.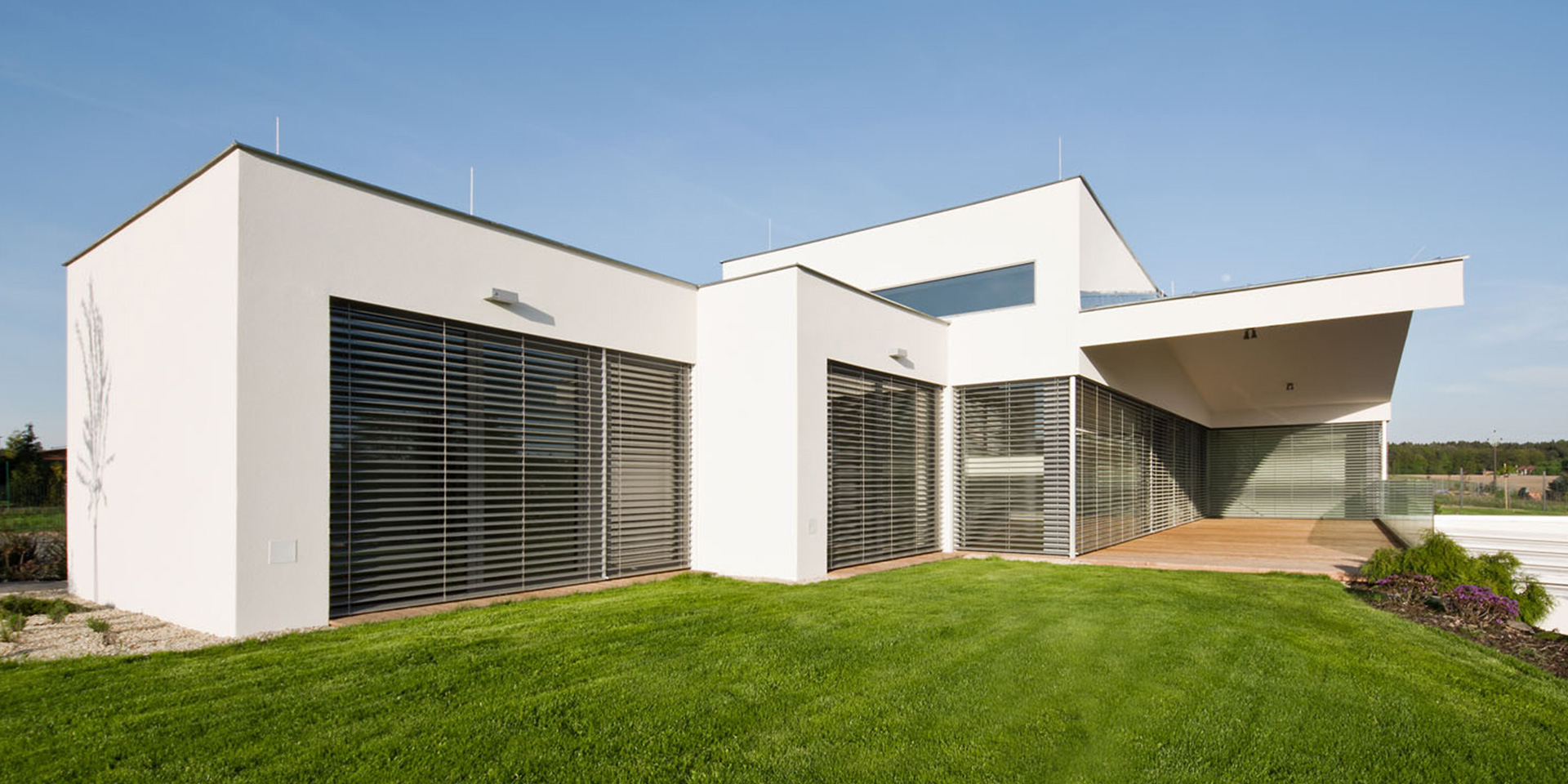 Silver dominates the colours
Among the over 2,000 sets of blinds made every week, silver and grey clearly dominate the colours. The top favourites of our customers are as follows:
Silver (140),
Dark grey (716),
Silver-grey
(907),
Bronze (780)
White (010).
The first three colours in the list alone make up about three-quarters of our production, meaning about 1,500 sets of blinds a week. It confirms that customers tend to go for neutral colours, which do not show dust that much and are therefore easier to maintain. Architects also influence the popularity of colours – neutral colours, such as silver, grey or white, conform to the trends of modern architecture.
Dimensions? As big as possible
External blinds have very strong and resistant slats, meaning we can make them in large formats, which customers take full advantage of. More and more frequently we get requests for the largest possible blinds in our assortment. We are capable of manufacturing blinds up to 5 metres high and 5 metres wide. However, the maximum acceptable surface area is 20 m², so, e.g., 5×4 metres.
The reason for this trend is obvious – more and more customers want as much light as possible, which makes them opt for large French or portal windows spanning entire room walls. Our blinds are also often used to screen conservatories.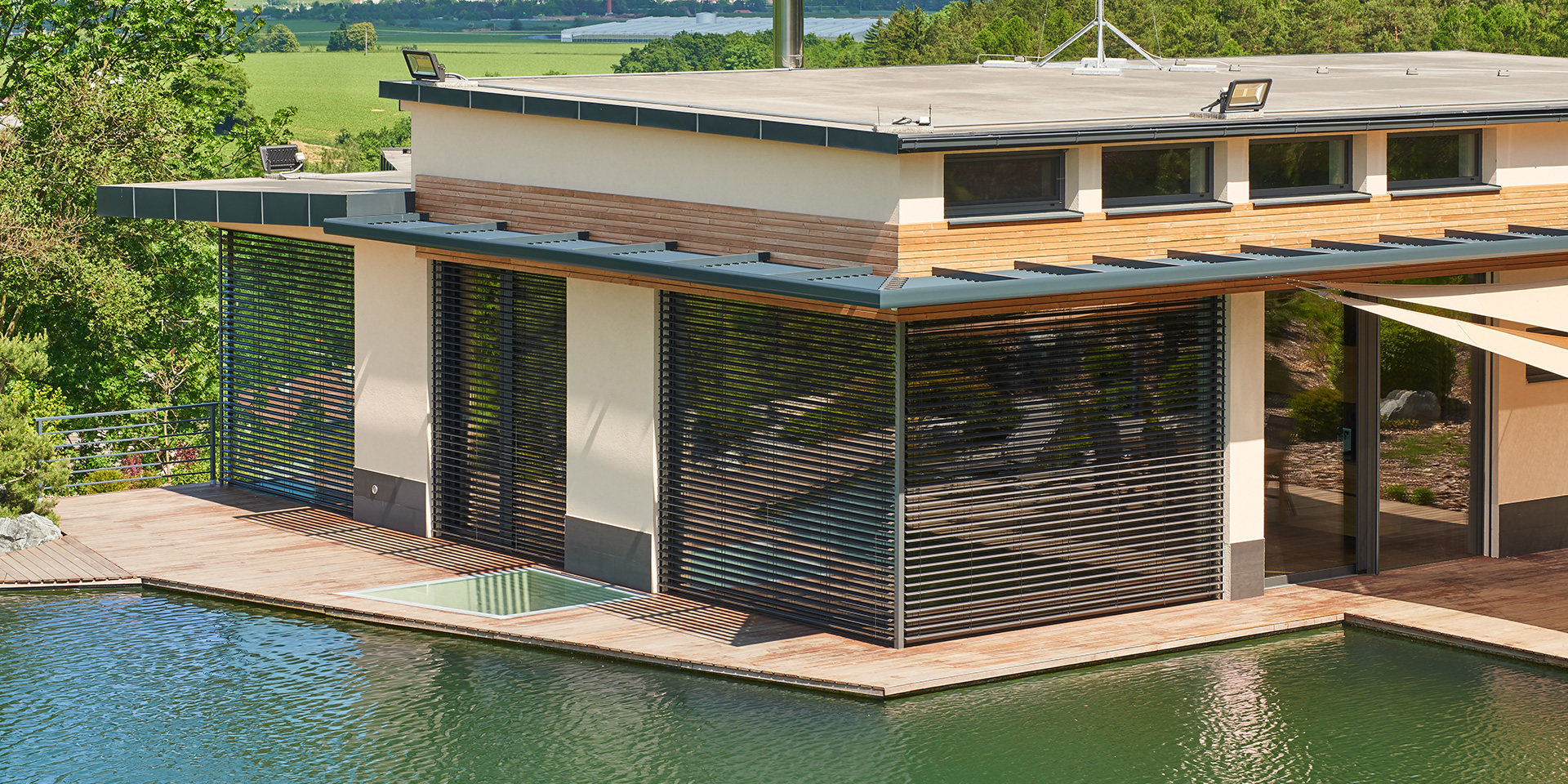 Premium motors allow remote control of blinds and also offer many useful additional features.
Z-90 is the most popular blind type
When selecting slat type and width, customers most often go for the Z shape and 90mm width; and it's no wonder.
These blinds are fully lockable and the slats fit perfectly into each other when closed, creating absolute darkness. Thanks to the width of the slats, they also resist wind of up to 88kph, meaning they do not have to be pulled up immediately in case of bad weather. And then there's the appearance, which also probably plays a role – the Z-90 blinds look great, suit modern houses and are offered in 22 standard colours.
Interest in smart homes is growing
In terms of controls, most customers opt for motorized blinds, which can be controlled easily via a wall-mounted panel or a remote control. However, there are exceptions – in Switzerland, for example, quite a few customers have been requesting external blinds with manual crank controls.
It probably comes as no surprise that requests to connect blinds to a smart home system have been on the rise recently. In these cases, the blind controls are automated and respond to, e.g., weather changes according to pre-set scenarios.
---
---