Selecting external blind material: why is aluminium the best?
Internal blinds can be made of wood or textiles as they do not have to face rain or frost. When making external blinds, however, it is necessary to choose a material that will last in rough outdoor conditions. See how to check materials in order to identify blinds that will end up lasting you for over 10 years.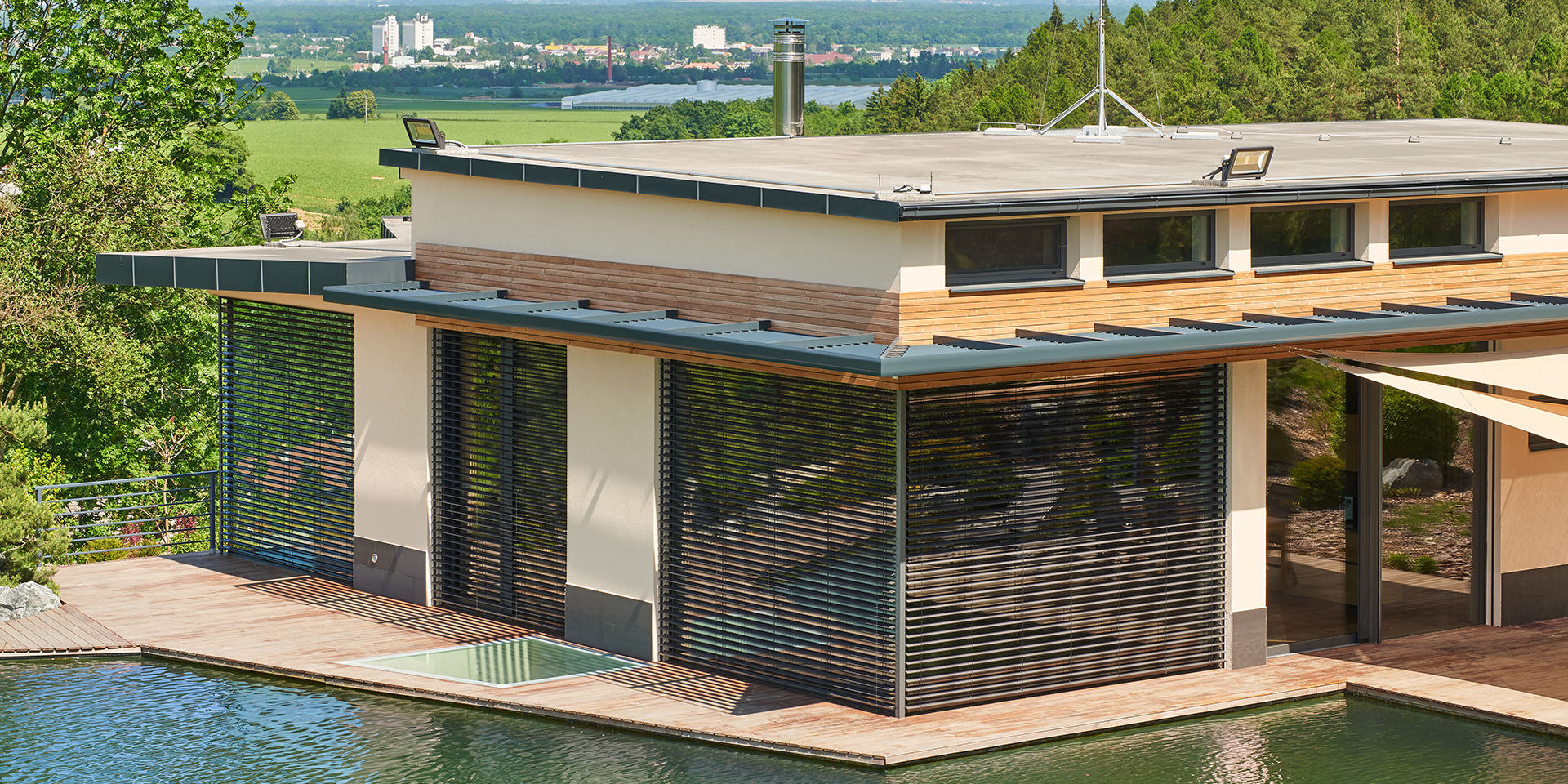 For interior blinds, you have an entire spectrum of materials to choose from, such as metal, wood, plastic, bamboo or textiles. However, the assortment is limited for external blinds as the materials need to be sufficiently durable and resistant to humidity, strong wind or temperature fluctuations. This is why external blinds are most often made of aluminium.
Why is aluminium the best for slats?
Aluminium is a light metal which is also very strong and resistant, so you don't have to worry about the blinds breaking in a strong wind. Additionally, aluminium blinds:
Do not fade even after long years of operation
Reflect the sun's rays
Function as a good heat barrier
We use aluminium from Switzerland to make blinds at NEVA – its surface is treated with a special paint based on polyurethane and polyamide, which has both a beautiful structure and incredible strength and resilience to boot.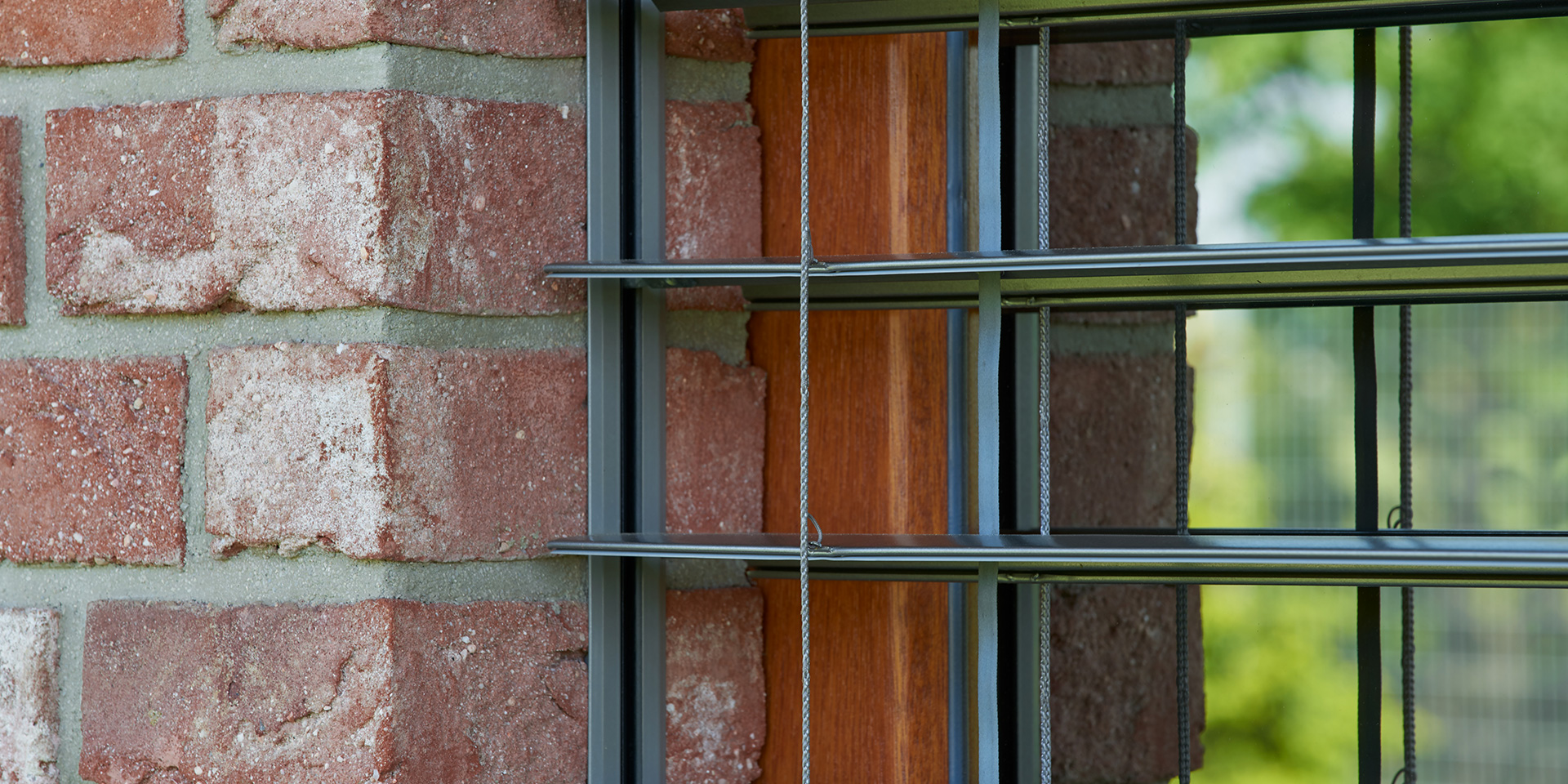 Aluminium blinds look modern and do not limit you in assembly options.
On a smaller scale, you can also find wooden external blinds on the market, which can be interesting mainly for architects looking for natural materials. However they are at a severe disadvantage due to the limited manufacturing options – unlike aluminium blinds, wooden slats cannot be made in the Z or S shapes. The wood is also more demanding in terms of maintenance.
The main thing is to check the component material.
Apart from slats, you should also inquire about the materials used to make the individual components of the blinds. Verify the quality especially for plastic parts – low-quality plastics easily break, are deformed by heat and do not last very long, especially when used for stressed parts (such as guiding pins).
Focus on the following components:
Textile strip – among the most stressed components, it needs to be very strong and resistant (e.g., against abrasion or UV radiation). While 6mm strips are often used, we at NEVA work with 8mm textile strips imported from Switzerland. It is the highest quality strip according to independent tests. Our blinds also feature curved openings that do not cut the strip during actuation of the blind.
Ladder – facilitates tilting of the slats and needs to be strong enough to prevent fraying. We use ladders reinforced with Kevlar – a material commonly used for planes or bulletproof vests.
Ladder coupler – we make them from stainless steel so that they're strong, resistant and extend the lifespan of the blinds.
Bearing – at NEVA, we use bearings with a built-in conical needle, which can be used to adjust the flatness of the lower profile, which will be appreciated by installers if the blinds have been knocked about, e.g., during transport.
Slat sealing – usually sensitive to heat, it can become brittle and fall apart over time. That is why at NEVA, we use seals made of high quality plastic that resists high temperatures and lasts for many years.
Guiding pin – for Z-90, Z-70 and S-90 blinds, we use elliptical metal pins, which reduce the noise made by the blinds (e.g. in strong winds). We use plastic pins for other types of blinds.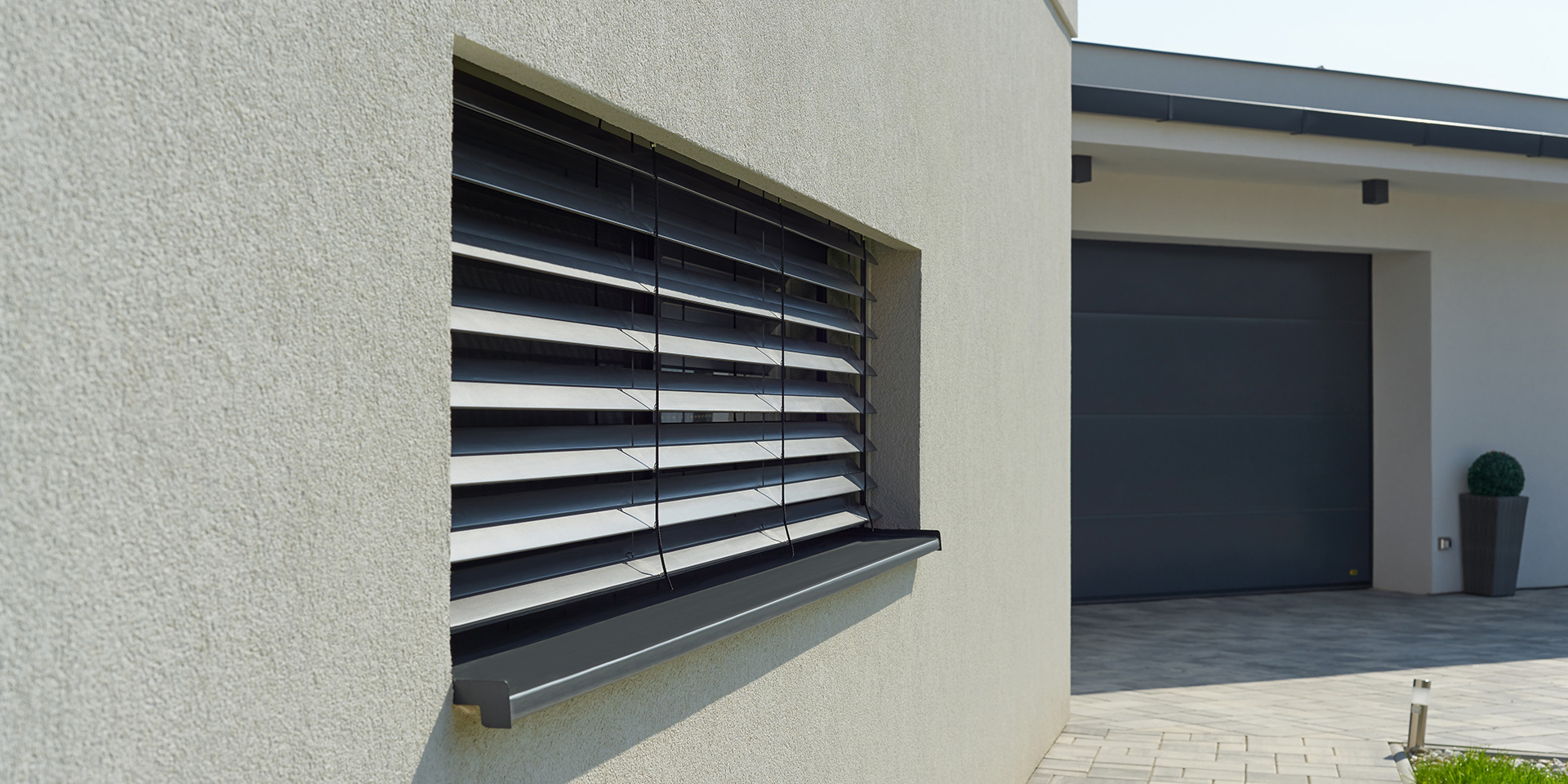 Have a look at the materials used to make the slats and especially the other components.
Slats and components are still not everything – correct material selection is significant for other parts of the blinds, such as the motor. When selecting them, choose companies with a long tradition, as they do not run as much of a risk of going out of business (which would mean a lack or loss of possibly necessary servicing). NEVA collaborates with Somfy, Geiger and Elero.
---
---