What is the best way of shading a balcony or internal balcony? Textile roller blinds are ideal
In summer, balconies and internal balconies, especially glazed ones, turn into a sauna. Read why both balconies and internal balconies are best protected against overheating by external shading, when awnings and when internal blackout roller blinds are suitable.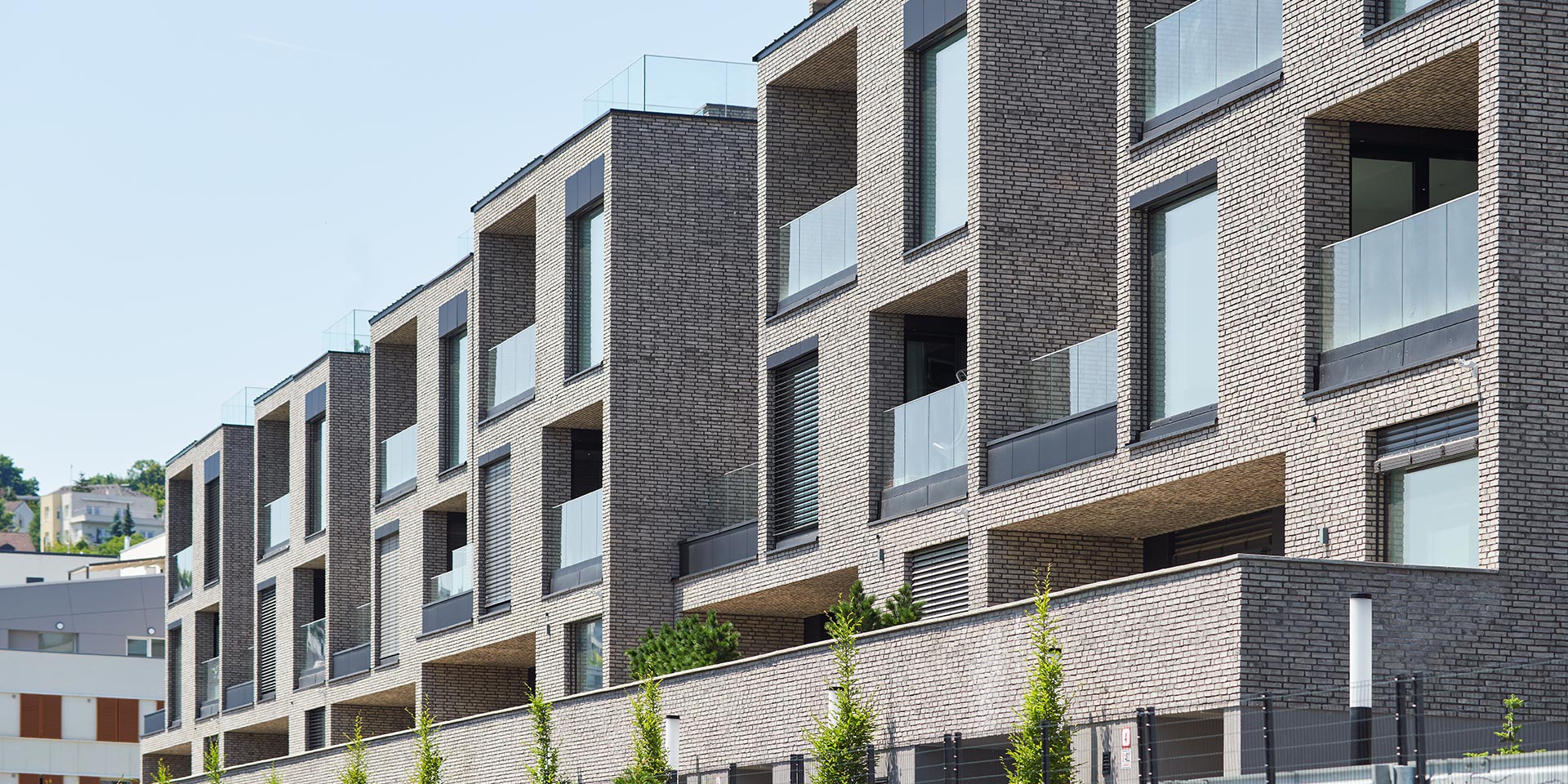 External textile roller blinds: ideal shading for most balconies and internal balconies
For example, we make the popular zip screens at NEVA up to 6 metres in width, so in a lot of cases you'll shade the entire internal balcony with a single piece of fabric.
You'll also find textile roller blinds of use for glazed balconies or internal balconies, where besides providing extra shading they prevent the interior from overheating. But unlike, for example, external blinds, you can pull them up or down only, so you don't have so much control over light intensity.
You can anchor external textile roller blinds into the structure of the internal balcony or into the jamb, and thanks to the broad range of colours you can simply match them up to the house façade. As they feature good wind resistance, you can utilise them on higher levels of buildings as well.
"We recommend mounting screen roller blinds in the zip version. In this way, they're secured in fixed side laths and are more resistant to winds", says Martin Hejzlar, a shading technology specialist at MH stínící technika and one of NEVA's partners.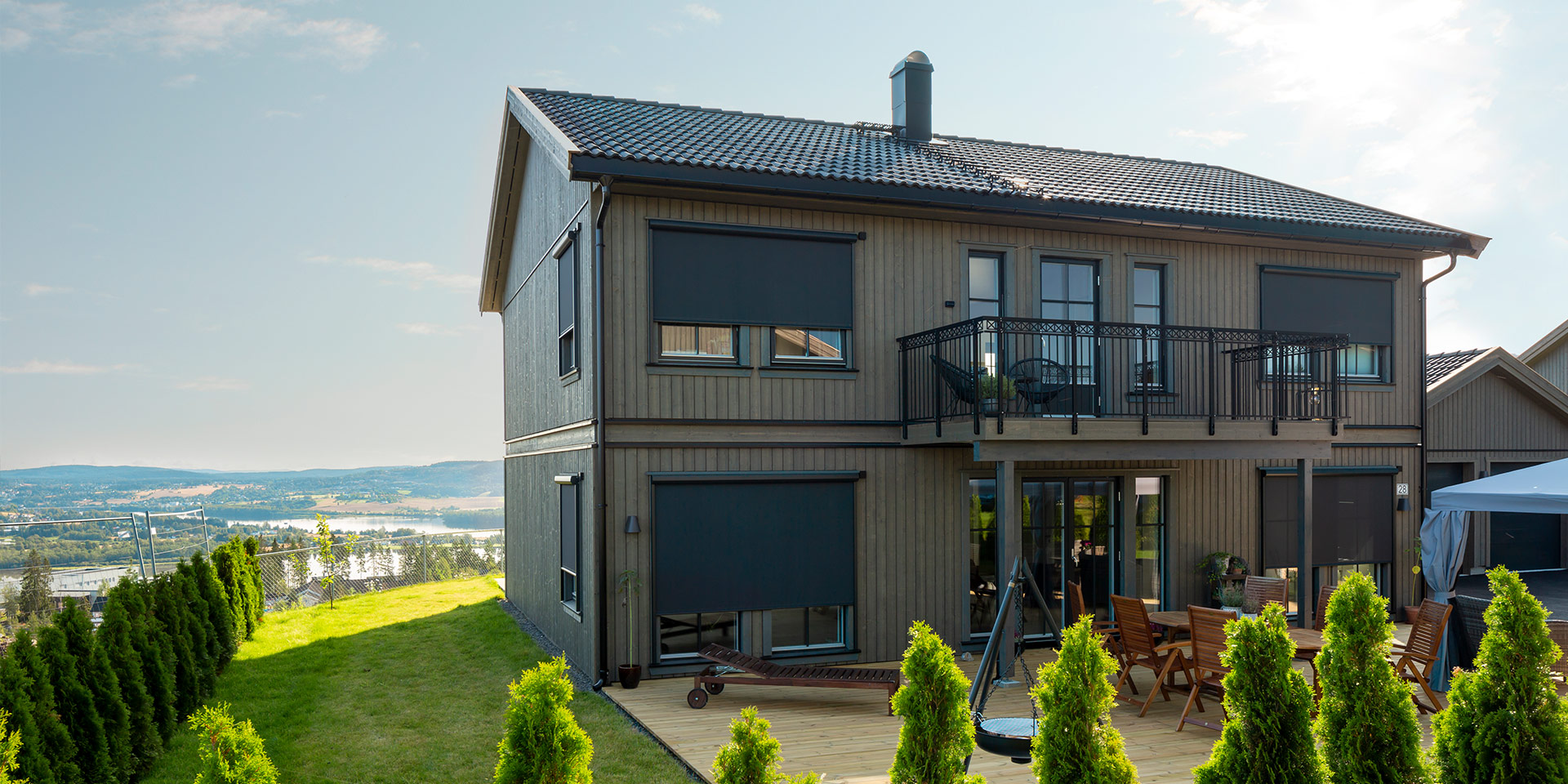 External blinds: they provide excellent shading and cooling
We recommend external blinds only for glazed balconies and glazed internal balconies and only where it is possible to properly anchor them. Theoretically, you may also install them on unglazed balconies but in such cases they are very susceptible to damage.
Shading of large internal balconies and balconies in particular is complicated since the maximum area of one piece of external blind is 20 sqm, i.e., 5×4 metres. "If a customer comes with a request for shading a large area that requires more blinds, they must keep in mind that they'll have a view from the balcony disrupted by a guide profile or cords", adds Martin Hejzlar.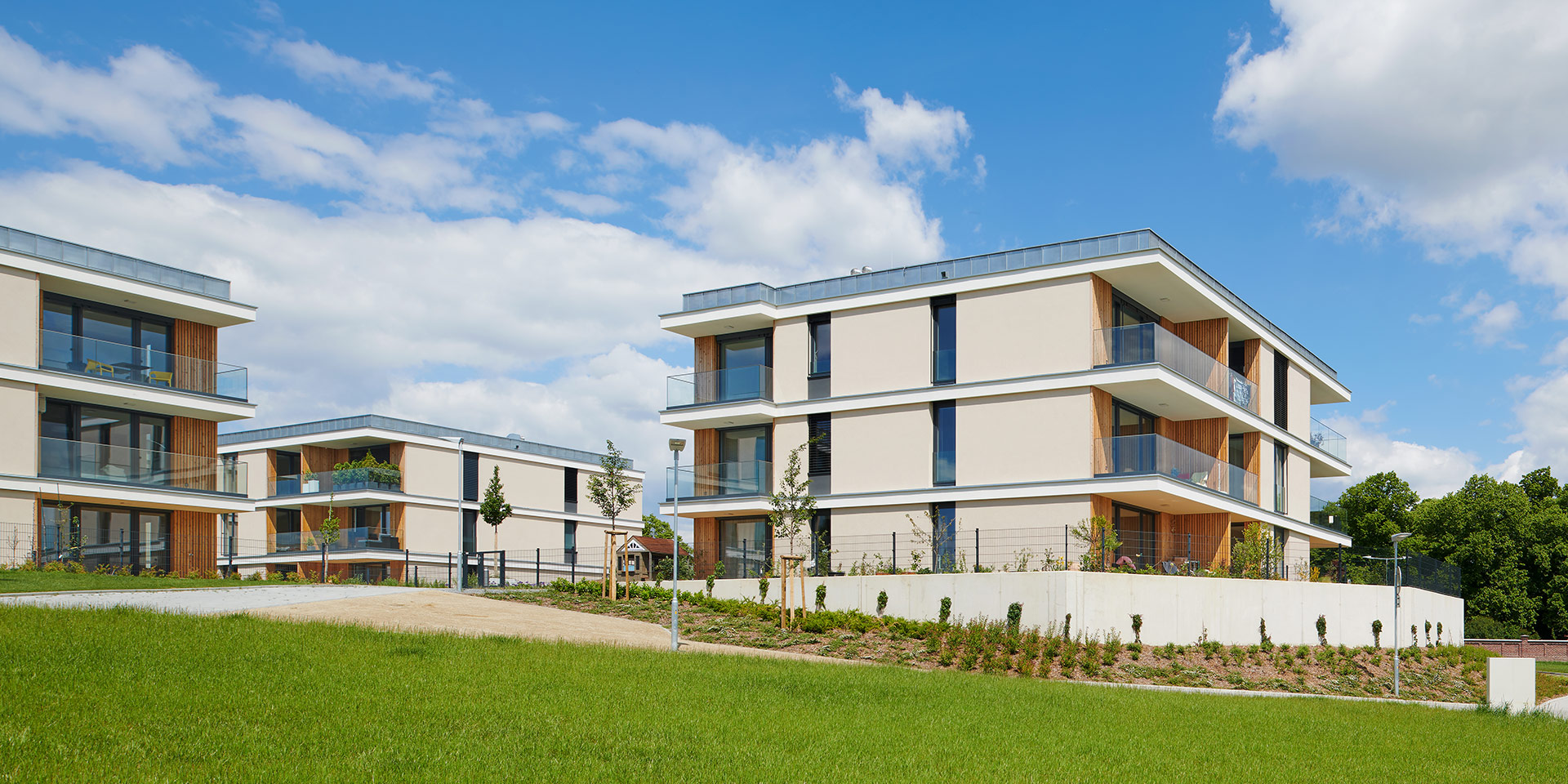 Awning: a sensible alternative for unglazed balconies
However, installing the above-mentioned types of shading is complicated or even impossible for some balconies or internal balconies – for example, owing to limited anchoring possibilities or the balcony's size.
If you reach the conclusion that in your case it is not possible to install textile roller blinds or external blinds, or that their price is unfavourable, consider an extendable awning. It may not be as efficient as blinds and roller blinds but it will still help. Just come to terms with the fact that you can't extend the awning in heavy winds.
An extendable awning is ideal mainly for projecting balconies with no ceilings. It is installed most often straight onto the façade. You'll be best protected from the sun if you choose a fabric with UV protection and low light permeability.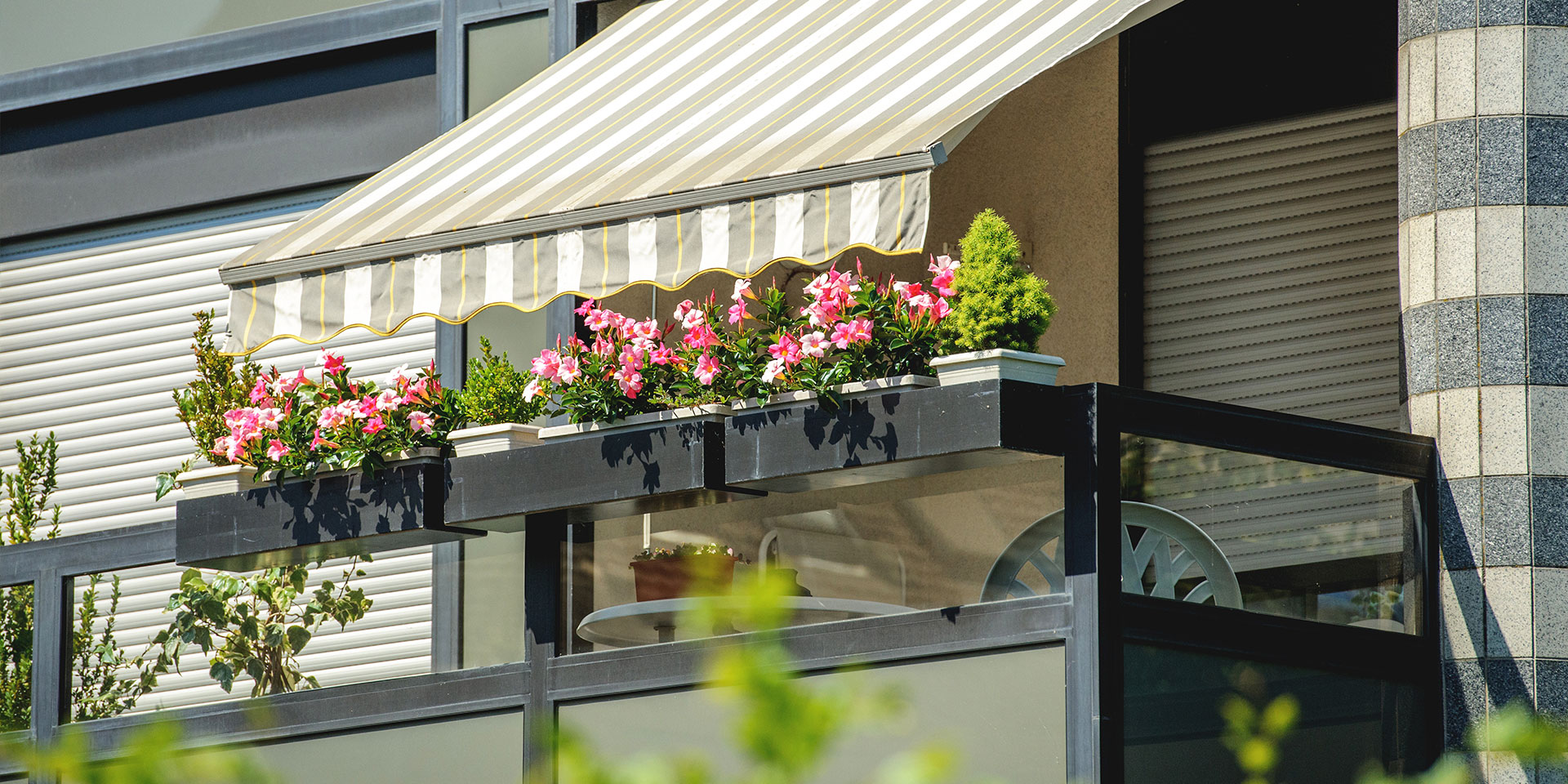 Internal shading: cheaper but it won't provide any protection against heat
Another option you can apply for glass-fronted balconies and internal balconies is conventional internal shading. With it you will create shade but most of the sunlight will penetrate inside, creating intense heat there. That's why you should opt for internal shading only if you haven't got any other option.
"In such cases, we usually advise our customers to go for more simple internal shading by means of roller blinds with blackout fabrics that let in just a minimum amount of solar radiation and, thus, heat", concludes Martin Hejzlar.
Other types of internal shading – for example, blinds, textile roller blinds, vertical blinds or drapery – we would advise against using for balconies and internal balconies.
Even though shading balconies and internal balconies is frequently rather complicated, the resulting climate is worth it. If you wish to see the outcome live, contact one of our partners, who will be pleased to show you the shading of a balcony.
---
---