External blinds S‑90
A design miracle on a house with a pond in undisturbed nature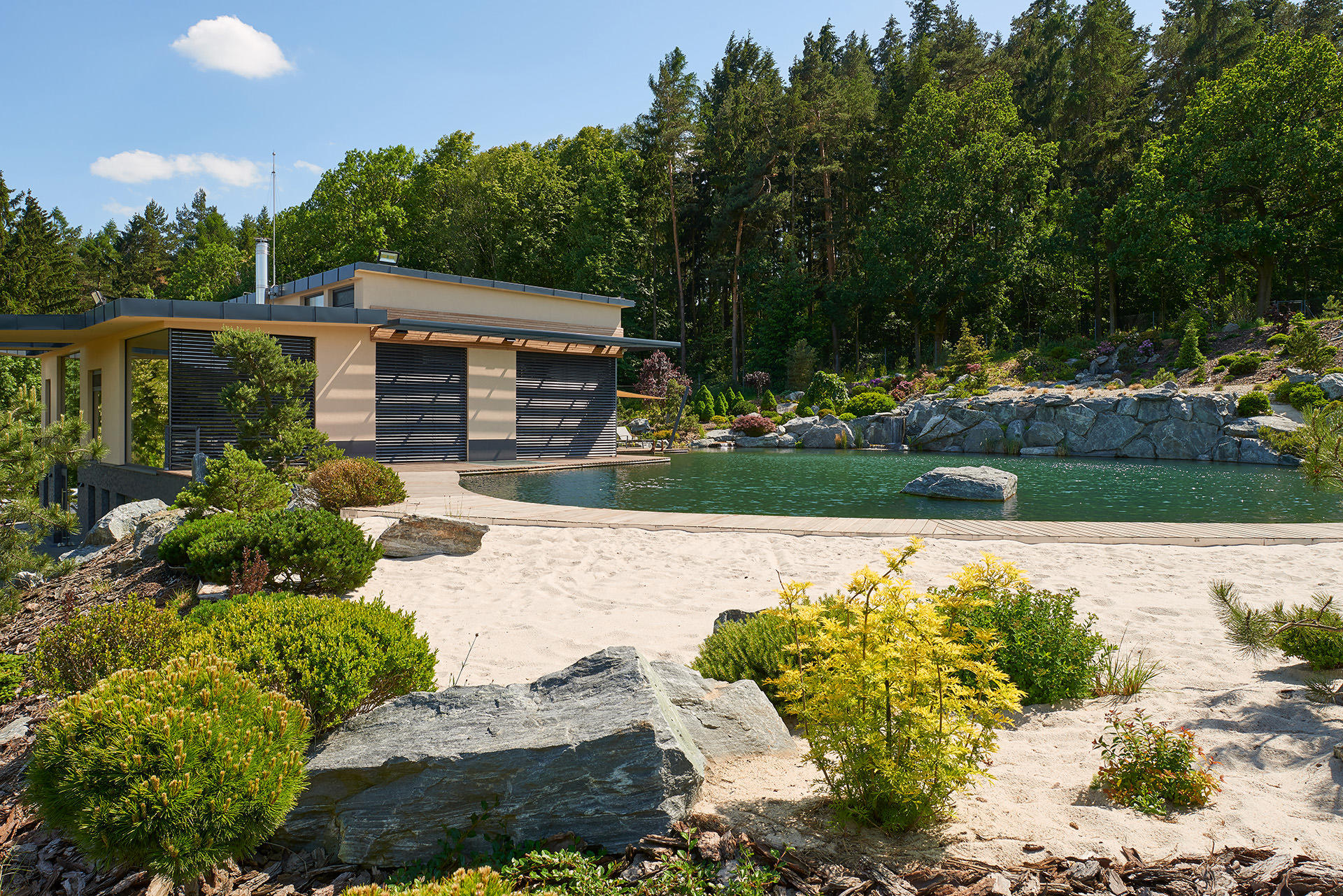 You will find NEVA blinds on thousands of private and commercial buildings worldwide, but some buildings stand out above the rest.
In this case, the owner built a luxurious home on a hill near a forest with an exquisite view of the surrounding landscape. The scenario was supplemented with a pond with live fish.
For the elaborate interior, the owner opted for a combination of multiple types of shading, which also include our S‑90 blinds in anthracite, which are connected to the intelligent house control system. We are especially proud of the elegant solution of the corner system.