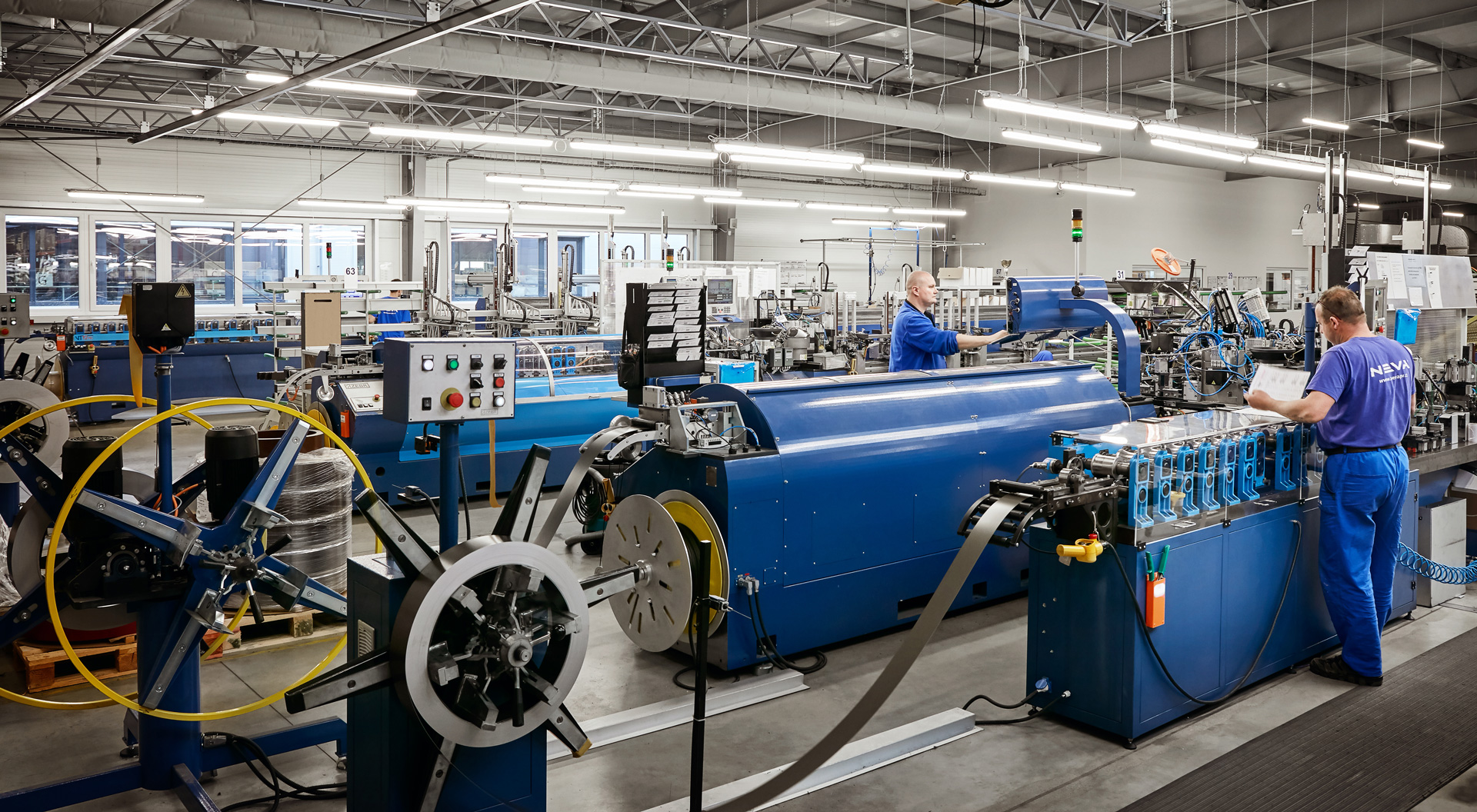 Fully automatic line
Our production line functions on an intelligent control system principle – data from the orders is fed directly into the machines without the necessity of manual input. This is faster and no errors are made when inputting the order.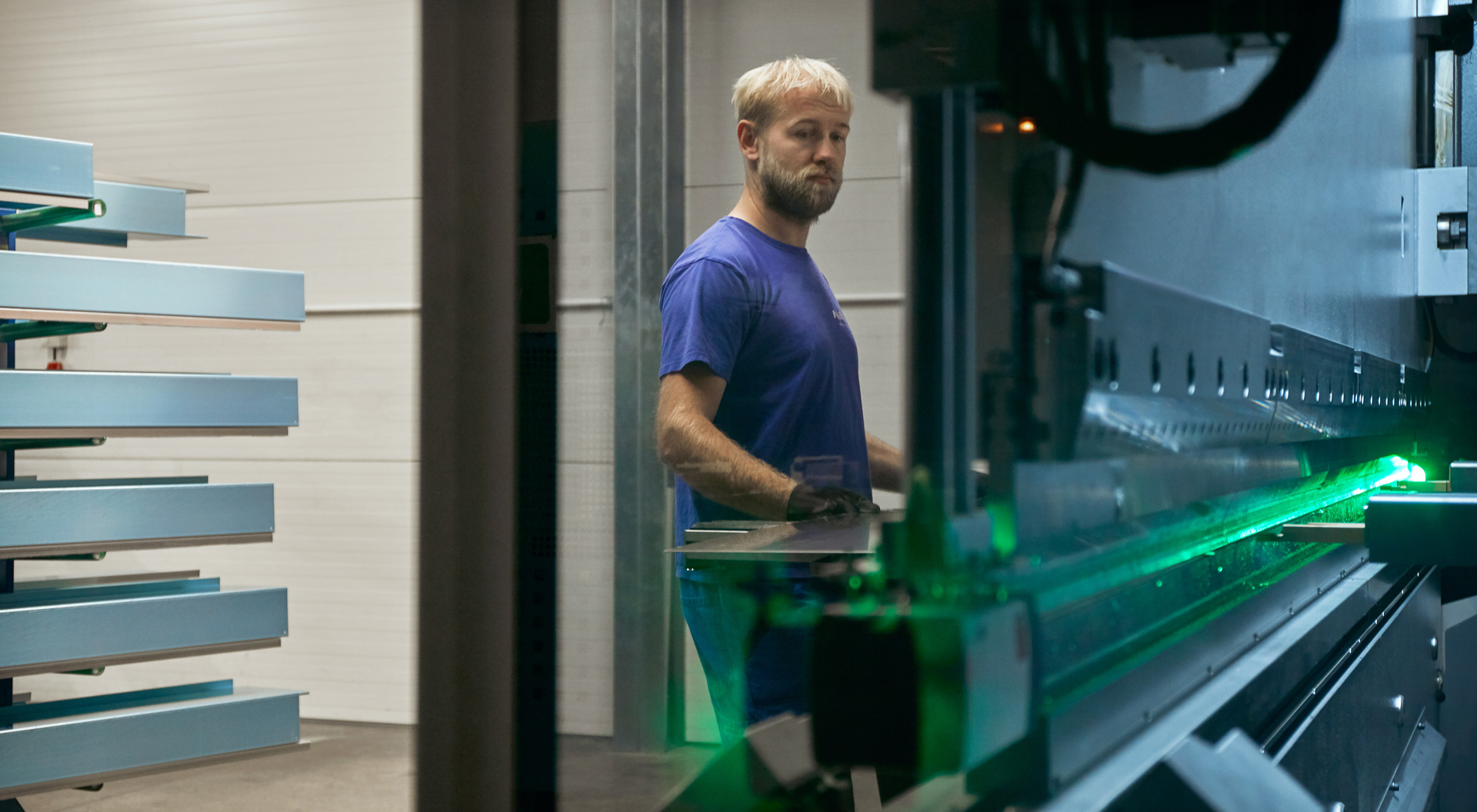 Future Technology
Automated rolling bed, sheet bending machine for parts up to 4 metres long with laser control of angles, special case for the blinds, adjustment of the blinds while still on the line for the easiest installation on the building. You will like this.
Own coating plant
The paints and coats that we apply in our certified coating plant with chemical pre-treatment remain on the blinds for decades. The competitors have also noticed this and they bring their products to us for coating. And we gladly accommodate them.