Façade system

Façade system

If you want to install external blinds on a finished façade, façade blinds are an ideal technical solution.

We deliver them with a self-bearing case and massive guide profiles. Installers simply attach the blinds to the wall using special holders for the guide profile.

We can make façade blinds for you in round or square design. The round design has curved cover sheeting and rounded guides, while the second design has cover sheeting and angular guides. Both variants offer interesting opportunities for architects.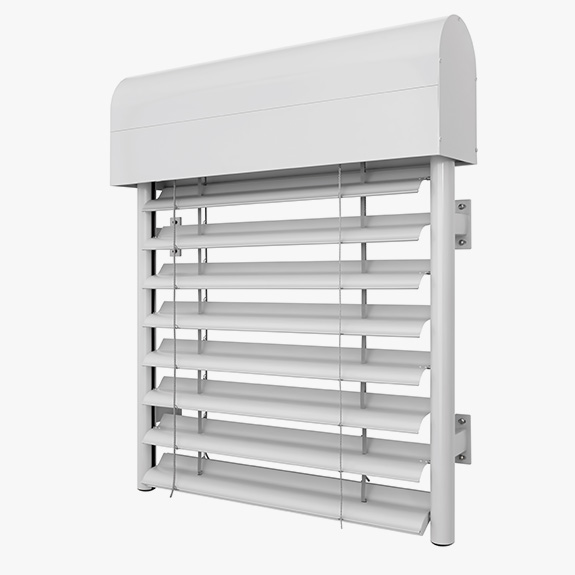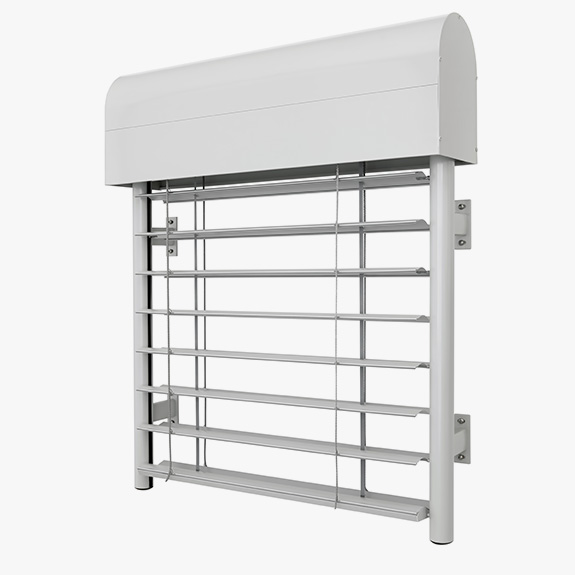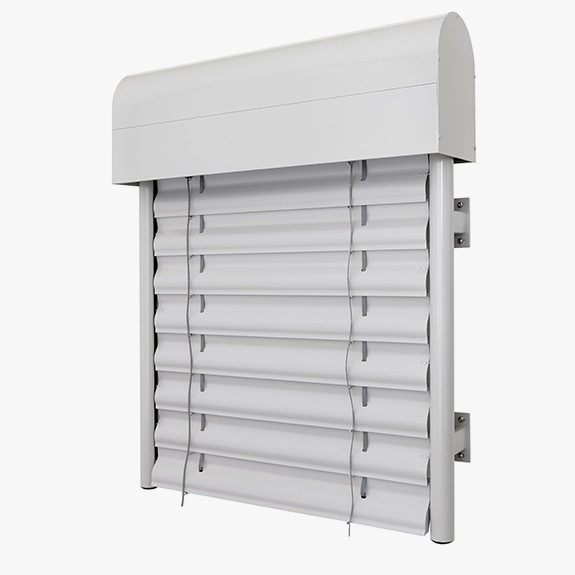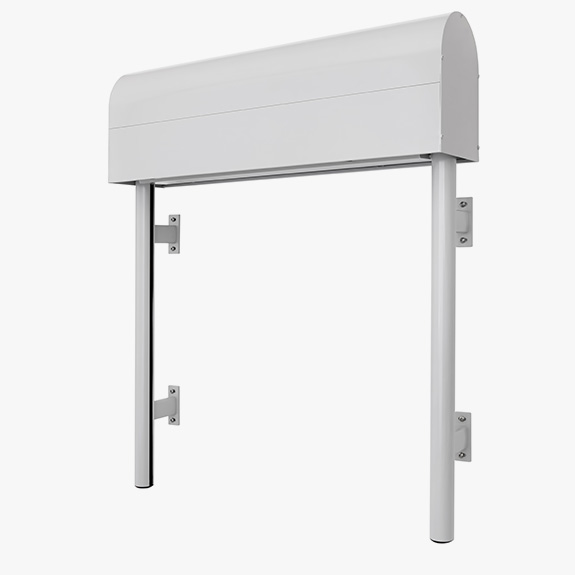 Technical parameters
| Façade system — round version | Motor |
| --- | --- |
| Blind width (mm) | 600 — 3 500 |
| Blind height (mm) | 500 — 4 000 |
| Maximum blind surface (m2) | 11 |
Blueprint legend
1
Blind height (mm)
500 - 4000
2
Cover height (mm)
240 (300)
3
Cover width (mm)
170
4
Distance from the façade (mm)
cca 20
Downloads